Michelle Brandley's self-portrait paintings are no academic studies. The blackly comic images of her surrounded by food draw their inspiration from Baroque painting.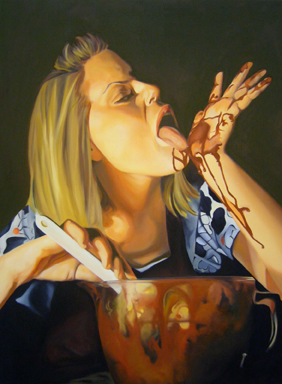 How fitting that her show is at East Fork Gallery. Hurry before the food's all gone.
Self Indulgences, thru Sun. East Fork Gallery, 300 Trinity Campus Cir, FW. 817-515-1381.