It's been almost five years since the death of Danielle LeBlanc, but thanks to her family and the local community, her memory has continued to live on through the annual Danielle LeBlanc Memorial Benefit Concert for Battered Women. LeBlanc, who was just 22, was allegedly killed by her boyfriend in a violent act of domestic abuse just days before Christmas. Since then, Danielle's sister, Anna Marie Corbin, and brother Mark LeBlanc have organized the concerts to raise awareness of domestic violence and money for local endeavors dedicated to domestic-abuse prevention.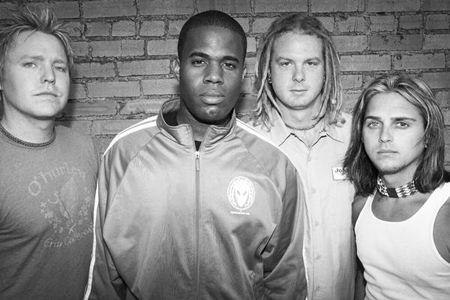 In the past, proceeds have gone to benefit the Battered Women's Foundation, a non-profit, tax-exempt organization dedicated to the support of women and children whose lives have been affected by domestic violence. Proceeds from last year's event also helped pay for a year of college for two women affected by domestic abuse.
The idea came from Mark, drummer for the band Egress, who thought that producing a concert seemed the most natural thing for him to do. The show this year will feature several big-name draws from the 817. Besides headliners Egress, the bill includes Spoonfed Tribe, Mount Righteous, Sally Majestic, 57 Sauce, Idol Job, Bombing Stassney, Brandon Steadman Band, Velvet Love Box, Roaming Soldiers, and Israel Gonzales. Food, a bounce house, and other family-friendly activities will also be available.
A portion of the money raised this year will be set aside in a fund for Danielle's daughter, Grace Ann, now 6, who was adopted by Danielle's parents, Ed and Kim Corbin. The family hopes to soon establish a full-fledged foundation in Danielle's name. "Our biggest goal is for people to know that domestic violence can happen to anyone," Corbin said. "If we've raised awareness, then we've done our job. It's what Danielle would have wanted." –– Courtney Ortega
Sat 11:30am-10:30pm at No Frills Grill and Bar, 4914 Little Rd, Arlington. $5 donations at the door, additional donations accepted. Call No Frills Grill at 817-478-1766.