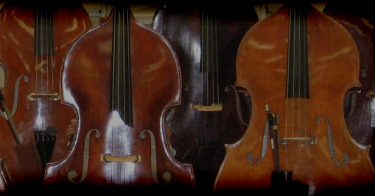 WED ? 16
The double bass is called that because it goes an octave below the cello, and in recent decades heavyweight composers such as Elliott Carter, Einojuhani Rautavaara, John Harbison, Christopher Rouse, and Gian Carlo Menotti have written music for this historically neglected instrument. You can hear some of it at the International Double Bass Solo Competition at UNT this week, with 20 double bassists showing their technique for a judging panel. The competition runs Wed-Sun at UNT Music Bldg, Av C & Chestnut St, Denton. Admission is free. Call 940-369-7802.
THU ▪ 17
James Thurber was one of America's most celebrated popular writers at the time of his death in 1961, but his luster has dimmed somewhat with the passing of the years. We can re-examine his reputation this week when SceneShop gives two staged readings of his various stories, essays, plays, and fables. Tonight's performance is 7:30pm at UTA Fine Arts Bldg, 502 S Cooper St, Arlington. Admission is free. Call 817-899-8602.
FRI ▪ 18
Fort Worth Classic Guitar Society often takes up the spotlight, so it's only right that we take notice of Guitar Fort Worth as its season closes out. Hamilton, Ont., native Emma Rush joins the Guitar Fort Worth crew in performances of music by Bach, Tárrega, Torroba, and other masters of the classical guitar repertoire. The performance is at 7:30pm at Martin Hall, Texas Wesleyan University, 1309 Wesleyan St, FW. Tickets are $10-25. Call 682-429-5482.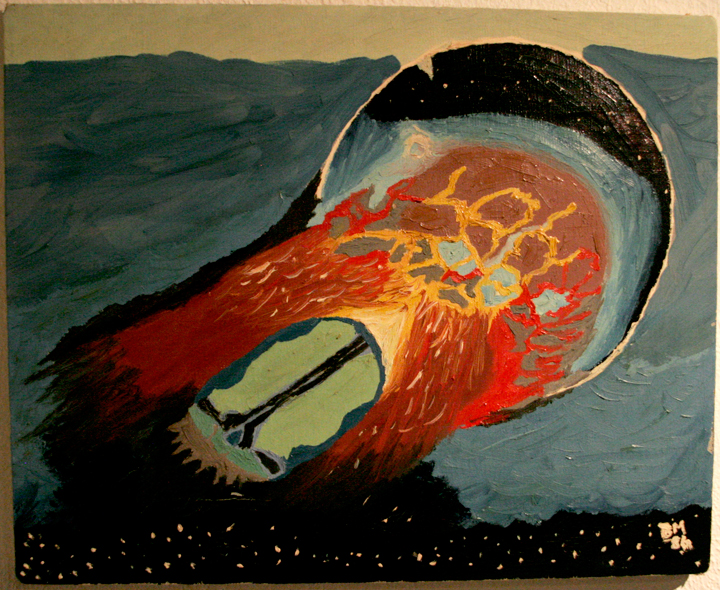 SAT ▪ 19
Further blurring the line between art and entertainment (not that such a line ever made much sense in the first place), the Thrift Art Gallery Show and Auction celebrates its 10th annual iteration tonight. The festivities will include a short film presentation and thrift store-inspired naïve art by local artists up for sale, with the bidding starting at 50 cents. The crappy art, whether it's crappy by design or not, should be fun to see. The event is 6-9pm at Gallery 414, 414 Templeton St, FW. Admission is free. Call 817-308-7598.
SUN ▪ 20
The recent talk about a Spider-Man stage musical perhaps inspired Dallas Theater Center to extensively rework It's a Bird … It's a Plane … It's a Superman, the largely forgotten 1966 musical version of the superhero comic with songs by Charles Strouse and Lee Adams (better known for Bye Bye Birdie and Annie). The show has a rewritten script, and its sheer novelty value would seem to recommend it. The show runs Jun 18-Jul 25 at Wyly Theatre, 2400 Flora St, Dallas. Tickets are $15-86. Call 214-880-0202.
MON ▪ 21
Produced at the height of the 1990s craze for Shakespeare films (why did those go away?), Baz Luhrmann's Romeo + Juliet was the Bard adaptation that caught on with a massive young audience, thanks to its lead actors, au courant soundtrack, and fearless resetting of the Bard's love story from Renaissance Verona to modern-day South Florida. Now Dallas Opera will be showing the film as a way of whetting appetites for its upcoming season. The film screens at 7:30pm at Inwood Theater, 5458 W Lovers Ln, Dallas. Admission is free. Call 214-443-1000.
TUE ▪ 22
This midweek brings the prospect of a series between the Texas Rangers and the Pittsburgh Pirates. That's right. The team in the NL Central cellar that's batting a collective .238. If the Pirates were a player, he'd be in danger of being sent down to the minors. They're here in town! Feel the excitement! Or just go there for lack of anything else to do. The series runs Jun 22-24 at Rangers Ballpark in Arlington, 1200 Ballpark Way, Arlington. Tickets are $3-134. Call 817-273-5100.