If you like to get plastered over the July 4 weekend and you're a fan of the Twilight series, you're in luck — you might be starring in your own version of the vampire fantasy flick. Tarrant County law enforcement officers, no doubt resembling Robert Pattinson or Kristin Stewart, will be hunting you down and sucking … well, extracting … your blood.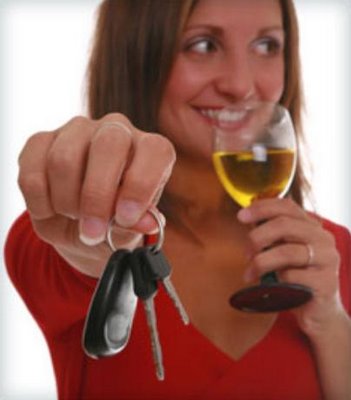 For the third year, Tarrant County is participating in a "No Refusal Weekend," forcing suspected drunk drivers to take a blood test. If you refuse to give blood, police will get a search warrant and restrain you if necessary. "It's not up to the criminal to decide whether to give evidence or not," Assistant District Attorney Richard Alpert said.
The county publicized a similar "No Refusal Weekend" during last year's July 4 festivities, and officials were pleased with the results. That weekend saw no traffic fatalities, and police reported numerous people relying on designated drivers.
Breath tests can spot alcohol but not drugs. Blood tests allow police to check for both. Law enforcement agencies figure that publicizing "No Refusal" in advance will prompt residents to resist driving under the influence of booze or drugs. "Celebrating the country's independence by being dead or in jail is not a good thing," Alpert said.
And the Winners Are … Us
Static is happy to report that the Weekly ruled at the Lone Star Awards dinner last Friday in Houston. In the statewide journalism contest put on by the Houston Press Club, the Weekly took home five first places out of eight writing categories as well as numerous second and third places. We also snagged a tie for first for a story by former intern Sarah Perry in the student division. (In one category, politics and government reporting, the Weekly took home first, second, and third places.) Weekleteer Peter Gorman won in the dear-to-our-hearts public service category for "Sacrificed to Shale," about the town of DISH's gas-industry woes. And he also took journalist of the year honors for a portfolio of stories that included the DISH article, plus stories on an author and former pro athlete who has ridden freight trains hobo-style all over this country for decades and on the controversial practices of Tarrant County Medical Examiner Nizam Peerwani. For more information, check out the Blotch blog.
Read 'Em and Weep
And while you're at the computer, go to www.southernstudies.org. There you can read a truly comprehensive set of stories about what's going on with the oil tragedy in the Gulf, produced by the investigative journalists at Facing South, published by the Institute for Southern Studies. Their work only occasionally reaches from the Deep South to Texas, but it's fine stuff that you see almost nowhere else. Besides, it will give you a nice break from considering all the air and water pollution problems facing North Texas thanks to gas drilling, pipelines, compressor stations, cement plants, cars, and everything else that the state "regulatory" agencies think is good for us.