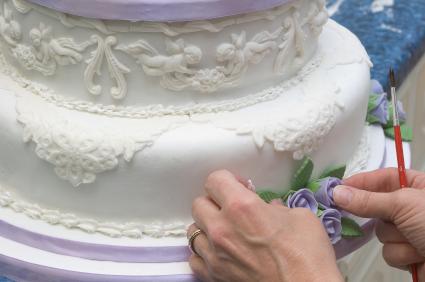 WED ? 30
Admit it — you always wanted to learn how to make those sugar roses and icing curlicues on cakes, right? Central Market will conduct a cake-decorating seminar this evening, with cakes and icing already made so that students can concentrate on learning new techniques for using a pastry bag. The class comes with a light buffet meal. The event starts at 6:30pm at 4651 W Fwy, FW. Registration is $65. Call 817-989-4700.


THU ▪ 1
When Edward William Wolf saw his future in the theater, he changed his name to the more eye-catching Peter Wolf. The New York City native moved to Dallas in 1950 but still designed sets for hundreds of Broadway shows, operas, and local stage productions. This is the last week to catch Peter Wolf: Celebrating Theatre, Religious, and Commercial Design for Over 60 Years, a display of his designs at Arlington Museum of Art. The show runs thru Tue at 201 W Main St, Arlington. Admission is free. Call 817-275-4600.
FRI ▪ 2
A bold cinematic experiment when it came out (and a notable financial flop), Fantasia retains its fascination 70 years after its initial release. Children can appreciate the film as an introduction to classical music, but adults can savor its trippy hallucinatory pleasures and whimsical Disney humor. You may want to check out such imitators as Allegro non Troppo and Disney's own underappreciated Fantasia/2000 before or after tonight's screening in Grapevine. The film rolls at 7:30pm at Palace Arts Theatre, 300 S Main St, Grapevine. Tickets are $5-7.50. Call 817-410-3100.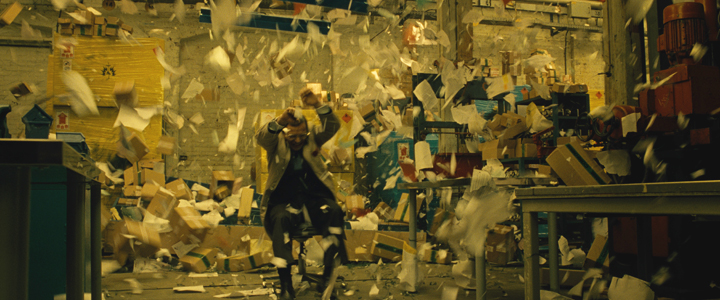 SAT ▪ 3
For a filmmaker who largely produces pieces of light, whimsical entertainment, Jean-Pierre Jeunet isn't prolific. His current film, Micmacs (whose title loosely translates as "shenanigans"), is only his third this decade. The movie's revenge plot about a video-store clerk trying to destroy two arms manufacturers is leavened by the presence of French comedian Dany Boon in the lead role and Jeunet's typical flights of visual imagination. The film screens Fri-Sat at Modern Art Museum of Fort Worth, 3200 Darnell St, FW. Tickets are $6.50-8.50. Call 817-738-9215.
SUN ▪ 4
The Texas Rangers have been on a tear lately, but then so have the Chicago White Sox, who visit Arlington this weekend for a three-game series. Something will have to give. There will be a traditional fireworks display after the Sunday game, and the series will feature something even more wondrous: White Sox shortstop Omar Vizquel, still playing effectively on a part-time basis at age 43. The series runs Fri-Sun at Rangers Ballpark in Arlington, 1200 Ballpark Way, Arlington. Tickets are $3-134. Call 817-273-5100.
MON ▪ 5
Artisan Center Theater opens a student-cast production of Les Misèrables this weekend. Alain Boublil and Claude-Michel Schönberg's musical is a relic of an earlier era of Broadway shows that placed greater value on spectacle than songwriting or narrative coherence. Of course, many younger viewers will recognize the show's "I Dreamed a Dream" as the song that Susan Boyle made famous. The show runs Jun 30-Jul 10 at Belaire Theater, 420 E Pipeline Rd, Hurst. Tickets are $15. Call 817-284-1200.
TUE ▪ 6
The Fort Worth Cats are looking at a weird week, schedule-wise. After a home series with the El Paso Diablos ends on the 30th, they travel to Grand Prairie for a Thursday-to-Saturday series against the AirHogs before traveling back to Fort Worth with the AirHogs for a single game here on the 4th. Then they welcome back El Paso for another series that starts today. That last series runs Jul 6-8 at LaGrave Field, 301 NE 6th St, FW. Tickets are $4-14. Call 817-226-2287.