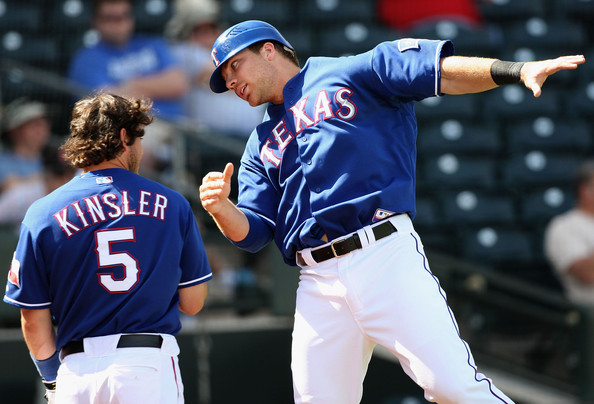 WED ? 28
It's nice to have the Texas Rangers beating up on their divisional rivals instead of the other way around. The Oakland A's visit the Ballpark this midweek, with the Rangers facing perfect-game pitcher Dallas Braden on Tuesday and staff ace Trevor Cahill on Thursday. The series runs thru Thu at Rangers Ballpark in Arlington, 1000 Ballpark Way, Arlington. Tickets are $3-134. Call 817-273-5100.
THU ▪ 29
The troubles of the Ridglea Theater have been extensively chronicled in the Weekly and other publications. If you'd like a tour of the venue and a glimpse into its history as both a movie theater and a rock club, you can take the Ridglea Theater Tour this evening at 5:30pm at 6025 Camp Bowie Blvd, FW. Tickets are $10. Call 817-336-2344.
FRI ▪ 30
The leadingest lady of the blaxploitation cinema craze in the early 1970s, Pam Grier has enjoyed a renaissance lately thanks to her starring role in Quentin Tarantino's Jackie Brown and her long run on The L Word. She'll be in Fort Worth today to promote her memoir, Foxy: My Life in Three Acts. She'll sign copies of her book at 7pm at The Dock Bookshop, 6637 Meadowbrook Dr, FW. Admission is free. Call 817-457-5700.
SAT ▪ 31
Missoula Children's Theatre put on its production of Betty Lou and the Country Beast (a fractured, country-fried take on the story of Beauty and the Beast) two weeks ago in Grand Prairie. If you missed that, don't worry. The troupe is putting on another production with a different cast this afternoon at North Richland Hills Recreation Center. The performance is at 2pm at 6720 NE Loop 820, North Richland Hills. Admission is free. Call 817-427-6600.
SUN ▪ 1
Relive the terror of your school spelling bee when Onstage in Bedford premieres its production of The 25th Annual Putnam County Spelling Bee. William Finn and Rachel Sheinkin's musical is well on its way to becoming a staple of the repertoire. The show runs Jul 30-Aug 22 at Trinity Arts Theatre, 2819 Forest Ridge Dr, Bedford. Tickets are $10-15. Call 817-354-6444.
MON ▪ 2
Probably the best rock band ever formed in Dubai, the screaming heavy metal outfit Asking Alexandria headlines the Thrash and Burn Metal Tour at House of Blues in Dallas, with the likes of Born of Osiris, Kittie, and Stick to Your Guns in tow. The show is at 2pm at 2200 N Lamar St, Dallas. Tickets are $17. Call 214-978-2583.
TUE ▪ 3
Cowtown Coliseum usually confines its rodeo activities to the weekend, but they've got some rodeo action for you this midweek, too. The Cowboys of Color Invitational Rodeo takes place this evening at 7pm at 121 E Exchange Av, FW. Tickets are $15-50. Call 888-269-7969.