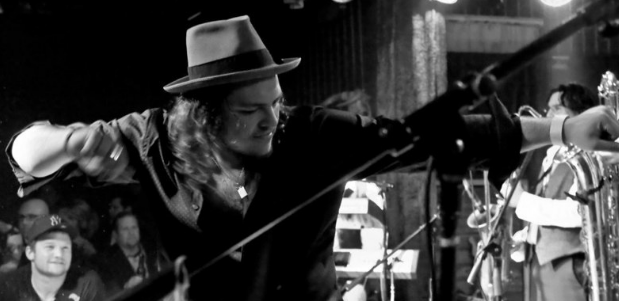 WED ? 3
Though known for his bombastic blue-eyed soul, R&B, and funk, Josh Weathers also does solo and quartet work throughout North Texas. Catch him and his trio at Keys Lounge, 5677 Westcreek Ct, FW. Admission is free. Call 817-292-8627.


THU ▪ 4
A struggling actress lands a job teaching theater to the students of a school where drug use, violence, and teen pregnancy are rampant, in Amphibian Stage Productions' No Child …. The curtain goes up on this one-woman show at 8pm Thu-Sat and 2pm Sun thru Nov 21 at Fort Worth Community Arts Center, 1300 Gendy St, FW. Tickets are $15-25. Call 817-738-1938.
FRI ▪ 5
Contemporary Dance/Fort Worth presents Barking Moon Barn Dance: Hearts, Moons, Stars, and Chickens, a performance in the Will Rogers Memorial Center's Poultry Barn (a.k.a. the Small Exhibits Building). All 300 feet of the space will be gracefully trod upon, and during intermission, audience members will be invited to do the Chicken Dance with CD/FW dancers. "Winners" will receive gift certificates to The Black Rooster Bakery (2430 Forest Park Blvd). On Saturday, Austin singer-songwriter Leeann Atherton will provide musical accompaniment. The feet get moving at 8pm Fri-Sat at 3401 W Lancaster Av, FW. Tickets are $8-15. Call 817-392-7469.
SAT ▪ 6
The Fort Worth Civic Orchestra makes its season premiere at the Truett Auditorium of Southwestern Baptist Theological Seminary (2001 W Seminary Dr, FW). Bolero's Ravel, Saint-Saëns' Cello Concerto No. 1 in A minor, Borodin's In the Steppes of Central Asia, and Copland's Letter from Home will be performed, all under the direction of Dr. Kurt Sprenger. The music gets going at 7:30pm. Tickets are $15-30. Call 817-923-1921.
SUN ▪ 7
The Lone Star Film Society, the Modern Art Museum of Fort Worth, and Samaritan House present And the Band Played On, a movie about the early years of the AIDS epidemic in the United States that premiered on HBO in 1993. Based on the best-selling book by Randy Shilts and starring Matthew Modine, And the Band Played On personalizes the slow response to AIDS by government agencies, medical organizations, and scientists. The screening is at 7pm at 3200 Darnell St, FW. Admission is free. Call 817-738-9215.
MON ▪ 8
Conductor Brian West leads the TCU Percussion Ensemble I and the Steel Drum Band as part of the school's Ensemble Concert Series. The sticks get flying at 7pm at Ed Landreth Auditorium, 2800 S University Dr, FW. Admission is free. Call 817-257-7602.
TUE ▪ 9
The Modern Art Museum of Fort Worth's Tuesday Evening at the Modern lecture series continues with multimedia artist Spencer Finch, who will be on hand to discuss his groundbreaking work. The talk is at 7pm at 3200 Darnell St, FW. Admission is free. Call 817-738-9215.