Duncan Sheik first came to prominence in the mid-1990s as a pop singer-songwriter, carving out airy, pleasing songs like "Barely Breathing" and "She Runs Away." For all the lapidary artistry of these gems, he envisioned a destiny other than recording stardom and drifted toward a collaboration with poet and playwright Steven Sater. Their musical, Spring Awakening, hit Broadway with gale force in 2007, and now it receives its theatrical debut in Fort Worth this week.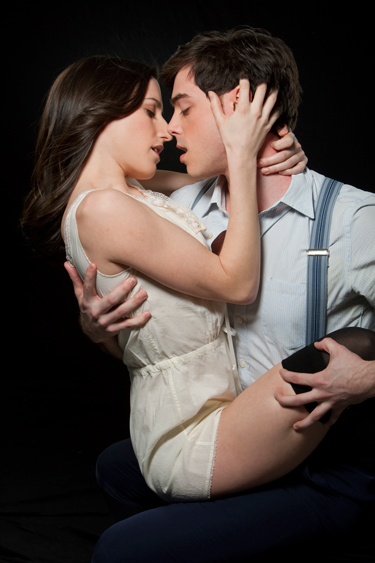 The show is adapted from an 1891 play by Frank Wedekind about various youths coming of age in a rural German village. The play was banned initially for dealing with subjects like masturbation, homosexuality, rape, and abortion. Rather than imitate the music of late-19th-century Germany, Sheik and Sater composed songs in a defiantly contemporary American style, both musically and lyrically. ("This is so not life at all" goes one lyric.) Sheik and Sater's assured use of rock breathed fresh life into the world of stage musicals, especially since Broadway had been divorced from pop for so long. No wonder some of the actors from the original show went on to star in TV's Glee, that other big intersection between Broadway and pop culture. For anyone who likes a good show, and especially for musical fans who like to keep up with new trends, this week's performances are not to be missed.
Spring Awakening plays 7:30pm Wed at Bass Performance Hall, 555 Commerce St, FW. Tickets are $27.50-60.50. Call 817-212-4280.