As first reported on Blotch, Jerry Shults, owner of The Gas Pipe, a Southwestern regional chain of smoke shops, is about to close a deal on the Ridglea Theater building and is currently making interior repairs. Shults also is seeking "the appropriate historical designation so the building can stay viable for generations to come," he said. The Ridglea's fate has been up in the air since Bank of America offered to buy the building and turn it into a bank. BOA backed off the deal in October, probably because of public resistance to the plan. The Ridglea will continue as a live music venue under Shults' ownership.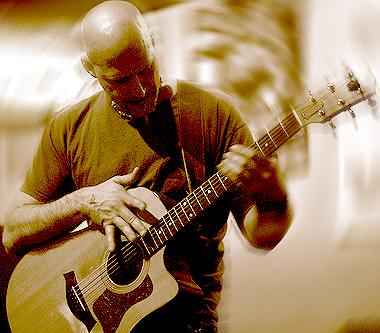 Ever heard of Milton Brown? Me either, but I was surprised to learn that a bunch of local musicians are waving his flag as the true originator of Western Swing, going against the common opinion that credits Bob Wills and His Texas Playboys with inventing the style. The Great Recession Orchestra of Fort Worth has just released an eponymous CD of Brown recordings –– the cover features a Modernist portrait of Brown and the quote, "Have you ever even heard of Milton Brown?" Before he died in 1936 from pneumonia and injuries suffered from falling asleep at the wheel of his black Pontiac on Jacksboro Highway, Brown led his Musical Brownies, an ensemble that — in shirts and ties rather than cowboy attire — blended regional hillbilly music with jazz and filled dancehalls all over the region. The band also had a daily radio show broadcast out of Fort Worth that was a huge hit. The accompanying press release claims that Brown recorded 104 Western Swing songs before Bob Wills and His Texas Playboys ever released a single Western Swing record. (Brown and Wills also were founding members of the Lightcrust Doughboys, a supremely popular Depression-Era outfit.) The Great Recession Orchestra album is a hoot, full of good-timey music that swings in all the right places. Standout performers include fiddler J.D. Smith, guitarist Warren "Bubba" Stephens, and vocalists Damon Gray and Buddy Whittington. Visit www.newtexasswing.com.
On Saturday, guitarist Darrin Kobetich will celebrate the release of his last CD, Songs for a Muse Meant (May 2010), at Doc's Records and Vintage (2111 Montgomery St., 817-732-5455). He'll play from 4 to 6 p.m., and as part of the celebration, everything in the store will be 20 percent off and copies of the CD will go for $8 instead of the regular $10. Free beer will be provided.
The 817 has gained another transplanted artist. You may recall that a couple of months ago the married songwriting duo behind The Cush relocated here from Vermont. Now comes Mark Renner, a singer-songwriter from Maryland. He's just released a new CD, Enduring the Going Hence, described by Renner in the liner notes as "a collection of ideas and songs in various stages of completion gleaned from an intense period of work." To date, that source has produced three recordings, including Goldenacre and Memoirs of a Distracted Church Organist. The new album is a quiet, contemplative listen, full of lush synth-scapes, pastoral lyrics, and Renner's soothing '80s-romantic voice. File Mark Renner alongside Joe and the Sonic Dirt from Madagascar and Breaking Light, two other local ambient music projects.
Contact HearSay at hearsay@fwweekly.com.