Irv Jones doesn't stop to rest for any day of the year. On Thanksgiving, the producer, drummer, singer, and artist developer was recording at his home studio and plotting the next move for his label, Sphere Music Group. Jones, who also goes by the name EyeJay, moved to Fort Worth from Topeka, Kan., in September 2009. He and co-conspirator Dru B Shinin' (for whom Jones also plays drums) released Dru's Dirty Money Painting last week, but the record is just the beginning of what Jones and his rapidly expanding crew have in store for Fort Worth.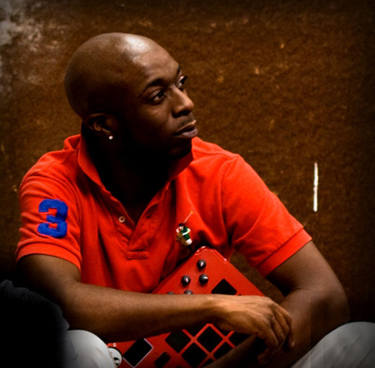 Although he works primarily with hip-hop artists, Jones doesn't get caught up in labels. "A lot of artists I work with happen to be rappers also, but I feel like our artistry can go past rhythm and poetry," he said. "I really don't even like rap."
A listen to Dirty Money Painting or the work that Jones has done with his Westside Wednesdays hip-hop crew –– a loose association that includes Dru, J. Quest, Alan Royal, Big Cliff, J. Kush, and BKnow –– reveals the producer's affinity for epic, musical elements of song. Jones calls Brian Wilson "the god" and counts Coldplay and Stereolab among his favorite and most influential groups. Listening to many other types of music allows him (and the artists he works with) to go beyond the boom-click synthetic beats normally associated with rap music.
Just as he thinks outside of the box when it comes to the content of the CDs he helps make, Jones also moves and shakes when it comes to the business side of music. A few years ago he took his business degree from the University of Kansas out to Los Angeles, where he started making and selling hip-hop tracks as part of Flatland Music. There, he learned that popular artists usually buy songs from anonymous writers, and he felt the pulse of what was making the overall music industry go: hard work, hooks, and relentless self-promotion. He followed Dru to Fort Worth out of a strong belief in his childhood friend's rapping career potential.
He is keeping up the student-for-life mind-set in Fort Worth by closely monitoring which bands are drawing crowds, reading countless articles, and listening to as much music as he can possibly digest. One of his biggest recent inspirations: Denton's RTB2. In hits here and from around the world, Jones sees one common theme. "The big thing is familiarity," he said. "Can I hum to it?"
In his work as a producer, Jones carefully builds in catchy returns, often sung in his own voice, to anchor a song. In "The Promise" from Dirty Money Painting, Dru (the stage name for Andrew McCullough) waxes, "I promise I'm-a get through the rain / Shine if I can, I'm-a live through the pain" while Jones tempers the song by singing "I promise you" in his soft, almost falsetto voice. The mix of the two turns a rap song into a soaring, infectious pop-like number.
When he invites a group of rappers to his house on Westside Wednesdays to invent and record a track in the span of the afternoon, Jones builds the musical muscle of the song while the lyricists write rhymes. In "Chasin' Our Dreams," one of those Wednesday products, Jones shows off his mastery of the process by utilizing keyboard pads and string sounds over creative drum patterns.
If Jones adds something unexpected to a song once, never expect to hear it in any of his other creations. "I don't like replication," he said. "I'm constantly moving on and progressing."
When looking for local artists to collaborate with, Jones finds people with a penchant for portraying their true selves in writing, including RLC, XCell, and past Fort Worth Weekly hip-hop artist of the year Smoothvega. Jones then gives these artists an emotional, driving track over which they are free to rap until the sun sets. His musical elements, many of which Jones picked up while growing up in a black church in Kansas, are becoming the yin to the yang of local rap.
Another misconception that Jones battles is that "rap is easy to do," he said. "We have a fairy tale in our head that once we get enough buzz, a guy in a suit with a big cigar in a limo will roll out a contract." Jones knows that just doesn't happen. "This is a hardworking sport."
Instead, the game is about how much work artists and producers are willing to put forth. In the near future, Jones, McCullough, and Isaac Williams, who are partners in Sphere Music Group, plan to open a recording studio and artist development center somewhere in the Fort. "Artists need help," Jones said, and he is willing to provide it.
Irv Jones
Sat at 10pm w/several other hip-hop artists at The Cellar, 2916 W Berry, FW. Free. 817-923-6116.