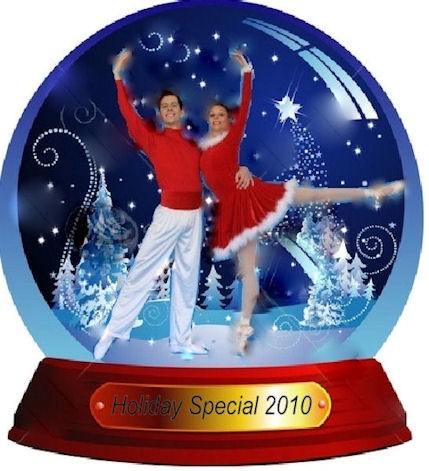 WED ? 8
Ballet Concerto once again rings in the holiday season with a selection of works that pointedly do not include The Nutcracker. This year's selections feature Swingin' Into the Holidays and The Christmas Grump, based on Dr. Seuss' How the Grinch Stole Christmas. The performances are Wed-Thu at Will Rogers Auditorium, 3401 W Lancaster Av, FW. Tickets are $5-20. Call 817-738-7915.



THU ▪ 9
This evening, UNT is screening student-made documentary shorts that encompass all manner of subjects. They range from a Sudanese man hoping to reach America (Sara Masetti's Fundamentally Good) to a meditation on chess (Aaron Martin's The Law of Chess) to a profile of Dallas DJ Israel Marcano (Andrew Nelson's Technic Soul). The screenings start at 7pm at UNT Radio Television Film and Performing Arts Bldg, 1179 Union Cir, Denton. Admission is free. Call 940-565-2711.
FRI ▪ 10
If you want A Christmas Carol stripped down to its bare bones, Stage West is spending the next two weekends running a staged reading of Charles Dickens' story, his words unaltered. Stage West veterans Jim Covault and Jerry Russell will read the narration and take turns playing all the parts. The show runs Dec 9-19 at 821 W Vickery St, FW. Tickets are $15-30. Call 817-784-9378.
SAT ▪ 11
There's usually something odd and wonderful in the Chamber Music Society of Fort Worth's programs, and this evening it's Zoltán Kodály's Serenade for String Trio, a piece whose angst-ridden, Modernistic strains are lyrical but nothing like what you might expect from a serenade. Van Cliburn-winning pianist Jon Nakamatsu also joins the ensemble to play Schubert and Schumann. The performance is at 2pm at the Modern Art Museum of Fort Worth, 3200 Darnell St, FW. Tickets are $22-25. Call 817-877-3003.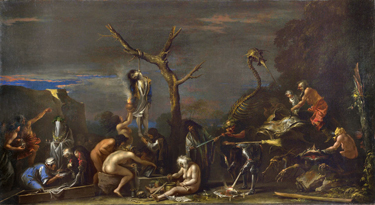 SUN ▪ 12
We like it when the Kimbell focuses on oddball artists from history who look prescient now. Their new show Salvator Rosa: Bandits, Wilderness, and Magic is definitely in that vein. Contrary to the fashion of his day, the 17th-century Italian painter turned out roiling, brooding landscapes and depictions of sorcery and the occult. The show runs Dec 12-Mar 27 at 3333 Camp Bowie Blvd, FW. Tickets are $8-12. Call 817-332-8451.
MON ▪ 13
Performing Arts Fort Worth is doing something different this year, with a series of events designed specifically to attract families to Bass Hall. That series kicks off with the Fred Garbo Inflatable Theater Co., a two-person troupe led by Garbo (who played Barkley the Dog on Sesame Street) that does all sorts of stuff with comedy, dancing, juggling, and inflatable props. The show is at 6:30pm at 555 Commerce St, FW. Tickets are $22. Call 817-212-4280.
TUE ▪ 14
Sundance Brass and soprano Lynn Eustis join the Fort Worth Baroque Society for its holiday concert this evening at Arborlawn United Methodist Church. The program will undoubtedly feature some Christmas-themed entries, but the only item we know for sure is Jonathan Willcocks' mystical, sparkling Magnificat, written not by a Baroque composer but by an Englishman born in 1953. The concert is at 7:30pm at 5001 Briarhaven Rd, FW. Tickets are $15. Call 817-370-6324.