On the surface, an out-of-towner who spends more than a couple of minutes among some of us Fort Worthians might think we've got a little case of Dallas envy. But our envy isn't for Dallas itself, though even the most hardcore Fort Worthian has to admit that Big D's new performance arts campus is pretty impressive. No, what we wish we could take away from Dallas is the world's attention. OK, just some of it. And preferably during Super Bowl XLV, when North Texas becomes the center of the sports and entertainment world for a few days. Dallas may be great and all (I wouldn't know; I've spent only a couple of hours there, even though I've been living in Fort Worth for about seven years), but Fort Worth has a cultural scene that, honestly, is second only to New York City's, Chicago's, and Los Angeles'. Over the years, I've kind of developed the feeling that if Fort Worth were situated in any other state or part of Texas, we'd seem much, uh, bigger to the rest of the nation. We'd at least have a pro basketball or hockey team. (I'm only half-joking.)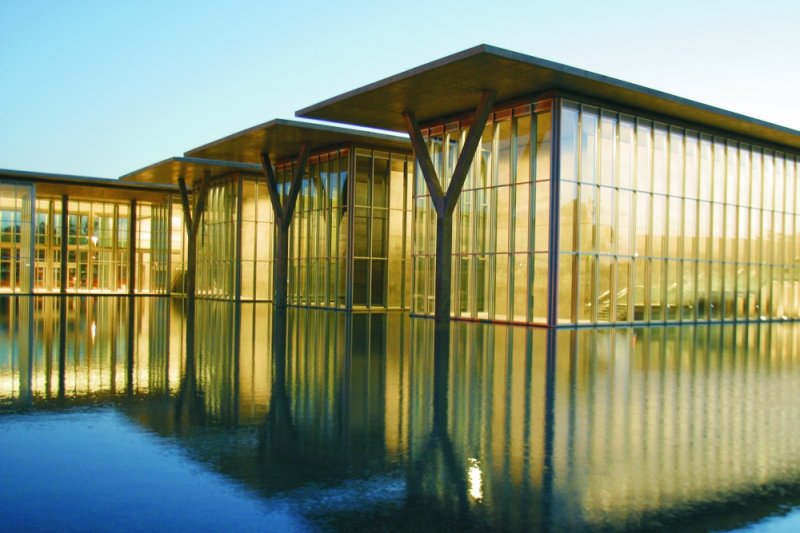 Though the time I've spent in Dallas is minimal, I know how to read, and based on what I've read, I don't think Dallas offers visitors anything that can't be found here. Fine art? Fort Worth's Cultural District boasts not one, not two, but three world-class museums –– the Amon Carter Museum of American Art (3501 Camp Bowie Blvd., 817-738-1933.), the Kimbell Art Museum (3333 Camp Bowie Blvd., 817-332-8451), and the Modern Art Museum of Fort Worth (3200 Darnell St., 817-738-9215), home to the second-largest collection of post-World War II art in the country –– and they're all within walking distance of one another.
Groundbreaking art can also be found at any one of the 817's outstanding galleries, including Artspace 111 (111 Hampton St., near downtown, 817-877-4920), Gallery 414 (414 Templeton St., Cultural District, 817-926-4111), William Campbell Contemporary Art (4935 Byers Ave., West Side, 817-737-9566), and Art Corridor II (Tarrant County College, Southeast Campus, 2100 SE Pkwy, Arlington, 817-515-3406), where Black Codes from the Underground, an installation by Zoetina Veal and Adeniyi Olagunju, will open at 6 p.m. on Thu., Feb. 3. Free hors d'oeuvres and beverages, folks.