We're touched. You like our town so much that you're planning on staying out until the wee hours on at least one night. Excellent –– the Weekly has a warm place in its paper heart for you hearty partiers. And the Fort has a wide variety of quality places that stay open late to accommodate night owls and boozehounds alike.


There's a little diamond mine of such places on the section of Hemphill Street south of Berry Street in Southeastern Fort Worth. First, it's a haven for excellent late-night taco trailers. Second, it's also the home of El Mil (3910 Hemphill St., 817-926-3201), which stays open until 3:30 a.m. on weekdays and 4 a.m. on weekends. Two other Mexican food dives, Ernesto's (4050 Hemphill St., 817-921-3147) and Juanito's (4150 Hemphill St., 817-924-3636), stay open past 3 a.m. on weekends and until 10 p.m. on weekdays — both are can't-miss taco meccas. If you'd rather stick to the big roads, look for La Gran Plaza, just off I-35 and Seminary Drive. It's a great Mexican-themed mall, home to Salsa Limón (4200 S. Fwy., Ste. 1099, 817-921-4435), which serves authentic Mexico City-style street food, stays open until 2 a.m. on Fridays and 4 a.m. on Saturdays, and keeps the karaoke machine going.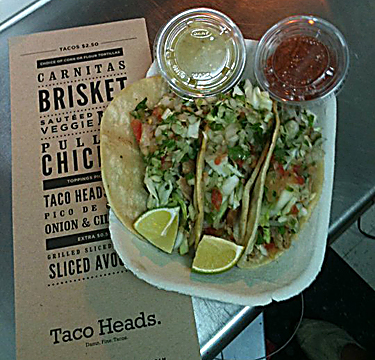 If you're on Hemphill Street south of I-30, another option is to turn right on West Magnolia Avenue, near Fort Worth's Hospital District. On weekend nights, Benito's (1450 W. Magnolia Ave., 817-3332-8633) serves authentic Mexican fare until 2 a.m. Stay on Magnolia another block or two heading west, and you'll hit 8th Avenue. Turn south there and, near Berry Street by TCU, you'll discover La Playita (3025 Cleburne Rd., 817-207-0880), which features fantastic seafood and sizzling fajitas until 4 a.m. on weekends.
On Berry, the options multiply. Fuzzy's Tacos (2917 W. Berry St., 817-924-7943) is always at the top of the late-night list, churning out tacos (including fish and shrimp varieties) until 3 a.m. on weekends, 1 a.m. on Thursdays, and midnight Mon-Wed. Across the street, in front of The Cellar (2916 W. Berry St., 817-923-6116), the Salsa Limón taco truck provides a more authentic alternative. And a couple of doors down, The Aardvark (2905 W. Berry St., 817-926-7814), long one of the Fort's premier music venues, is also now one of the city's best late-night dining destinations — food is served there for as long as the bar is open.
In the West 7th Street corridor, just west of downtown, a new hero has emerged: Taco Heads (700 Carroll St., no phone) offers tacos until 3 a.m. on weekends and is set up right behind 7th Haven (2700 W. 7th St., 817-744-8550). New to the list, the Wild Rooster Bar (3204 Camp Bowie Blvd., Ste. 110, 817-332-WILD) has made a strong first impression, serving tasty bar grub until 2 a.m. every night, and Delaney's Irish Pub (2973 W. 7th St., 817-289-2711) serves until 2 a.m. every night.
If you'd rather not leave downtown at all, consider a-pizza-a-pie at Sammy's (402 Houston St., 817-348-0085), serving until 3 a.m. on weekends. A couple of blocks over from Sammy's is Razoo's Cajun Café (318 Main St., 817-429-7009), where the crawfish flow (so to speak) until 2 a.m. Also downtown, Piranha Killer Sushi (335 W. 3rd St., 817-348-0200) rolls until 1 a.m. on weekends.
On the West Side, Baker Street Pub (6333 Camp Bowie Blvd., Ste. 200, West Side, 817-377-9772) has a stand-out menu and keeps the kitchen open until 2 a.m. every night. — Eric Griffey
Contact Last Call at lastcall@fwweekly.com.