WED ? 16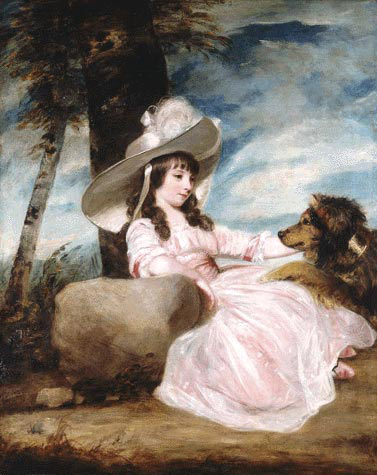 In antiquity, artists seldom gave names to their works. In the 19th century, everyone did. Then in the 20th century, many artists stopped the practice. Kimbell deputy director Malcolm Warner tries to find what's behind all this in his lecture What's in a Title? The Naming of Works of Art. We'll also find out why everybody knows Whistler's "Arrangement in Grey and Black" as "Whistler's Mother." The lecture is at 12:30pm at 3333 Camp Bowie Blvd, FW. Admission is free. Call 817-332-8451.
THU ▪ 17
The program at Symphony Arlington's performance tonight includes Richard Strauss' Voices of Spring, Alexander Goldmark's In Spring, Sibelius' Spring Song, and Delius' On Hearing the First Cuckoo in Spring. Anyone else detect a theme here? To break up the unity, London Symphony principal violist Paul Silverthorne will be on hand to play the U.S. premiere of Kenneth Fuchs' Divinum Mysterium. The concert is at 8pm at Arlington Music Hall, 224 N Center St, Arlington. Tickets are $25-55. Call 817-385-4084.
FRI ▪ 18
A number of the high-priced eateries along West 7th Street will be joining the party for this year's Empty Bowls. That's just another reason to attend this fund-raiser for Tarrant Area Food Bank, where you get delicious food and a keepsake bowl designed by a local artist. The event is at 11am at Will Rogers Memorial Center, 3400 W Lancaster Av, FW. Tickets are $40 and must be purchased in advance. Call 817-332-9177.
SAT ▪ 19
It's an awfully big rodeo that can take over Cowboys Stadium, but that's what the PBR Dickies Iron Cowboy Invitational will do this evening. The event won't just include all the top riders from the Built Ford Tough Series. Toby Keith will play a concert as well, to what will surely be an appreciative crowd. The action starts at 7pm at 1 Legends Way, Arlington. Tickets are $20-500. Call 800-745-3000.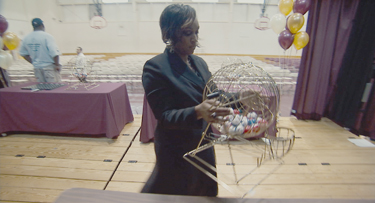 SUN ▪ 20
The Thin Line Film Fest shows acclaimed documentary films all week in Denton, including such big titles as Davis Guggenheim's education exposé Waiting for "Superman" and Sebastian Junger and Tim Hetherington's Afghanistan documentary Restrepo. We're just as interested in some of the smaller stuff like The Anatomy of Vince Guaraldi, Andrew Thomas' portrait of the jazz pianist and composer. The festival runs thru Mon at Campus Theatre, 214 W Hickory St, Denton. Tickets are $8-15. Call 888-893-4560.
MON ▪ 21
Members of Fort Worth Symphony Orchestra and the faculty of Tarrant County College make up the Virtuoso String Quartet, which will perform this evening as part of the Spectrum Chamber Music Series. They'll play Shostakovich's brash First String Quartet, followed by Mendelssohn's tense Fourth String Quartet. The concert is at 7pm at First United Methodist Church, 800 W 5th St, FW. Admission is free. Call 817-377-0688.
TUE ▪ 22
Robert Lazzarini's mixed-media works recall the trompe l'oeil paintings of a bygone era, containing realistically rendered images of everyday objects that are then distorted with mathematical precision and presented in a way that confronts the viewer. Examine his work at the Modern Art Museum of Fort Worth, whose current Focus exhibition is devoted to him. The show runs Feb 20-Apr 5 at 3200 Darnell St, FW. Tickets are $4-10. Call 817-738-9215.