WED ? 16
The Texas Brahmas are back in the CHL playoffs and looking to round into postseason form. Tonight their penultimate game of the regular season is against the Tulsa Oilers, another playoff team that's right behind our hometown boys in the standings. Positioning will determine both teams' playoff opponents, so this is a big game. The puck drops at 7pm at NYTEX Sports Centre, 8851 Ice House Dr, North Richland Hills. Tickets are $15-20. Call 817-336-4423.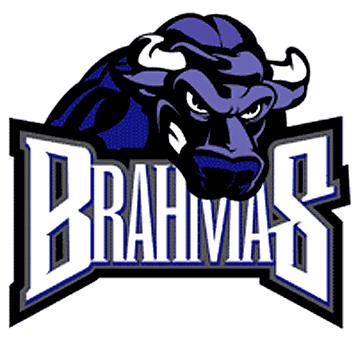 THU ▪ 17
So maybe debauchery isn't your thing. We still appreciate ya. Which is why we're encouraging you to swing by Bass Hall and take in Hal Holbrook's "Mark Twain Tonight," the legendary actor's "impersonation" (for lack of a much better term) of the celebrated author and wit. The show is at 7:30pm at 525 Commerce St, FW. Tickets are $33-55. Call 817-212-4280.
FRI ▪ 18
Today is the start of the Goodguys First Spring Lone Star Invitational, featuring more than 1,500 hot rods, customs, classics, street rods, muscle cars, street machines, and trick trucks from 1972 or earlier. The three-day event also includes manufacturer exhibits, commercial displays, a used auto parts swap meet, cars for sale, and more. The engines roar from 8am to 5pm Fri-Sat and 'til 3pm Sun at Texas Motor Speedway, 3545 Lone Star Cir, Ste 6, FW. Tickets are $6-18, free for kids 6 and under. Call TMS at 817-215-8500 or Goodguys at 925-838-9876.
SAT ▪ 19
When it comes to Elvis impersonators, Donny Edwards is the king. He was chosen by Elvis Presley Enterprises to recreate The King's Return to Tupelo Concert in front of 14,000 fans, a finalist on ABC's The Next Big Thing, and featured in Texas Monthly, all of which makes the native Texan as close to the real deal as you can get. In Weatherford at Texas Opry Theater (319 York Av, 817-341-1000), Edwards will do his thing (and probably pass out some teddy bears to the young ladies in attendance). "One Night with Elvis" starts at 7pm. Tickets are $20-25. Call 817-342-1000.
SUN ▪ 20
Today's your next-to-last chance to catch Pantagleize Theatre's production of Pirandello's It Is So, If You Think So, a highly Modernist comedic mystery by the legendary Italian playwright. The curtain rises today at 3pm at 1400 Henderson St, Bldg 3, FW. Tickets are $15. Call 817-472-0032. The last performance will be Sun, Mar 27.
MON ▪ 21
As they do every year, Fort Worth rock clubs have snagged some heavy-hitting bands on their way to and from Austin for SXSW. At The Where House, noted Atlantan indie-orchestral-rockers Little Tybee and Canada's Forest City Lovers will join three Denton acts: Sundress, Lazy Natives, and Western Skies. Cover is $8. The music gets going around 8pm at 2510 Hemphill St, FW. Call 817- 235-2939.
TUE ▪ 22
As part of the Modern Art Museum of Fort Worth's ongoing lecture series, Tuesdays at the Modern, New York/Houston artist and Rice University professor Mary Ellen Carroll will discuss the fundamental question that has dogged trained thinkers for centuries: What do we consider a work of art? The theories will begin flying at 7pm at 3200 Darnell St, FW. Admission is free. Call 817-738-9215.