WED ? 27
UNT Symphony Orchestra and Grand Chorus goes in for German funeral music this evening, and while that probably doesn't fit your idea of a good time, the program consists of great choral works, namely Mozart's Requiem and Brahms' Nänie (Funeral Song), a consoling piece that's seldom performed because of its difficulty. The performance is at 8pm at Winspear Hall, 1200 N Texas Blvd, Denton. Tickets are $8-10. Call 940-369-7802.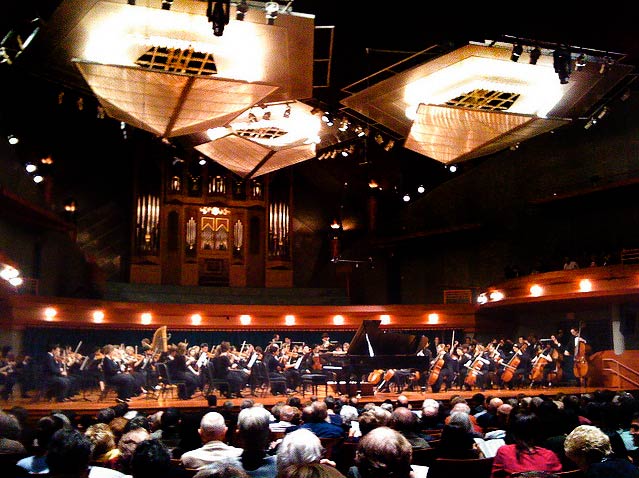 THU ▪ 28
Bass Hall hosts Shirley MacLaine on Saturday and Craig Ferguson on Sunday, but the most interesting event there this week figures to be The Aluminum Show, an Israeli dance event that features human performers in giant faceless metal costumes. It's a huge hit with kids wherever it goes, so take the family. The show is at 7:30pm at 555 Commerce St, FW. Tickets are $22-44. Call 817-212-4280.
FRI ▪ 29
The Color Purple remains the defining work of Alice Walker's literary career, and its recent reincarnation as a Broadway musical has put it in the cultural spotlight yet again. The author will be at TCU this evening to discuss her work and her eventful life. The talk is at 7pm at Ed Landreth Auditorium, 2800 S University Dr, FW. Tickets are $15. Call 800-646-4828.
SAT ▪ 30
The title of Savage/Love doesn't refer to Dan Savage's controversial sex advice column but rather to Sam Shepard and Joseph Chaikin's plotless play about the denizens of a bar who express their romantic feelings through song, dance, and poetry. Sundown Collaborative Theatre's production of this play runs Apr 28-May 7 at Green Space Arts Collective, 529 Malone St, Denton. Tickets are $8-10. Call 214-729-0313.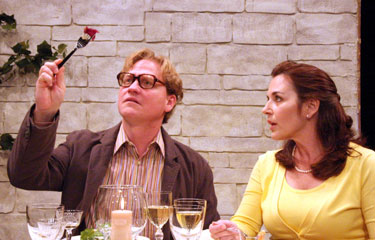 SUN ▪ 1
Alan Ayckbourn's Intimate Exchanges is actually 16 plays in one, all beginning with the same scene about a woman carrying out spring cleaning in her garden. Whether she decides to sneak a cigarette or resist the temptation is the first of many choices that determine the action in the play. We'll get to see four of the 16 possible scenarios play out in Stage West's production, which offers the variations titled "A Game of Golf" and "A One-Man Protest." The show runs Apr 28-May 29 at 821 W Vickery St, FW. Tickets are $10-30. Call 817-784-9378.
MON ▪ 2
The fascinating issue of artworks stolen by the Nazis comes to the fore in Philip Gerson's play Eyes Forward, about a man and his father going to Germany to claim a portrait of an ancestor and wondering how it got into its current owner's hands. The play receives a staged reading from Amphibian Stage Productions tonight at 7pm at Modern Art Museum of Fort Worth, 3200 Darnell St, FW. Tickets are $5-15. Call 817-923-3012.
TUE ▪ 3
Theatergoers now have another reason to go to the movies, as a number of local multiplexes will be broadcasting Broadway performances of Memphis, a musical set in the changing world of 1950s music with songs by Bon Jovi's David Bryan and a book by Joe DiPietro, author of I Love You, You're Perfect, Now Change. The broadcasts are Thu-Tue. Check Calendar for locations. Tickets are $20. Call 213-639-6166.