Some townsfolk are accusing mayoral candidate Jim Lane of cattle rustling. They say he lassoed Molly the longhorn, Cowtown's mascot, and lifted her distinctive outline for his own campaign signs. "Please tell me why your office has not forced the removal of Jim Lane's campaign signs which are illegally using the city's longhorn logo to advertise his candidacy for mayor!" a resident recently wrote to City Attorney Sarah Fullenwider. "Tho' Mr. Lane has the same right to post campaign signs as any other candidate, he does not have the right to do so at the expense of our city's logo."


But the PO'd pardner wasn't finished: "I expect you to have them removed immediately due to this illegality," she added.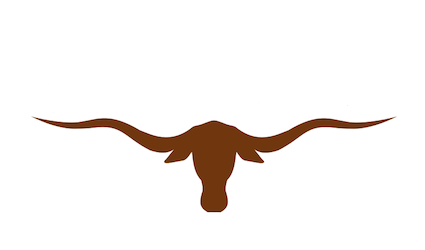 A well-known Eastside activist also complained. Mike Phipps called the Texas Ethics Commission. "It makes the appearance that the city is supporting him," Phipps said. "He might as well put a fire hat and a police badge on there too."
Just one problem — Lane didn't do anything illegal, according to the city. "I called the city attorney's office before I did that," he said.
The Molly logo is a registered trademark, but the logo includes the words "Fort Worth" written above the silhouette of a brown longhorn head. Lane's longhorn looks like Molly, but he didn't include "Fort Worth" and used black instead of brown.
"If he's using a longhorn without 'Fort Worth' above it, it's not a violation of our trademark," city spokesman Jason Lamers said.
Lane said his opponents could have put a longhorn on their signs as well. But they didn't. Meanwhile, mayoral candidate Betsy Price comes just as close to infringing on a trademark. Her campaign signs, made to look like a "Price" tag (get it?), are almost identical to the Best Buy logo. What's next – the figure of a large man playing the trumpet, for Cathy Hirt?
Static would say that the voters are too smart to be swayed by longhorn logos or Price tags or Hirt solos. But then history would likely prove Static wrong, as usual.
Plaudits for the "Powder Keg"
Static was remiss last week in not extending the traditional sa-lute! to longtime colleague Betty Brink for bringing home the hardware in the recent First Amendment Awards competition sponsored by the Fort Worth pro chapter of the Society of Professional Journalists. Up against two different (and first-rate) Dallas Morning News team entries, in the big-newspaper division, Brink took first place in the investigative category for her coverage of the still-ongoing shenanigans at Arlington Heights High School. To rephrase the Heights students' saying: Aaaay, Betty.