WED ? 4
What does a Native American composer sound like when writing within the traditions of Western classical music? You can find out when Other Arts hosts an open rehearsal of an untitled work by Navajo composer Raven Chacón by the string quartet ETHEL. The music starts at 7pm at Fort Worth Community Arts Center, 1300 Gendy St, FW. Admission is free. Call 817-870-4711.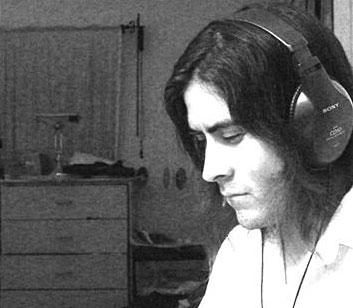 THU ▪ 5
Im Sommerwind is not the German title of a Frank Sinatra song, but rather a light, calming piece for orchestra by Anton Webern, who's not known for his light music. It's one piece in Symphony Arlington's final concert this season, which also includes the rollicking Midsommarvaka by the Swedish composer Hugo Alfvén. The concert is at 8pm at Arlington Music Hall, 224 N Center St, Arlington. Tickets are $25-55. Call 817-385-4084.
FRI ▪ 6
Fort Worth Symphony Orchestra closes out its regular concert season with a couple of Russian favorites, Stravinsky's The Rite of Spring and Tchaikovsky's First Piano Concerto, with Irish pianist (and past Van Cliburn winner) Barry Douglas as soloist. Also on the program is Titanic, a work by composer in residence Peter Boyer, who wrote it in 1995, two years before the Hollywood movie came out. The concerts run Fri-Sun at Bass Performance Hall, 555 Commerce St, FW. Tickets are $10-79. Call 817-665-6000.
SAT ▪ 7
Along with family activities, food, and nice weather (fingers crossed), Mayfest offers you music by the likes of Josh Weathers & The True+Endeavors, The Killdares, Bennie Wheels, and Poo Live Crew this year. The festival runs Thu-Sun at Trinity Park, W 7th St & Trinity Park Blvd, FW. Tickets are $5-8. Call 817-332-1055.
SUN ▪ 8
This Cinco de Mayo weekend, you can try something new. Prizes, drinks, and live music will make up the inaugural Mexican Car Show and Food Festival at Tío Cocina, a newly opened Mexican restaurant near North East Mall. The event is at 1pm at 1121 W Pipeline Rd, Hurst. Admission is free. Call 817-590-2286.
MON ▪ 9
Debuting in 1997, Proposals was one of Neil Simon's least successful plays, yet it still has a reputation as a typically solid piece of craftsmanship. It tells the story of a family gathering at a retreat in 1953. Unusually for a Simon play, it's narrated from the point of view of the family's African-American housekeeper. Artisan Center Theatre's production runs thru May 21 at Belaire Theater, 420 S Pipeline Rd, Hurst. Tickets are $9-16. Call 817-284-1200.
TUE ▪ 10
The Fort Worth Cats get their new season off to an unusual start. After two games against Grand Prairie, they'll have one-off games against Lincoln on Monday and then the new-to-the-league Gary South Shore RailCats tonight. The game starts at 7pm at LaGrave Field, 301 NE 6th St, FW. Tickets are $5-16. Call 817-226-2287.