The Danish drama In a Better World won the 2010 Oscar for Best Foreign Language Film, and it's the sort of movie that tends to win that award, for all the good and bad that implies. While a transplanted Swedish doctor (Mikael Persbrandt) runs a medical clinic in Africa and frequently deals with the victims — and occasionally the perpetrators — of tribal violence, his 10-year-old son Christian (William Jøhnk Nielsen) is bullied at school back in Denmark until he teams up with another kid named Elias (Markus Rygaard) who plans violent revenge.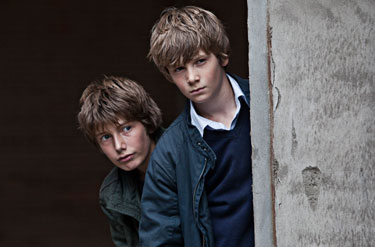 The attempts by Director Susanne Bier and collaborating screenwriter Anders Thomas Jensen to link the two plotlines into a commentary on global violence probably won the film its Oscar, yet they overreach. The drama is muted compared to Brothers and After the Wedding, which represent Bier's best work. If you're looking for a Scandinavian film about bullied kids, you're better off with Let the Right One In.
Bier's best talent is for drawing incredible, nakedly intense performances from Danish actors, and that's certainly in evidence here, especially with Rygaard and Ulrich Thomsen as Elias' dad, who's recently widowed and now watching his only child turn into a psychopath. In light of Bier's fluent English, accessible drama, and desire to break into American films (she already tried once and failed with Things We Lost in the Fire), clearly we're going to have to reckon with her in the near future. Her film, running this weekend at the Modern, is a chance to see what she's doing now.
In a Better World runs Fri-Sun at Modern Art Museum of Fort Worth, 3200 Darnell St, FW. Tickets are $6.50-8.50. Call 817-738-9215.