About 9 a.m. last Tuesday, I popped out of a dead sleep with the nagging suspicion that I was already late for something really important. I couldn't think of what it was, so I shut my eyes again, but then I heard this huge freaking fly doing laps around my bedroom, and I got out of bed and put on pants. I picked up my keys, hooked them to my belt loop, and then had a total aw-fuck moment.

I'd left my car downtown.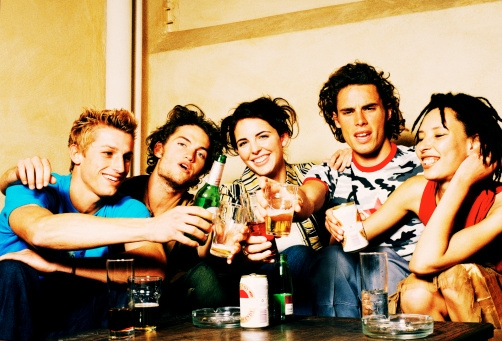 As I wrestled my roommate's bike out the front door, it occurred to me how useful a streetcar service would be at this very moment. I thought back to city councilmember Jungus Jordan's puzzling quote about how he wasn't sure "we should change the culture of Fort Worth from what we are now to what we are with streetcars." He's probably right. Streetcar culture evidently caters to people who get hammered and abandon their vehicles. Or at least one person anyway. He drives the beat-down little Scion you might've seen in front of The Flying Saucer Tuesday morning.
As I biked to my scrappy ride, I pieced together the night. I started out with a couple of whiskeys at Tiff & Andi's by TCU. It'd been a while since I'd been there, so long, in fact, that I couldn't recall what was new other than the jukebox. I also don't remember the bar top having old photos and ticket stubs lacquered into it. For me, ticket stubs are little windows into personal histories –– and someone's personal history includes Heart, Ratt, and Cinderella, all on the same bill. I thought about staying since the Monday night special was $2 wells, but then someone played a Coldplay song. I paid my tab and went to nearby Fuzzy's.
Fuzzy's was only supposed to be a stop on my way downtown, but I saw The Moon's door-guy, Ryan Skinner, out on the nearby patio, so I got my tacos to go and headed over. Skinner told me The Moon had a new special: a Schlitz and a shot of Beam for $5. I told him how Schlitz gave me the worst headache I've ever experienced, but he said that Schlitz changed its formula and that I had to try one, claiming that it's even better than PBR.
I gave it several tests. After an hour, I determined that Schlitz probably does taste better than PBR. I dwelled on this until about 1 a.m., when I split for downtown.
For no particular reason, I parked in front of the Saucer, thinking I'd go to the Scat Jazz Lounge, but the place turned out to be closed. Rounding the corner onto Houston Street, I was blasted by the beaming neon of the Ojos Locos sign, but that place was closed, too. I ended up getting trashed at Durty Murphy's.
Durty Murphy's was actually kind of busy, but maybe I thought that because I was drunk and it's kind of a small bar. Either way, it seemed to be a service-industry oasis, if the convos I overheard and barely remember were any indication. My friend Katy called me. She was at work at the Saucer and saw my car. Someone played a double shot of The Cranberries on the juke, but they're not enough to make me get up and leave; Katy came in during the guitar break in "Linger," and we stayed until close. She gave me a lift home, since I was too tipsy to drive. I think we made some jokes about life in 1994, and we might have bemoaned Fort Worth's half-hearted commitment to bike lanes. Or maybe that's a thought I had the next morning, gritting my teeth as I pedaled downtown. –– Steve Steward
Contact Last Call at lastcall@fwweekly.com.