WED ? 18
While the golf world mourns the death of Seve Ballesteros and buzzes about the latest injury to Tiger Woods, the Crowne Plaza Invitational at Colonial begins in earnest this week. Zach Johnson will be on hand to defend his title against a field that includes 2010 PGA Player of the Year Jim Furyk and last year's top earner Matt Kuchar. The tournament runs Wed-Sun at Colonial Country Club, 3735 Country Club Dr, FW. Tickets are $15-800. Call 817-927-4200.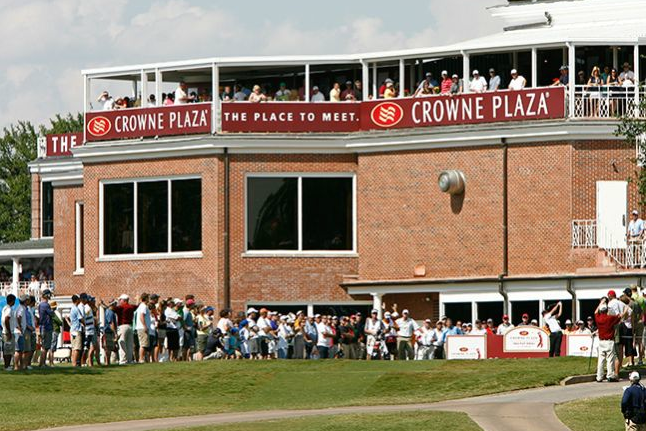 THU ▪ 19
Looks like the double-entendre detector was switched off when someone came up with the name Ballin' With the Boys. This is not a gay porn movie but rather a charity basketball game with current and former Dallas Cowboys to benefit HEB Independent School District. Tip-off is at 7:30pm at Trinity High School, 2500 N Industrial Blvd, Euless. Tickets are $10-15. Call 972-375-4164.
FRI ▪ 20
Kicking off this weekend, the inaugural Rose Marine Latino Film Festival fills a gaping void in Fort Worth's cinema scene. The shorts program includes entries by Joel Schumacher (Falling Down), Joshua Marston (Maria Full of Grace), and Fort Worth native Julio Cedillo (The Three Burials of Melquiades Estrada), plus the feature The Ministers, which stars John Leguizamo, Harvey Keitel, and Diane Venora. The festival runs Thu-Sun at Rose Marine Theatre, 1440 N Main St, FW. Tickets are $10-25. Call 817-624-8333.
SAT ▪ 21
The organizers of the art collective Piranha Bear made quite a splash half a year ago with their first show, at The Where House. (The bands and free beer certainly helped.) Now they're out to see if they can match that success with their second show, taking place this evening. In addition to music by Taylor Craig Mills, Adrian Hulet (late of oso closo), and Sam Anderson (Quaker City Night Hawks, EPIC RUINS), all-local art and craft items will be for sale. The festivities run 10am-10pm at 2510 Hemphill St, FW. Admission is free. Call 817-913-7777.
SUN ▪ 22
Fans of local film will want to check out the screening of Hold this evening at 1919 Hemphill. Frank Mosley's Arlington-filmed drama is about a young couple whose marriage is strained to the breaking point after the wife (Stephanie Rhodes) is raped by a home intruder. Screenwriter Robby Storey co-stars as the husband. The screening is at 6pm at 1919 Hemphill St, FW. Admission is free, but donations are encouraged. Call 817-920-9665.
MON ▪ 23
A stage musical set to the songs of Journey, Foreigner, Pat Benatar, REO Speedwagon, and other bands of the 1980s, Rock of Ages is already set to become a movie with Tom Cruise, but you don't have to wait for that. You can see the show now at Winspear Opera House in Dallas, starring American Idol contestant Constantine Maroulis. The show runs thru May 29 at 2403 Flora St, Dallas. Tickets are $25-150. Call 214-528-5576.
TUE ▪ 24
Born in India, Subhankar Banerjee made his reputation photographing the Arctic National Wildlife Refuge and other locations in Alaska and Siberia. However, his current show at the Amon Carter Museum, Where I Live I Hope to Know, takes in a warm-weather location, namely the area and wildlife around his home in Santa Fe. The show runs thru Aug 28 at 3501 Camp Bowie Blvd, FW. Admission is free. Call 817-738-1933.