The theme of William Campbell's grab-bag of a summer show is supposed to be subtlety, though we didn't pick the image above for that quality.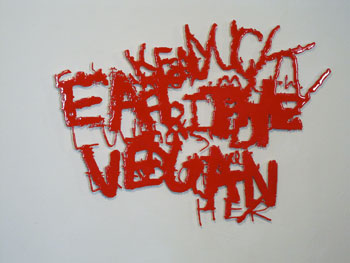 The 16 participating artists represent a wide range of styles and media, and the exhibit is up only through the weekend.
The Power of Subtle Attraction, thru Sat. William Campbell Contemporary Art, 4935 Byers Av, FW. 817-737-9566.