WED ? 17
Nathan Juran's 1962 fantasy film Jack the Giant Killer and its notoriously bad stop-motion gets the MST3K treatment with Rifftrax Live: Jack the Giant Killer. Witness Jack's sword flopping around and monsters who inspire so little fear that Jack looks like a bully trying to kill them. There's also a leprechaun in a jar, apparently. The film starts at 7pm at a movie theater near you; check Calendar for locations. Tickets are $12.50. Call 818-761-6100.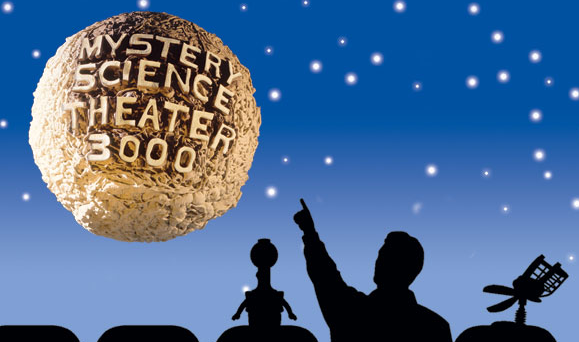 THU ▪ 18
While the debate isn't exactly raging, it is simmering along over the book and now the film versions of The Help and whether they provide inspiring stories of overcoming racism or traffic in stereotypes. (Both, we'd say.) You can join the debate at a panel discussion at The Dock Bookshop entitled Who Does The Help Help? The event starts at 7pm at 6637 Meadowbrook Dr, FW. Admission is free. Call 817-457-5700.
FRI ▪ 19
Stolen Shakespeare Guild had a huge hit two years ago with Kiss Me, Kate, so they've gone back to Cole Porter this summer with Anything Goes, a musical with a forgettable story and a splashy array of the composer's best songs, including "I Get a Kick Out of You," "You're the Top," "Let's Misbehave," and the title song. The show runs Aug 19-Sep 4 at Fort Worth Community Arts Center, 1300 Gendy St, FW. Tickets are $10-17. Call 866-811-4111.
SAT ▪ 20
David Lindsay-Abaire's Rabbit Hole recently was made into a film, and even though the film's director (John Cameron Mitchell) deliberately avoided self-consciously cinematic flourishes, the play is still quite a different experience on the stage. This is the last weekend of Runway Theatre's two-week production. The play runs thru Sun at 215 N Dooley St, Grapevine. Tickets are $12-15. Call 817-488-4842.
SUN ▪ 21
The title may sound like a strategic simulation video game, but Defend the Gulf is a documentary film about the damage that still remains to be repaired from both the BP oil spill and Hurricane Katrina to the coastal areas around the Gulf of Mexico. The film shows at 7pm at 1919 Hemphill St, FW. Donations of $3 are suggested. Call 817-920-9665.
MON ▪ 22
The Texas Rangers get a stiff late-August test when the Boston Red Sox come to town with their monster pitching rotation, the big bat of Adrian Gonzalez, and the second-base stylings of Dustin Pedroia. Will these two teams meet again in the playoffs? Stay tuned. The series runs Aug 22-25 at Rangers Ballpark in Arlington, 1901 Rd to Six Flags, Arlington. Tickets are $3-215. Call 817-273-5100.
TUE ▪ 23
Kids can use their math skills to solve mysteries at CyberChase — The Chase Is On! The exhibit at C.R. Smith Museum is based on the popular PBS kids' show. It's up only until Labor Day weekend, so you're running out of time to crack the case. The show runs thru Sep 3 at 4601 Hwy 360, FW. Admission is $2-4. Call 817-967-1560.