Like Iron Maiden and Mila Kunis, there are lots of good things to say about sandwiches, but they're not always the best fit for every situation. Maiden tends to bomb at parties with chicks, Kunis was miscast in Book of Eli, and, in my opinion, no amount of bacon can make a turkey sandwich a good companion to getting drunk. Or so I thought prior to getting one at Finn MacCool's.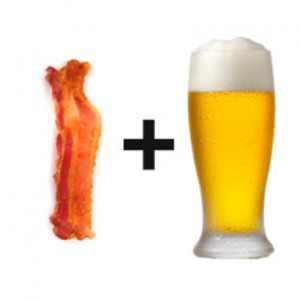 Last year I mentioned that Finn's was adding sandwiches; it's taken a while, but I finally bellied up a couple Friday nights ago and ordered one. These days, I try to be responsible and get some food in my stomach before I get to boozing, but on that particular evening, I'd had little more than some old Ritz crackers before I ambled into the friendly Hospital District joint. Luckily, Finn's was still serving food. (The kitchen closes around 11 p.m.) I ordered a Bud, a shot of Jack, and, as I quickly discovered, a rather badass turkey sandwich.
Now granted, in the time between ordering and eating, I had a couple more shots, so if I'm confusing this sandwich with something else, I apologize. My notes are pretty illegible, but I think the sammy came piled with bacon and slathered in chipotle mayo. If you pardon the pun, my beef with mixing turkey sandwiches and drankin' stems from my immeasurable fear of nausea — I often get a little nauseated from eating deli turkey, anyway, but trying to use sliced super-bird to sop up the alcohol in my stomach just makes things worse.
Not so at Finn's, however. For whatever reason (the bacon maybe?), Finn's turkey sandwich totally hit the spot, and when I hit a figurative (and, apparently, literal) wall five hours later, all I did was fall asleep on the couch rather than beside the toilet. Having test-driven Finn MacCool's turkey sandwich, I give it top marks. And it's probably even better when you're, you know, sober. ––Steve Steward
The Nitty Gritty Gravel Road
I think most people know the relationship between opinions and assholes, so I feel comfortable mentioning that I just can't get into Rahr's Gravel Road. My opinion is not popular: Every time I mention it, people say I'm crazy. Seems like everyone but me digs the brew. Personally, I think it tastes like a headache — I get that it's supposed to be strong, but it's a little too bitter for my palate. If I had to recommend recent Rahr & Sons Brewing Company brews, I would happily crow about the Fort Worth brewery's Summertime Wheat, Texas Red, and, of course, Iron Thistle. In fact, Iron Thistle is just about the only thing I look forward to in January. Still, if you like German altbiers, give Gravel Road a try. I've noticed that it's flowing out of taps all over town.
In other beer news, Eastside punker mainstay Ozzie Rabbit Lounge has Full Sail's new Session Lager, made from a pre-Prohibition recipe and packaged in a pre-Prohibition bottle. And while I'm at it, the last time I was there, Ozzie's had just added Buried Hatchet, the stout from Houston's Conroe's Southern Star that I sampled at Wired Willy's a few weeks ago. While I'm not a fan of a lot of other things that come from Greater Houston (humidity, mosquitoes, people who think Houston is awesome), Southern Star makes some pretty tasty brews, and I'm all for supporting independent upstarts, even if they come from places I mostly hate. –– S.S.
Barcadia Opening
I think it's bullshit when a bar advertises arcade games when they really just have a busted Big Buck Hunter and dusty Silver Strike Bowling. To me, "arcade" means Galaga, Joust, and the only lady to make a red bow foxy, Ms. Pac-Man. You can imagine, then, my anticipation for Barcadia, coming to 816 Matisse St. in So7 near Love Shack So7. Boasting skee-ball, giant Jenga, and presumably the best arcade cabinets from yesteryear, Barcadia is holding a soft opening on Thursday at 4 p.m. Skip the Laundromat this week and take your quarters to So7. –– S.S.
Contact Last Call at lastcall@fwweekly.com.
Finn MacCool's
1700 8th Av, FW. 817-923-2121.
Ozzie Rabbit Lodge
6463 E Lancaster Av, FW. 817-446-9010.