When Chow, Ma left the country, she charged me with the task of keeping her Chow, Puppy full of Puppy Chow. I am a dog person, but this is a lot more dog than I'm accustomed to. The 80-pound Doberman doesn't understand that she's not a Shih Tzu. Walking her is like trying to lasso a tornado. At least my stint at Ma's is giving me another opportunity to get out and explore Arlington, a culinary scene I'm growing quite fond of.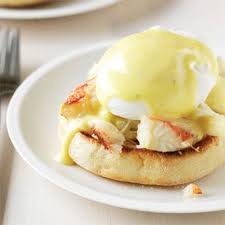 An Arlington friend who knows my penchant for off-the-beaten-path Mexican restaurants recommended Los Jarros (408 W. Randol Mill Rd.). Randol Mill isn't exactly off the beaten path, but the joint had all the trappings of a restaurant I'd likely enjoy: a small, free-standing building with specials written on the window in chalk paint, Tejano music blaring overhead, and a staff whose English is shaky at best.
The sauce on the appetizer portion of the shrimp cocktail ($4.95) tasted like a combination of Big Red soda and Mrs. Butterworth's pancake syrup. The shrimp themselves tasted fresh, but were drowned out by the sweet sauce. On the server's recommendation, we ordered the chile con queso ($2.95), which was competently bland. The chile relleno with chicken ($7.25) was soggy and buried underneath layers of white and yellow cheese. The tacos de pastor ($1.45 a la carte), however, were a revelation. It was greasy-spicy-good comfort Mexican food. Next time I go, I'm sticking with the tacos.
Another friend recommended Division Street Diner (1800 W. Division St.) for breakfast and lunch. The place had that familiar Arlington restaurant esthetic: small, boxy building with windows covered in chalk paint. Inside, the décor was very homey, albeit somewhat sparse. Glutton that I am, I went on Sunday to check out the buffet. If you want only breakfast items ($7.50), all of those are on one side of the line; the whole both-sides shebang will cost you $10.
I started with breakfast, filling my buckling plate with eggs Benedict, sausage, bacon, and pancakes. Then, having sprung for the $10 version, I also grabbed a piece of fried chicken from the lunch side, just because I could. By the time I took a bite of it, the chicken was dripping with syrup from the pancakes, and hollandaise-soaked egg yolk from the eggs. The sum of the parts was brilliant. The individual highlights were the light, fluffy pancakes, which I completely drowned in whipped cream, strawberries, and syrup; and the eggs Benedict, which featured a perfectly over-easy egg on a thick piece of salty sliced ham, served with a creamy hollandaise.
After a few sips of coffee, I went back to the line for lunch (this food critic job is grueling). This time, I was overmatched. The prime rib au jus was tender and rubbed down with peppercorn, sage, and other spices. The portion was enormous, and especially daunting considering it headlined my second meal within an hour. The carrots-and-peas medley blended well with the pillowy, made-from-scratch mashed potatoes. The lightly-battered fried okra was crisp, moist, and squash-like.
The service was just as memorable as the food. My server practically took me by the hand and gave me a tour of the place. She was warm, motherly, and above all else, quick with the coffee refill. The place was full of regulars, a couple of whom stared at me as though I was walking through a playground with no clothes on — maybe I'd picked up some wolfish eating habits from Ma's dog. Woof.
Contact Chow, Baby at chowbaby@fwweekly.com.