WED ▪ 19
REAL School Gardens is a local movement encouraging North Texas elementary-school students to learn about our world through tending community gardens. You can learn about this organization (and get some free food) at Tacos on the Patio, which also features a raffle and silent auction. The event is at 5pm at Blue Mesa Grill, 1600 S University Dr, FW. Admission is free. Call 817-332-6372.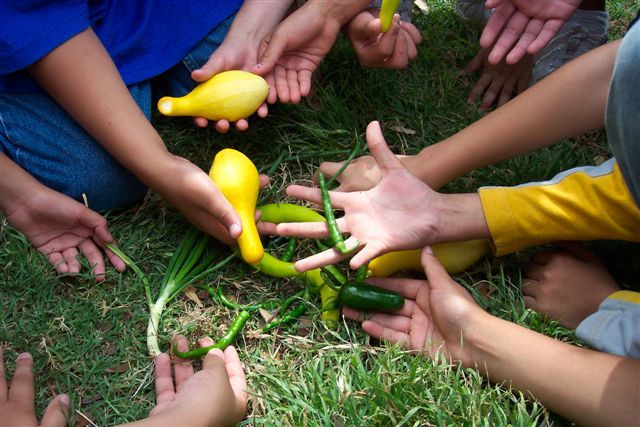 THU ▪ 20
Writing poetry would seem to be the furthest thing from writing a legal brief or a judicial decision, and yet three accredited lawyers (Kirk Pittard, Stephen Sanders, and Judge Barbara Rollins) will be on hand to read their own poetry at a presentation this evening called Strangers to Us All: Lawyers and Poetry. The event is at 7pm at Benbrook Public Library, 1065 Mercedes Av, Benbrook. Admission is free. Call 817-249-6632.
FRI ▪ 21
"I won the battle the wrong way while our worthy Russian generals were losing it the right way," says a character in George Bernard Shaw's Arms and the Man. This 1896 satire of military heroism and civilian attitudes toward it begins Stage West's new season, and it's a chance for the troupe to exercise itself on Shaw's snappy yet intellectually rigorous brand of comedy. The play runs Oct 20-Nov 27 at 821 W Vickery St, FW. Tickets are $15-30. Call 817-784-9378.
SAT ▪ 22
It's back, Rangers fans! The World Series returns to the Ballpark after a long, tortuous absence of 12 months. (That sound you just heard was every Cubs fan kicking something.) This year the Rangers will face Albert Pujols and the St. Louis Cardinals, with Games 3, 4, and 5 (if necessary) in Arlington and a championship on the line. The games run Sat-Mon at 1200 Ballpark Way, Arlington. Tickets are $95-750. Call 817-273-5100.
SUN ▪ 23
What's better than beer paired with bratwurst and potato salad? How about the chance to vote on which of three projects will most benefit needy children? That's the gimmick at Fort Worth Dish Out, an event that lets attendees hear charitable presentations by three philanthropic efforts and choose which one should receive the lion's share of the proceeds. The event starts at 5:30pm at Rahr & Sons Brewing Company, 701 Galveston Av, FW. Tickets are $20. Call 817-810-9266.
MON ▪ 24
Jason Neulander's The Intergalactic Nemesis started life as a piece of radio theater and is now termed a "live-action graphic novel." Whatever it is, it's a well-received send-up of old-time science fiction with live performances accompanied by images projected on the back wall. Three actors, a Foley artist, and a keyboardist perform this yarn about an intrepid girl reporter helping foil an alien invasion of Earth. The performance is at 7:30pm at Bass Performance Hall, 555 Commerce St, FW. Tickets are $22-55. Call 817-212-4280.
TUE ▪ 25
The Modern Art Museum's Tuesday evening lecture series continues with art critic and Claremont University Professor David Pagel discussing Richard Diebenkorn's relationship with the West Coast in a lecture entitled Getting It Wrong in Just the Right Way. The talk is at 7pm at 3200 Darnell St, FW. Admission is free. Call 817-738-9215.