WED ▪ 30
It isn't every day that an ex-head of state visits Fort Worth, but today former Mexican president Vicente Fox gives an address at TCU to kick off a series of speeches (named after himself) intended to draw more world leaders to our city in the coming months to discuss the issues that we all face. The speech is at 1:30pm at Brown-Lupton University Ballroom, 2901 Stadium Dr, FW. Admission is free. Call 817-257-7808.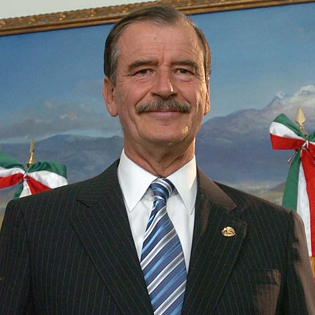 THU ▪ 1
A stage adaptation of It's a Wonderful Life? It's hard to imagine any actor equaling Jimmy Stewart's performance in Frank Capra's film, but William Kledas will give that a try in Theatre Arlington's new production. His castmates will also have a chance to shine, playing both their characters in Bedford Falls and the meaner versions of them in Pottersville. The show runs Dec 1-18 at 305 W Main St, Arlington. Tickets are $12-17. Call 817-275-7661.
FRI ▪ 2
UNT's concert for its student choreographers, Fractured Light, includes such entries as Jessica Holt's take on the Robin Hood story called Feeding the Poor and Yuki Ozawa's UTAKATA, a dance work evoked by the Japanese choreographer's experiences in America. The concert runs Fri-Sun at the Radio Television and Performing Arts Bldg, 1179 Union Cir, Denton. Tickets are $5. Call 940-565-2428.
SAT ▪ 3
The Toast of the Town benefit at the Renaissance Worthington is an Arts Council of Fort Worth fund-raiser that features a performance by Broadway singer Teri Bibb. If you're balking at the gala's price tag but still want to donate to the arts, you can attend the lower-priced version of the event that takes place afterward and is geared toward younger patrons. With the economy in its current state, that might be a nice idea. The gala starts at 6pm at 200 Main St, FW. Tickets are $350 for the gala, $75 for the younger patrons' event. Call 817-298-0307.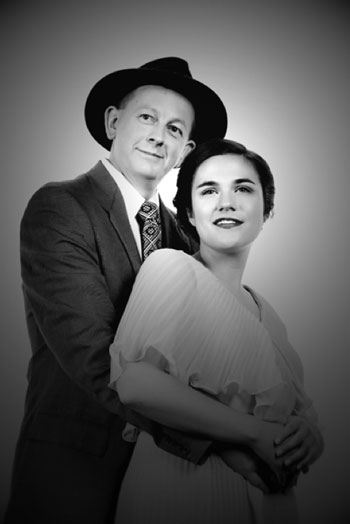 SUN ▪ 4
Kitchen Dog Theatre's production of Quiara Alegra Hudes' 26 Miles is still running in Dallas, but you don't have to go all the way there to see it. Rose Marine Theatre is launching its own production of this new play about a Cuban-American woman who essentially kidnaps her ailing teenage daughter and takes her on a road trip. The play runs Dec 2-18 at 1440 N Main St, FW. Tickets are $15-25. Call 817-624-8333.
MON ▪ 5
Amphibian Productions' series of staged readings is usually for new works, but this evening the troupe presents Treats, a Christopher Hampton play that debuted way back in 1975, though it was updated a few years ago. The play is about a woman who remains in an emotionally abusive relationship despite multiple chances to leave. The reading is at 7pm at the Modern Art Museum of Fort Worth, 3200 Darnell St, FW. Tickets are $5-15. Call 817-923-3012.
TUE ▪ 6
The Fort Worth Museum of Science and History's PUBlic Knowledge series ends its 2011 season with a presentation on Christmas gifts, appropriately enough. The Greener Good owner Liz Johnston will show you how to make your Christmas shopping more environmentally friendly. The talk is at 7pm at M Lounge, 825 Foch St, FW. Admission is free. Call 817-255-9300.