The news came Monday that the pinching principal of Dunbar High School, Doug Williams, won't be finishing out the year at the school he's led for the past four years. "We are going to reassign Mr. Williams to another position," Fort Worth schools interim superintendent Walter Dansby said. "I can't tell you where," he said, but the post will be administrative.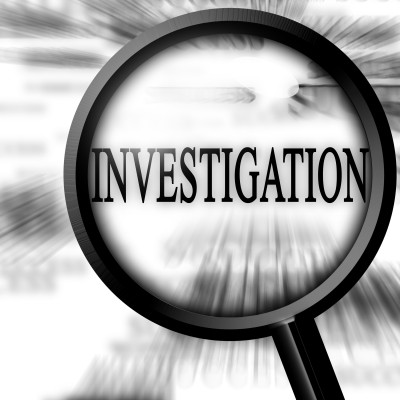 With that brief announcement, the case of Williams, suspended with pay two weeks ago while the district investigated his admission that he had pinched certain athletes' nipples as a "disciplinary method" and took posed pictures of shirtless male athletes, seemed to be coming to an end.
Or maybe not.
District spokesman Clint Bond told Fox4News on Dec. 19 that state Child Protective Services would not be involved in the case. District communications head Barbara Griffith also wrote in an e-mail to Fort Worth Weekly that Fort Worth Police spokesman Sgt. Pedro Criado reported that CPS had been contacted by police and found no merit to the allegations. Criado however, denied making such a statement "on behalf of another agency."
And Julie Moody, spokeswoman for CPS in Austin, told the Weekly on Monday that CPS is actively involved in the Williams case.
"There is an ongoing investigation" by the agency into the allegations on behalf of the district, she said. When the investigation is complete, Moody said, CPS will turn over its findings to the district for further disciplinary action. She said the district's options include filing criminal charges with local law enforcement agencies if the findings warrant it. Moody would not say just when CPS was informed of the allegations, citing privacy concerns.
Bond acknowledged on Tuesday that CPS has been investigating. He said the agency's inquiry has been "approved for closure," but that due to the holidays, notice of the closure of the case had not been sent.
Schools trustee Ann Sutherland wrote on the Weekly's web site that further personnel actions, such as termination or a reduction in pay, must await the results of the CPS investigation.
Dunbar supporter and long-time community activist Ernest Mackey, who was first alerted to the pinching incidents by a school employee, welcomed the news, with reservations. "It is in the best interests of the kids that he will be gone from Dunbar," Mackey said, "But Mr. Williams must be reassigned to a position where he will never be in contact with children. … The best thing he can do now is resign."
Others pointed to a possible double standard. "Why was Joe Palazzolo fired after being charged with simply touching the shoulder of a girl at a prom who wouldn't leave with her drunk date, and this guy, who has admitted to pinching these young men's nipples, a clear violation of district policy and the law, was not?" asked the Rev. Kyev Tatum, a civil rights activist and mentor in the district.
Williams did not return calls from the Weekly seeking comment.