For two years, the school district's anti-bullying program, called It's Not Okay, has been building a coalition of students and teachers, said Kathryn Everest, the school district's director of guidance and counseling.
Contrary to what Herrera and other gay leaders might think, the district is working hard and with significant success to curb bullying of the district's gays and lesbians, she said.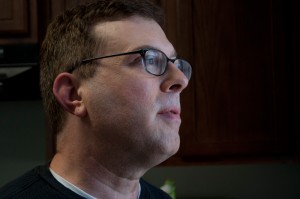 "On some campuses, it hasn't been addressed. On others, it has. We have a wide range of human beings in this district," she said. "The district is making great strides."
The It's Not Okay program, partially based on input from student groups, is the best example of that, Everest said.
There are buttons, lanyards, wristbands, and refrigerator magnets with the It's Not Okay (INOK) message; student-designed posters about varying forms of bullying and disrespect; and "pledge cards" that teachers and parents can sign to show their commitment to protecting all students from abuse.
In the fall, the district will provide a 13-minute training DVD to elementary school teachers that features 6- to 12-year-olds talking about their gay and lesbian parents. Everest is also trying to find money to purchase Safe Space Kits, which educate teachers on ways to make their classrooms safe environments for LGBT students.
Once again, funding is an issue, and though she hears lots of criticism, Everest said, she doesn't hear anybody offering alternatives.
"If there's a problem at your campus, come to me with solutions," she said. "I need resources, and they cost money. Help me with that."
Currently, the  INOK  program doesn't specifically address LGBT students, Nelson said, only bullying in general. School policy says they're protected, but the anti-bullying program barely mentions the existence of LGBT kids. It's assumed that students and their teachers understand everyone who is protected under the program's umbrella, Nelson said.
"If you're going to have an anti-bullying policy, you have to be able to say LGBT kids have a right to be respected," Nelson said. "We have been reluctant in many school districts to mention the term LGBT."
Still, he remains confident that the Fort Worth district will follow through.
"I would be shocked if we didn't see it," he said.
In their letter asking to be allowed to make announcements, members of the Western Hills gay-straight alliance criticized the INOK program.
[pullquote_left][pullquote_right]"What causes students to attempt suicide is the sense that they are alone. It's our responsibility to tell our kids they're not alone," Vann said. [/pullquote_right][/pullquote_left]"It's disappointing to know that there are programs like It's Not Okay and other new rules that are written supposedly to protect us, but, like the dress code, no one really follows or enforces it," the students wrote.
So far at least, the district's unwillingness to engage teachers and students in an unambiguous conversation about their gay and lesbian peers is why gay-related slurs continue to be tolerated, said Karin Grassl-Petersen, a Fort Worth second-grade teacher.
The only thing that will stop that behavior is the training of teachers, said Robert McGarry, director of education for the Gay, Lesbian and Straight Education Network, a national organization focused on creating safe schools for students.
"Teachers need to know: What is bullying, based on these characteristics? And how do I actually intervene in those moments?" McGarry said. "Those tend to be challenging moments for educating, and they really do need some specific guidance about what the expectation is."
Over the last few years,  administrators like Everest have been working closely with the city's gay community to craft policies that curb bullying of LGBT students. That's happened mostly in conjunction with Fairness Fort Worth. The city council, presented with 20 policy recommendations for improving conditions, pleasantly surprised the gay community by approving 19 of the changes.
The district is poised to walk the same path, Everest said — though it may be a bumpy one.
On Feb. 3, student support service staffers from across the district, including counselors, were asked to attend two training sessions on LGBT issues. Overall, Everest said, the training went well, though she acknowledged that several staffers walked out and later said they were offended when one of the presenters compared the gay rights movement to the 1960s civil rights movement.
Several complained to Everest after the meeting, and she said she tried to explain to them that regardless of what they believe, it's not acceptable to show disrespect.
"I think everybody came around," she said.
Many district administrators don't share Everest's enthusiasm and probably identify with the staffers who walked out, said Marvin Vann, a Fort Worth teacher and gay activist. He said gay students have confided in him about counselors who didn't inform them about LGBT support groups, despite the students' obvious state of isolation.
"What causes students to attempt suicide is the sense that they are alone. It's our responsibility to tell our kids they're not alone," Vann said. "I don't think our counselors can do that."
Actually, most of them can and will,  Everest said.
She trains her counselors to put LGBT students in contact with campus support groups to help them through whatever difficulties they are experiencing at school or at home, she said. "I resent being broad-brush-stroked. At most campuses, counselors would put them in touch with the LGBT community."
But Everest is only one of several staff members and administrators involved in implementing the district's anti-bullying policies. Danna Diaz, director of student engagement, declined to comment. Assistant Superintendent Sylvia Reyna, who is involved in the implementation of the district's anti-bullying policies, did not return phone calls.
When asked about Vann's claim that some counselors haven't adequately helped gay students seeking help, Everest choked back tears and implied that some staffers' religious beliefs about homosexuality could be partially responsible for perceived problems.
She said it's "appalling" when any adult isn't willing to help a child.
"My heart would break to think that I don't have staff that could help these kids," she said. "Whether I agree spiritually or not about what a person's spiritual destiny is … what I do know is that my God did not teach prejudice. I can't even understand how a person of a faith … is judgmental, because that's exactly what the teachings are about — not being judgmental."
 ********