Former TV news reporters from the equivalent of the Palaeozaic era of  local journalism are returning to a small screen near you.
Expect to see lots of jowls, dyed hair, and mortuary makeup –and maybe even a fresh and interesting approach to news coverage.
Anyone who grew up in North Texas will recognize some of these blasts from the past — Tracy Rowlett, Troy Dungan, Midge Hill, Phyllis Watson, Jeff Brady, Gary Cogill, John Criswell, Debbie Denmon, Jolene DeVito, Suzie Humphreys, Iola Johnson, Scott Murray, and Robert Riggs. Collectively they logged over 197 billion hours of airtime, or pretty close.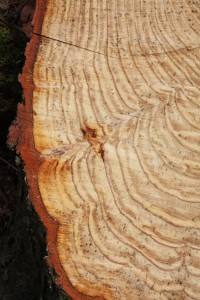 They'll all be getting face time on KTXD-TV's new morning show The Texas Daily.
"We won't be covering the everyday murder or house fire," Texas Daily managing editor Stuart Boslow said. "We are going to be covering smart news that affects our audience. And who better to deliver that news than the people you know and trust? The people who have been giving you that news over the last three decades."
The show is aimed at Baby Boomers over age 40 and will cover local news and add commentary from the veteran journos, who will say what they "really think about what's happening in our region," a press release says.
That sounds interesting, as long as the reporters shuck the typical superficial TV blather and really go rogue.
We'll see.
"It's going to be something that nobody's done before," Dungan said.  "And that's hard to say in this world — never been done before."
The show debuts Oct. 1 and will air five days a week from 8 to 9 a.m. Viewers can tune into KTXD-TV on channel 47 on Dish Network, DIRECTV and AT&T; channels 24 and 428 on Time Warner; channel 18 on Verizon; channel 249 on Comcast Xfinity; and channel 22 on Charter Communications.