Local Music Show of Last 12 Months
Readers' choice: Quaker City Night Hawks at Magnolia Motor Lounge
Critic's choice: Lola's Saloon, June 21, with FTW, Southern Train Gypsy, Stone Machine Electric, and Black on High
There were tons of great shows this year, especially Fungi Girls at Doc's Records & Vintage, Stella Rose's tribute to Nirvana at Lola's, Burning Hotels at Friday on the Green, and, of course, our 48-local-band 10th Annual Fort Worth Weekly Music Awards Festival. But in terms of sheer chutzpah –– and volume –– nothing topped this Music Awards Heavy Metal Showcase: The crowd was thick and active, the beer was cold, and the bands were clean-sounding, spot-on, and loud.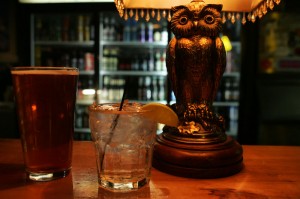 Club DJ
Critic's choice: DJ Databass
From Kid Rock for bikers to James Brown for break-dancing B-boys, DJ Databass takes special pride in spinning the right jams for the right audience. When he's not playing birthdays, weddings, or other celebrations, Databass spins with the Fort Worth fusion ensemble Gunga Galunga and does his own thing three nights a week: Tuesdays at The Grotto with (Gunga Galunga drummer) DJ Lucas White, Thursdays at The Where House, and Saturdays at The Basement Bar.
Recording Studio
Critic's choice: Dreamy Soundz
The wife-and-husband team of Jennifer and Robby Rux (Year of the Bear) have opened this analog-only recording studio in their Fairmount home to indulge a passion for recording live music to eight-track tape and then mixing and mastering it for vinyl. Dreamy Soundz has proven to be more than just a hipster retro whim, however, attracting the likes of Fungi Girls, The Longshots, Solo Sol, and Savu Savu. Query dreamysoundz@gmail.com.
Jukebox
Critic's choice: The Boiled Owl Tavern
Not a single local band? Guilty. No deep cuts from the works of popular artists? True. But after every grievance, legitimate or specious, has aired, the Owl's juke still stands feathery head and shoulders above the rest. Nowhere else in town are you going to be able to spin Elvis Costello, The Vines, The V.U., TV on the Radio, and Iron Maiden all in one sitting. End of discussion.
Bar Snacks
Readers' choice: Magnolia Motor Lounge
Critic's choice: The Tower, 500 Throckmorton St, FW
Maybe we always had gastropubs in Fort Worth. Maybe we always had bars that made an effort to give its customers excellent food. Maybe this chic downtown condo bar (and self-styled speakeasy) that opened this past summer is just the first establishment to call itself by the name "gastropub." Whatever. All we know is, the crab cakes here are awesome, and the spinach and artichoke dip is really good too. Now let's get a tapas bar around here.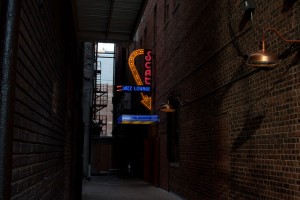 DIY Venue
Critic's choice: 1919 Hemphill, 1919 Hemphill St, FW
It seems a little miraculous, but the Near Southside all-ages music club and DIY venue is celebrating its 10th anniversary this year. Most businesses that sell liquor and cigarettes don't reach that milestone, let alone organizations that have a clear-cut strategy for growth, development, and community involvement. 1919's all-volunteer, civic-minded staff has been flying by the seat of its collective pants the whole time, sticking religiously to its grassroots, make-it-up-as-we-go-along ethos.
BYOB Venue
Readers' choice: Nonna Tata, 1400 W Magnolia Av, FW
Critic's choice: The Where House, 2510 Hemphill St, FW
Specializing in hosting performances by some of the best underground indie-rockers in town (and beyond), this Near Southside DIY venue remains BYOB. Somehow. Magically. So grab a sixer (or more) of your favorite brew and swing by some weekend for a killer show or on a Wednesday for a regular Hump Day Party.
Place to Get Sidetracked
Critic's choice: Scat Jazz Lounge, 111 W 4th St, FW
You may say you're going in for "just a drink," but after the slow elevator ride down, the doors open to a truly swanky nightclub, and, well, you're there all night. The premier venue for live jazz in North Texas, the Scat does what any good jazz club should: make you feel cooler than you actually are. Saying goodbye is the hardest thing to do.
Place to Have a Conversation
Critic's choice: Zio Carlo Magnolia Brewpub
This elegant yet comfortable Near Southside haunt wasn't exactly filled to the gills even before its owner had a Facebook meltdown. Why? The place is awesome, specializing in delicious microbrews and exceptional Italian cuisine. Our bet: Zio Carlo is trying too hard to be everything to everybody. For a spot for a nice, quiet convo or a romantic rendezvous, look no further than Zio Carlo –– for as long as it's around.
Place to Time-Travel Without Going Anywhere
Critic's choice: Tanstaafl Pub, 409 N Bowen Rd, Arl
A young couple –– some folks called 'em "hippies" back then –– opened this little gem in 1976 as a place to shoot pool, throw darts, drink beer, and jam on the jukebox. Longhairs felt comfortable there. So did rednecks. Local songwriters played onstage on weekends and unplugged on weekdays. All these years later, the bar remains in the same family, many old regulars still hang out (some with a lot less hair), and homegrown talent is still welcome. A new generation of young revelers has breathed some freshness into this joint over the past couple of years but without changing the original vibe.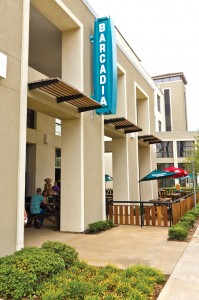 Seat for People-Watching
Critic's choice: Capital Bar's upstairs patio, 3017 Morton St, FW
When the music is cranking on the open-air stage in The Backyard venue, there's no better place to be than on one of the comfortable couches on the upstairs patio. Relax, listen, sip on something refreshing, and watch all the action going on down below. On a quiet night, you can check out the street scene for blocks around. It's not Paris, but half of Fort Worth, at least, seems to wander by eventually.
Place to Meet Someone of Same Sex
Readers' choice: Rainbow Lounge
Critic's choice: Annual Tarrant County Gay Pride Parade
Though Fort Worth has a small circuit of gay bars, LGBT residents tend to live all over the city rather than in a particular neighborhood. This can make meeting new people difficult. But since last year, when the event was moved from its South Jennings route to the heart of downtown, Cowtown's gay parade has been a centrally located, much-publicized event where people from every area can mix and mingle with pride.
Place to Meet Someone of Opposite Sex
Readers' choice: The Pour House, 2725 W 7th St, FW
Critic's choice: The Flying Saucer Draught Emporium
For years, The Flying Saucer and 8.0 Restaurant & Bar were known as great places to start a conversation with potential heart-throbs. In a way, they are now the same place. The Saucer recently moved from its popular location in the historical Land Title Block building downtown to the nearby space where Eight-O brought together Lord knows how many couples during almost two decades. So for all the singles out there, the Saucer didn't start the fire, but it will carry the torch forward.
Place to Eavesdrop
Critic's choice: BJ's Restaurant & Brewhouse, 4720 S Hulen St, FW
The South Hulen location of this chain best known for brewing its own foamy alcoholic beverages is basically one hangar-like room that amplifies the voices of the boisterous crowds. As a somewhat less chain-y suburban hangout, BJ's attracts a mix of families and young professionals, resulting in convos that are always a bit different and sometimes a little dangerous. Recently overhead: a tween boy requesting the definition of "bondage" from his father after overhearing the word from a nearby barstool. Um. Eee-yeah.
Place to Break Up
Critic's choice: Lola's Saloon, 2736 W 6th St, FW
The back patio at the best indie-music venue in the 817 is a comfy, spacious, and underutilized gem, perfect for a come-to-Jesus talk with your future ex. The call of the music –– and freedom –– inside will inspire you to make your points more quickly and concisely.
Place to Take a First Date
Readers' choice: Capital Bar
Critic's choice: Four Day Weekend Theater, 312 Houston St, FW
Four Day Weekend's improv comedy show is the perfect cure for first-date jitters and awkward silences. No matter how boring your date is, you will share many guffaws, and afterward you'll have something to talk about. Maybe over drinks.
Place to Day-Drink
Critic's choice: Magnolia Motor Lounge
With its covered outdoor patio that benefits from the shade cast by Capital Bar next door, Magnolia Motor Lounge is tough to beat for alcohol-infused afternoon hijinks, especially on a day like Easter, Opening Day, or Wednesday, when you tell your boss you have an "off-site meeting." With a great selection of beers, good grub, and the ever-popular High Life drafts served in mason jars, Magnolia is just about as fun when the sun's out as when night falls and the music is loud. And the waitstaffers are as friendly as they are hot.
Place to Start Your Evening
Critic's choice: Brownstone, 840 Currie St, FW
Mellow atmosphere and good food make the Brownstone a perfect place to meet up with your friends before the heavy partying gets started, and, crucially, the other entertainment options along the West 7th corridor become easily accessible. Even though this place is upscale, you won't feel out of place if you're wearing a t-shirt and jeans. You might just want to stay here until closing time.
Place to Shoot Pool
Critic's choice: Rusty's Billiards, 7703 Camp Bowie Blvd West, FW; 3151 S Cooper St, Arl
Featuring top-flight Brunswick Gold Crown tables, Dufferin house cues, and two weekly tournaments, this perennial winner is still racking up awards. Both locations also offer great prices on draft beer and additional bar games for the cue-stroking challenged.
Place to Drink Alone
Critic's choice: The Chat Room Pub, 1263 W Magnolia Av, FW
Want to stare intensely into your beer while contemplating the cosmos in peace? The Chat is your place. Not that the regulars and bartenders aren't friendly, but the vintage Near Southside haunt gets its share of cool (disaffected?) customers, who know and respect a lone wolf when they see one. Plus, if you're stumped by the Schwarzschild radius in relation to stellar parallax, the Chat's bank of computers is always available for your Googling pleasure.
Place to Have a Nightcap
Critic's choice: V.I.P. Lounge, 3237 White Settlement Rd, FW
Unlike a lot of other "dive bars" that have been around seemingly forever, the V.I.P. has gone relatively unmolested by hipsters on their ceaseless hunt for cheap beer and a complete lack of pretension. "Vip's," as it's lovingly known — the sign out front reads "Vip's" — is peopled by middle-aged blue-collar types (mostly male) and crack middle-aged bartenders (mostly female), everyone enjoying the music from the old-fashioned jukebox (mostly C&W). On your way home from work, a show, or a night out on the town, Vip's makes for a perfect pit-stop, a little oasis of easygoing rural life in the heart of the city.
Place to Nurse a Hangover
Readers' choice: The Pour House
Critic's choice: Paris Coffee Shop, 704 W Magnolia Av, FW
We were leaning toward Jamba Juice, just because we love smoothies, but then we remembered the bottomless cups of joe and the eggs and pork chops with red-eye gravy at Paris Coffee Shop. The only drawback is that the Paris is closed on Sundays.