Guinness World Records was at the State Fair of Texas yesterday to witness a high-water mark in this state's grand history of culinary exquisiteness — the largest chili pie ever.
It took 1,325 pounds of Fritos, cheese, and thick, steaming, greasy chili to set the world record.
Afterward, thousands of fair visitors waddled up to the trough and stuffed their pie holes with all that methane-generating goodness, washing it down with cokes and beers.
Multiply the collective gaseous emissions of those people by a thousand, and you come close to matching the odor emanating a few miles west at Cowboys Stadium in Arlington.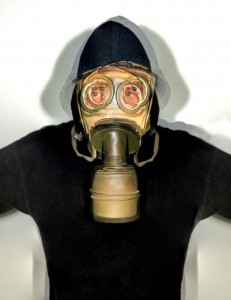 This story on the Chicago Bears website justifiably uses words like "hammer," "pound," "dominated," and "rout" to describe their thrashing of the Dallas Cowboys on Monday Night Football.
It wasn't all doom and gloom. The Cowboys were down 10-0 late in the second quarter, and Tony Romo drove the team for a touchdown just before halftime. I expected them to storm out of the locker room and control the second half.
Instead, bad bounces kept coming. Meltdowns ensued, especially by Romo and the maddeningly unreliable Dez Bryant.
On the bright side, tight end Jason Witten is back, catching everything thrown his way. Penalties were down. And while DeMarco Murray had an uncharacteristic fumble and didn't gain a huge amount of yardage, he ran as hard as I've seen anybody since Marion "The Barbarian" Barber in his prime.
This bodes well for the rest of the season. Don't panic yet. Have faith ye of little.