"We always had a special relationship because she was so proud of her My Lai story, and I was too," Lane said. "It was a delicate issue, and she handled it just right."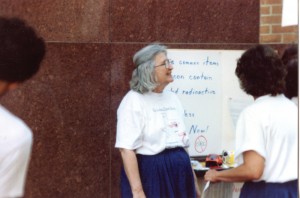 With the Globe clipping in her portfolio, she began penning op-ed pieces for the Fort Worth Press and Fort Worth Star-Telegram. By 1974, when construction began on the Comanche Peak Nuclear Power Plant in Glen Rose, she was ready for a new fight, one that would continue for the next three decades.
"Her activism on Comanche Peak made [the plant] safer than it ever would have been," Mabe said.
Lane became a Fort Worth City Council member in 1993, and Brink joined the Weekly staff three years later. Their mutual respect remained even when they butted heads over issues.
"I aligned with her on a lot of things while I was on the city council and got misaligned with her on a lot of other things, but she was a good reporter," he said. "Her problems with me every once in a while were because she was so damn opinionated and so was I."
City officials cringed when they heard Brink was on the phone seeking an interview, he recalled.
"The Weekly wasn't always everybody's favorite," Lane said. "And when the phone call came from Betty Brink, people got excited –– it was 'Oh shit, I wonder what she's found out.' She believed if you were an elected official you had to tell her what she wanted to know."
Eddie Griffin, a longtime leader in Fort Worth's African-American community, respected Brink and her advocacy for minority neighborhoods. But they clashed as well.
"We fought about the schools," he said. "She did not like [former superintendent] Melody Johnson, and I loved Melody."
Johnson resigned last year, perhaps in part due to Brink's intense scrutiny and willingness to expose the school board's infighting.
"But that's what reporters do," he said. "Betty was a great person."
Brink's eagerness to slay every Goliath made for gripping stories, which pleased her editors and publishers. But she flung stones just as fiercely inside the newsroom. She clashed with Star-Telegram editors when she felt her stories were being quashed or watered down.
She found a better fit at the upstart Weekly but still took swings at her bosses.
She screamed at a corporate official for New Times Media after the company purchased the paper from Camuto in 2000. New Times owned a chain of alternative weeklies, including the Dallas Observer.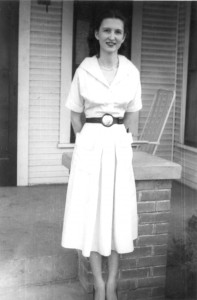 Less than a year later, in the midst of a recession, things were looking grim, and Weekly staffers knew bad news was coming. New Times executives arrived at the newspaper one morning and started calling people one by one into Forsyth's office. When the staffers walked back out, they'd been laid off. Everyone on the small staff waited to see who would be next.
Brink was fuming. She tried to rally the staff into an organized revolt. Strength in numbers, she said, eager to form a spontaneous labor union. She volunteered to give up some of her pay if it meant saving jobs. But her co-workers sat with heads down, content to await their fates.
Brink grew quiet until one of the suits stepped out of the conference room to call another name. Then Brink gave him a spirited tongue-lashing. You should be ashamed of yourself — you're handling this horribly, have some humanity, she yelled.
Despite her insurrection, she kept her job.
A year later, New Times sold the paper to current publisher Lee Newquist. He too would feel Brink's wrath. The paper hired Pulitzer Prize-winning journalist Dan Malone in 2002, and Brink resented that he was getting paid more than her.
"We do the same job, so we should be paid the same," she said.
She accused Newquist of discrimination and demanded equal pay. Newquist didn't bite. So Brink showed up at the office one day with an attorney and threatened to sue the paper. Newquist held firm. Brink's lawsuit created a stir among journalists across the Metroplex, and the Star-Telegram, Observer, and other media wrote about her legal fight.
The case went to mediation, and Brink and Newquist eventually came to an agreement.
A few years ago, health concerns led her to cut back her work hours and then to return to freelance status. But she was still hard at work on stories for the paper when she suffered the stroke in September that eventually led to her death.
A couple of weeks ago, the publisher paid a visit to Brink's home and stood by her bed. Withered by the stroke and drifting in and out of consciousness, she still had some fight left. She teased Newquist, saying she had probably scared him over the years.
"No, you never scared me," the publisher said.
"Not even a little?" Brink said.
"Well, maybe a little," Newquist said.
In her years at the Weekly, Betty won many national, state, and regional awards. But more important to her than the awards were the people and the causes that her stories helped. She wrote about corruption, injustice, and discrimination wherever she found them –– in the schools, at city hall, outside power plants and cement plants, and, in one of her longest-running series, behind the bars of the Carswell federal prison hospital for women.
Last year the Tarrant County Trial Lawyers Association awarded Brink the Laurence "Lanny" Priddy Pursuit of Justice Award, citing her "courageous" stories that uncovered corruption and injustice for more than four decades. Brink was grateful but downplayed her role.
"I have to confess, the courage was never mine," she said. "It was always the courage of others, those who came forward to expose corruption in government, to speak of being raped in prison, to show discrimination in the workplace, blow the whistle on fraud or bullying in a public school, or corners cut at a nuclear power plant — all at the risk of not only losing their jobs, but possibly their lives. I was simply their voice."
We miss that voice already.
Betty Brink is survived by husband Charlie; daughters Priscilla, Deborah, Rebecca, and Sarah and their spouses; son Allen and his wife; sister Suzanne; 16 grandkids, 19 great-grandkids, and two nephews.
A memorial service will be held at 3 p.m. Saturday at Unity Church of Fort Worth, 5501 Trail Lake Drive.
In lieu of flowers, the family asks that memorial contributions be made to the Betty Brink Journalism Scholarship fund. Contributions may be sent to EECU at 1617 W. 7th St., Fort Worth TX 76102.