In 1966 the Brink family moved briefly to Utah, where Betty and Charlie worked with the Job Corps. They moved back to Texas, to Beaumont, the next year. While Charlie worked on the air conditioning systems of offshore oil rigs, Brink worked in the anti-war and civil rights movements.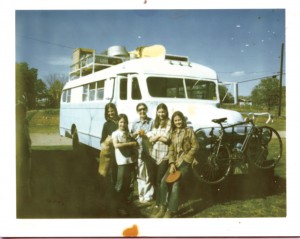 Threatening letters, including one with stab marks in it, arrived in the family mailbox, but she never backed down. A local radio DJ suggested Brink be taken outside of town and shot. She later made him into an ally.
When administrators at Lamar University ruled that only students could protest on campus, Brink signed up for a journalism course. But when she ran a peace flag up a campus pole and padlocked the halyard, she was banned from the campus — permanently.
"Maybe we'll take some of her ashes and sprinkle them at Lamar," Yarbrough said, laughing.
In 1968 Brink went to the Democratic National Convention in Chicago and helped students who'd been tear-gassed by police.
In Beaumont, Betty and Charlie joined an Episcopal church but met resistance when they began advocating for the black community. Church leaders announced they would be buying new carpet for the sanctuary and asked what color the congregation would prefer.
Brink stood up and said she would prefer for the money to be spent on shoes for poor black children who lived in a nearby shantytown. Her suggestion was ignored.
"She got up and walked out, and our little family walked out behind her, and we never went back," Goodall-Rogers said.
By that time the writing bug had bitten, and Brink started What's Left?, an underground newspaper, written anonymously, put together at the family's kitchen table, and copied on a local church's mimeograph machine. Brink wrote many of the stories but also relied on journalism students at Lamar University. Some stories criticized the university, and the school president threatened to expel any students who were involved.
"It was all very cloak-and-dagger and very fun," Goodall-Rogers said.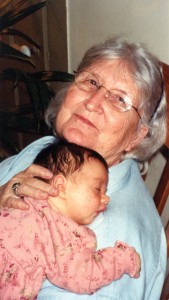 Journalism was her new love, but Brink remained an activist at heart. She organized protests to support minorities and gays and spoke out against the Vietnam War. After one march in the late 1960s, she returned home to discover slashed tires on all the cars parked at her house and crude stickers attached to car windows: "The KKK Is Watching You."
The Brinks returned to the Fort Worth area for a while, but were soon on the go again. Their son, Allen, turned 16 and became eligible for the military draft. Charlie bought a dilapidated school bus, painted it blue and white, transformed it into a recreational vehicle, and announced that the family was moving to Canada. Uncle Ralph facetiously called it the Blue Goose, and the name stuck. The family piled into the bus, hit the road, and ate plenty of brown rice and oatmeal over the next six months.
Then one day as she was cooking yet another meal on a stove outside the bus, Brink listened as President Richard Nixon, in a speech carried on the radio, announced he would suspend the draft. She started crying.
A few days later the Blue Goose rattled into the Brink driveway in Fort Worth, carrying the homesick Texans. The worn-out engine never started again. They were home for good.
Brink's activism ran deep but rarely at the expense of family. When she wasn't dragging her children to protest marches, she was taking care of a bustling household on not much income. She made her own bread, soap, and even deodorant. She churned her own butter. She braided her daughters' hair before school.
"She was always there for us," Yarbrough said.
 ********
Her children grew into adults and, one by one, moved away to start their own families. As her brood dwindled, Brink began to write freelance articles on civil rights and the anti-war movement. She continued writing for underground newspapers but also submitted articles to national magazines and mainstream dailies in the 1970s. They were rejected.
Her first big coup was an exhaustively researched piece on the My Lai massacre, in which a U.S. Army unit killed hundreds of civilians in South Vietnam in 1968. Fort Worth attorney Jim Lane, who represented several of the soldiers, helped Brink during her research. When The Boston Globe printed her story, her confidence and credibility as a writer zoomed.