You know it's a party when Bob Camillone walks in the door.
He's a honcho at Forty Creek Whiskey Distillery and the first thing he did upon entering White Elephant Saloon last night was to buy a round of the amber current for the house.
Yeehaw, indeed.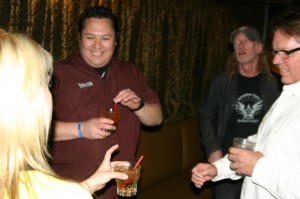 Forty Creek is a sponsor of The Range's 8th Annual Texas Music Showdown, and the semi-finals were held last night pitting Green Light Pistol against Shawn Fussell.
A lot was on the line — the winner would advance to next week's final showdown.
Camillone settled down at a table near the judges and kept the rounds coming all night, which didn't seem to offend my fellow judges Larry Joe Taylor, Dave Perez, and, of course, master of ceremonies Brett Dillon.
Green Light Pistol took the stage first.
The band includes five siblings, and they all sing.
I (gently?) criticized their harmonies a few weeks ago during the competition, and last night they were determined to make me eat my words.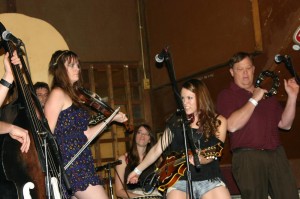 Green Light Pistol is an intriguing band with big upside. They're young, charismatic, talented, and different.
Then again, being in a band with that many siblings can't be easy.
"If they can stay together, they can rule the world," one of the judges would later say.
But first they had to get past Shawn Fussell.
He's the ultra-cool guitar slanger who fronts a three-piece band that rocks their asses off.
There ain't much country-and-western hidden in there, but these days, who cares?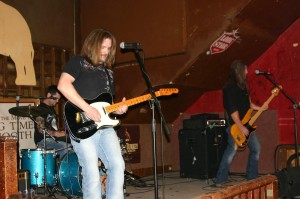 Fussell and his bandmates are no slouches at harmonies themselves, and in some judges' eyes they out-harmonized the siblings.
As it turned out, the four judges (five counting the whiskey) loved Pistol, but thought Fussell and his boys just flat brought it.
So, guess what?
The contest was declared a draw and both bands are advancing to the finals.
Be there at 8 pm next Wednesday at White Elephant Saloon and you'll see three quality bands hammering out their best tunes in 30-minute sets.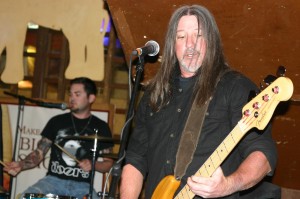 The winner gets a ton of stuff, including recording time and high-profile gigs.