Based on old company rosters and their own memories, the Morris brothers know of 35 people who worked for Technicoat through the years. Robert Morris stayed in touch with 10 of those; five of them have died, all but one before the age of 60.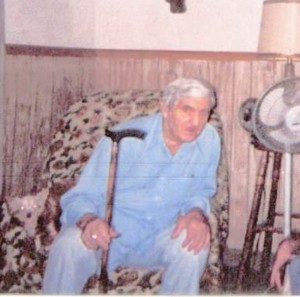 Wayne Morris survived a bout with kidney cancer before succumbing to stomach cancer at age 79. He's the only Technicoat worker the brothers know of who made it past 60.
The Weekly interviewed all five of the surviving Technicoat workers who could be located, in addition to the Morris brothers, as well as family members of two workers who had died. All but two of the surviving workers are suffering from lingering problems that could be related to chemical exposure. The two not affected each worked at the plant for less than eight months.
The coating company hired impressionable high school students to do the dirtiest and most dangerous jobs.
One of those workers, Frank Miller, died in 2009 at age 50, stricken with so many medical problems that his wife of 29 years thought it remarkable that he held on as long as he did. He suffered from chronic obstructive pulmonary disease, high blood pressure, diabetes, a gastro-intestinal leak, and a brain tumor.
Miller started working at the plant when he was a freshman in high school. He moved in with Jana Ann Hyman Packard, the woman he would eventually marry, and her family while he was still in school.
When Miller came home from the plant, Packard said, he would be covered in chemicals that smelled like rotten eggs, and his clothes would be stained.
"My mom would wash his clothes by themselves," she said. "They would smell, and his pants always had orange stuff on them."
Packard has since remarried, but she still wonders if her first husband's long and painful decline had something to do with his time at Technicoat.
Miller was the strong, silent type, she said. He never complained about his job at Technicoat, but he started getting sinus infections while there, and later in life he developed a cough that would be a harbinger of 12 years of illness. He spent the last years of his life in hospitals and ultimately a hospice. Packard does not believe he ever had a toxicology screening.
Frank Blaha Jr.'s father also worked at Technicoat and died of leukemia in 1997. Like Miller and Morris, Blaha's father wasn't the type to complain. He was hardworking and closed-lipped, his son said.
His family had no history of cancer or leukemia until Frank Sr. was diagnosed. Ironically, the younger Blaha is now a safety expert for Bell Helicopter.
Like many kids, he occasionally went to work with his father and witnessed the conditions in which his father worked. He doesn't know if conditions at Technicoat led to his father's illnesses but thinks it's possible.
"I wouldn't doubt it at all," he said. "Those chemicals, especially in places where they coat things, are toxic.
"Dad was just a hard worker," he said. "Whatever he needed to do, whatever the job required, he would do it."
Don Chandler, who also started working at the plant when he was in high school, witnessed the company's illegal dumping but didn't see anything wrong with it at the time.
"I was just a young kid, and I'd do whatever they asked me to do," he said. "But I saw them. They would empty tanks right down into the sewer."
Though he's healthy now, he had a kidney removed when he was just 23. He wouldn't speculate as to whether or not his exposure to chemicals caused his ailment. But he acknowledged that his job was dangerous.
"There was some nasty stuff up there," he said. "They didn't have any safety precautions. We'd just dip [a part] in one [chemical], dip in another and another."
Doug McGinnis worked at the plant for only a few months, but he was close friends with Miller and another employee, David Calvert, who died of liver failure in his early 50s.
"I don't remember any kind of safety meeting or any kind of OSHA thing," McGinnis said. "We weren't briefed on any kind of safety precaution. … We just did the job, and that was it."
Chandler said he wouldn't dream of allowing his own children to work in such an environment.
"Oh, God, no," he said. "I was just a stupid kid back then."
Packard said the health and safety of young workers got little attention from management.
Technicoat "didn't really care," she said.
 ********
Robert and Gary Morris have filed claims with the Texas Workers Compensation Board. All they want from their former employer, both said, is help in paying for medical care.
As of now, both cases remain unresolved. Robert said that his claim is still active, but he hasn't heard from the Workman's Compensation Board (part of the state insurance agency) in almost two years.
No one from Aero-Marine returned phone calls from the Weekly. Robert said the company won't call him back either.
The Morris brothers said they haven't been able to find an attorney to take their case because their chemical exposure happened more than 30 years ago.
Because Gary can no longer work, he can afford neither health insurance nor to pay for doctors on his own.
Aero-Marine, which puts coating on air conditioning coils, has had run-ins of its own with federal and state environmental agencies. In the last three years, according to the EPA's website, the company has been in violation of federal hazardous waste disposal standards for 12 consecutive quarters.
Robert Morris said he wouldn't be surprised if further work on the Trinity River Vision project unearths more chemical horrors.
In the meantime, he's searching for any means to pay for the medical care he and his brother need. "Those toxicologists aren't cheap," he said.