Lowery briefly attended the University of Dallas ("I wasn't ready," he remembered) but left for the movie business. In fact, he had sold a script for a TV pilot to a major film company.  In the end, the show wasn't filmed, but Lowery has said that the year or so he spent on it helped him get into the industry. 
He had edited on VCRs in high school, but by the time he was 19, he had mastered the film-editing software Final Cut Pro. "I always felt at home in post[production]." Editing, he said, is "the ground zero of the filmmaking process. You see the good and bad takes. You see director[s] at their best and worst. You learn how to solve problems."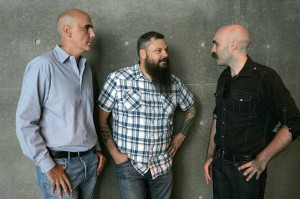 Some of his first projects as an editor were on short films directed by James Johnston, who has been a producer on all of Lowery's films since then.  "I can't imagine making a film without him," Lowery said in a 2011 Fort WorthWeekly profile of Johnston.
The two met while working on Lowery's 1999 film Lullaby after Johnston answered an ad for film-crew members. Johnston remembered being impressed by the teenager: "Even though he didn't know the filmmaking process, he knew exactly what he wanted to create."
He was also impressed by Lowery's actions after a friend was injured in an accident near the set. Lowery insisted on taking her to the hospital himself but had the schedule mapped out precisely enough that he could tell Johnston what to shoot while he was gone.
"He's very nice, very laid-back," said Johnston, using two adjectives that seem to come up repeatedly when people describe Lowery. "But he's never scared; he never backs down."
Lowery's early difficulties in communicating seem to color his present-day career. He still thinks of himself as speaking in run-on sentences and being hard to understand in conversation, even though he is a smooth interview, his style undoubtedly honed by the hours of press he has done in the last year.
He writes a personal blog detailing his own filmmaking activities and analyzing other films that have impressed him, including many that are completely unlike his own. (He recently tweeted his affection for the 1998 teen flick Can't Hardly Wait.) His posts offer high-quality prose and cogent analysis — if his filmmaking career tanks, he'd do well as a critic.
He takes similar care with the writing in his films: He wrote the initial draft of Ain't Them Bodies Saints in six months, fast for him, then spent twice as long polishing the script.
"I write the way I wish I could talk," he said.
********
Even though he's in demand as a screenwriter and director, Lowery still works as an editor on other directors' films, most notably on Shane Carruth's highly regarded science-fiction film Upstream Color. The skill has made him indispensable to some of his colleagues.
"I knew he'd be honest with me but give me space at the same time," said actor/director Kris Swanberg, who employed him in 2009 on her Costa Rica-filmed first feature It Was Great, But I Was Ready to Come Home. Since she was also playing the lead role in the film, the director wanted an editor's fresh eyes, as well as the time saved by editing the film as it was being shot.
"He remembers what works and what doesn't. He gives me great advice without making me feel dumb," Swanberg said. Since then, she has used his services as both editor and cinematographer on her 2012 feature Empire Builder and on an upcoming short film entitled Baby Mary.
Austin-based filmmaker Bryan Poyser hired Lowery based on a viewing of Lowery's debut feature St. Nick. He signed Lowery up as cinematographer on his 2010 dark comedy feature Lovers of Hate.
"Even though he hadn't shot that film [St. Nick] himself, I loved its look and knew that he could bring a distinct aesthetic," said Poyser, who also pointed out that Lowery had his own camera package and thus was a cost-effective option for a micro-budget production.
Lowery's editing skills came in handy as well. "When I was lost in the editing process, he came over to crash on my couch for a week and managed to get the film from an unwatchable two-hour-plus cut to a lean, watchable hour and 40 minutes," Poyser said.
Still, editing work was spotty and difficult to find at first, and Lowery wound up spending those early years living with his parents or sleeping in his car.
"He was always working in his room," said Madeleine, who admitted that those were worrying times for the Lowerys' oldest. "It didn't seem like he was doing what he needed to do to live on his own."
Shortly before starting work on St. Nick in 2008, Lowery moved out and temporarily broke off communication with his family while working on the Fort Worth-shot film. They had no idea that he had won a small grant from the Austin Film Festival, allowing him to expand what would have been a web–based series into a 76-minute feature. The movie was shot largely in an abandoned house in the Fairmount district.
The film about a brother and sister who run away from home played at South by Southwest in 2009. It won over festivalgoers with its gently spellbinding atmosphere and beautiful use of natural light. "We were just amazed at the recognition," said Madeleine about the film's rave reviews at SXSW. "It made us so happy."
The visuals in St. Nick show the development of what's quickly becoming Lowery's signature style, with some of the scenes lit by flickering candlelight. "I love darkness," said Lowry. "I love chiaroscuro, like you see in paintings by Caravaggio. It makes my eyes happy. I like it if I can use lighting to just hint at something."
Textural lighting is also important in his 2011 short film Pioneer, which subtly changes the lighting on actor Will Oldham's face to match the rising and falling intensity of the bedtime story that he tells his son. Many of the interiors in Ain't Them Bodies Saints are lit with soft incandescents in the background. Lowery said he wanted an antique feel for the film, which takes place in the Texas Hill Country in the 1970s.
Still, he's not afraid to change things up as the situation dictates. When he co-directed the music video for Sarah Jaffe's "Glorified High," he used a row of bright lights to emphasize the 11-year-old hip-hop dancer who's featured in the video. He's intrigued by the idea of directing a musical.
Pioneer represented another step in Lowery's development, winning the top prize for narrative short films at SXSW in 2011. However, it was the screening the film received at the Sundance Film Festival earlier that year that laid the groundwork for his current success.
 ********