The tension in the boardroom at the Fort Worth school district headquarters was palpable on a warm night in June. Trustee Ann Sutherland was to be censured that evening.
The motion had been placed at the end of the agenda, so Sutherland and the other board members were forced to wait through the seemingly interminable four-hour meeting before they could address the elephant in the room.
When the time finally came, well after 10 p.m., the look on Sutherland's face was a combination of hurt and outrage, as then-school board president Judy Needham read the list of Sutherland's supposed offenses. Included among the reasons for the censure was "micromanaging staff, requesting too much information, calling staff liars, and disclosing confidential information."
Sutherland had been told the day before about the proposed censure but was given no details about the proposed action until three hours into the meeting, when the board went into executive session.
An hour later, back in open session, Sutherland responded to her accusers. Her voice shook as though she were holding back a scream, though her words were measured.
"I wish to object to this in the strongest possible terms," Sutherland said. "I got a copy of [the censure] at 8:05 p.m. and had no idea what was on it. I do not believe that is a respectable way for this board to operate … by keeping things a secret."
Needham authored the censure motion, and Christene Moss, who would later replace Needham as board president, spoke in favor of it.
Absent from the meeting were Carlos Vasquez and Juan Rangel, former trustees — and generally supporters of Sutherland — who both had been defeated at the polls a little more than a week before. After Needham made the motion, board newcomer Matthew Avila, who ran unopposed for the seat previously held by J.R. Martinez, seconded it. Ashley Paz, who had defeated the long-tenured Rangel, abstained from voting, as did Sutherland. Jacinto Ramos, who beat out Vasquez for his Northside seat, was absent.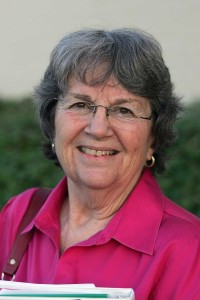 The motion passed 6-0. Though there was no actual penalty levied as a result of the censure, the move was more than symbolic: It may have foreshadowed the new lay of the land for Fort Worth's politically volatile school board.
In the preceding few years, Sutherland, Vasquez, and Rangel had formed a coalition that many observers believe was responsible for ushering Superintendent Walter Dansby into his seat atop the district staff power structure, replacing Melody Johnson. Many expected sweeping reforms from those trustees and from Dansby.
But in elections this summer, the board's political deck was reshuffled again. Three new trustees, including those who had defeated Vasquez and Rangel, were elected, courtesy of support from a committee of influential businessmen and parents.
Now that Vasquez and Rangel are gone, Sutherland is politically isolated, and some observers expect the board majority — many of whom were ardent supporters of Johnson — to try to send Dansby packing.
You might think that would make allies of Dansby and Sutherland. If so, you would be wrong. Sutherland has waffled publicly on her support for Dansby. And the superintendent clearly is deeply upset with Sutherland, though he picks his words carefully when talking about a member of the board at whose pleasure he serves.
"I think the moment Vasquez and Rangel lost their elections, Dansby's ticket out the door was stamped," said one former school district official who asked not to be named.
Robert Snoke, president of the South Hills Neighborhood Association, has been a community activist for more than 30 years. He has followed the school board closely over the years.
Sutherland's censure, he said, was "way over the top.  Moss and Needham humiliated her in public."
The citizens committee is also drawing criticism from the deposed school board trustees and their supporters, who allege that the Citizens for Greater Schools political action committee targeted outspoken Hispanic trustees.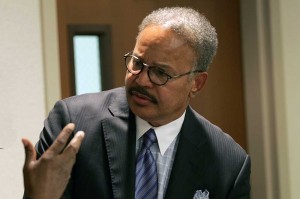 Critics of the PAC believe it is trying to turn the school board into the mirror image of the Fort Worth City Council under former Mayor Mike Moncrief, when dissension was quashed and open opposition was punished.
Since the election, Sutherland has changed her public persona. With no hope of making compromises or coalitions, she has become more outspoken than ever. She was the only trustee who publicly took a stand against the initial bond package proposal because it would have raised taxes.
"[The bond package] included a 14-cent tax increase for the nearly $800 million proposal," she said. "After they reduced the base proposal to $354 million, with no tax increase for some years and one cent for others, I changed my no to a yes."
She has also taken a strong stand against pay raises given to central office employees by Dansby.
Sutherland's activism, often on behalf of the impoverished and powerless, has become familiar to Fort Worth observers over the last decade. She began her work as a community activist with the Allied Communities of Tarrant.  She's also been through her share of political wars. One administrator of John Peter Smith Hospital recalled her as a "lightning rod" and as one of the most passionate people he'd ever encountered — though he didn't always agree with her.
These days she is crusading against pay raises for high-ranking school district officials, both for the manner in which they were accomplished and because, as she sees it, the money for raises should have gone into classrooms, where it is badly needed.
Sutherland alleges that more than two dozen pay increases and promotions given in the past year to central office employees should have been approved by the board but that most of them were never brought to the board for a vote because Dansby circumvented the process.
Dansby and top school district officials argue that district policy — or, at least, common practice — did not require most of those pay increases to be approved by the school board. Policy required many of them to be brought to the board's attention but not to be submitted for a vote, the officials said. They acknowledged that trustees were not informed, as they should have been, about a small group of raises, but that that has been remedied in executive session.
Sutherland doesn't accept their interpretation of district policy and believes the raises should be put in limbo until the board has voted on them. However, she has not been able to get the issue put on a board agenda for discussion — another matter that infuriates her and that she says violates board policy.
According to data provided by the district, more than 300 teaching jobs were eliminated last year, causing the student-to-teacher ratio to rise by an average of nearly two children per class, district-wide. The raises to central office employees total $1.3 million — enough to have kept about 20 more teachers on the payroll. Some of the raises were for more than 10 percent.
"Those raises are a disaster," Sutherland said. "The reclassifications, pay raises, and promotions in the central office total over $1.3 million per year, while $20 million was removed from our classrooms, and the overall budget increased by $9 million."
Sutherland also alleges that other trustees and Dansby have stood in the way of the matter coming to a board vote.
"The ISD administration and both President Needham and President Moss have removed the item from the agenda, in violation of board policy, four times," said Sutherland.
District officials said the vast majority of central office employees who received pay increases either had been promoted or were given added responsibilities because of the elimination of other positions. Deputy Superintendent Hank Johnson said that the district has reduced the overall payroll of its central office employees by 9 percent in the past year while cutting campus-level payroll by only 3 percent.
He said Sutherland's numbers don't add up.
"I don't know how she came up with that," he said. "I've tried to talk to her. I've asked her to explain it, and she hasn't done a very good job. There's a lot more complexity than what she can actually see."
For Snoke, the current iteration of the school board is "way past dysfunctional."
"They don't serve the community," he said. "Everybody wants to be the top dog."
 *********