Sutherland began her public campaign against the raises in July. On her blog, Sutherland for Schools, she posted a link to a spreadsheet listing 111 raises and promotions given to central office employees over the previous year. (She listed employee by numbers, not names.)
The spreadsheet highlighted 14 pay raises that district officials say were approved by the board. Sutherland says, and records confirm, that only six of those 14 were actually brought to the board. A search by the Weekly of school board meeting minutes from June to December 2012 confirmed that the other eight raises in that group were not approved by the board.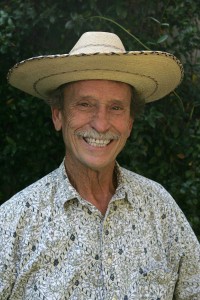 Sutherland listed an additional 10 raises that were handed out in July, including three to deputy superintendents and one to the district's top human resources official, that she said should have been given only with board approval but that were never brought to the board.
"Dansby has just awarded these four individuals (and six others) major raises again — asserting, without proof, that the board was notified," she said on her blog.
The most recent round of raises came two weeks ago, as four more of the district's central office employees received bumps in pay.
In June, Sutherland asked for a board vote on approving or undoing the raises on the board's agenda, but the measure was never added to the board agenda.
Four times since, she said, she has tried to get the subject of raises placed on the school board's agenda, most recently last week. On her blog she stated that Dansby refused to place the issue on the agenda on the grounds that there was not enough staff available to research the relevant information. He e-mailed his response to her.
"We've received your requests for additions to the agenda of next Tuesday's board meeting," the e-mail said. "Regretfully, we do not have the staff in place this week to make this possible in time for the July 23 meeting. Many employees are taking well-deserved vacations this week, and we are operating with a skeleton staff for these few days."
He too was on vacation, Dansby wrote, but would be back the following Monday "and look forward to addressing your requests then.
"Thank you for your understanding and patience."
Sutherland said Dansby never followed up on that promise to revisit the issue with her.
The district does not generally give merit raises. In some years, employees receive modest across-the-board raises. Teachers are eligible for pay increases when they reach certain plateaus in longevity or education. Additionally, a couple of federal programs provide what are, in effect, merit raises for teachers in some situations. And all employees are eligible for raises when they change jobs, are promoted, or are given added responsibilities.
The district's written policy on raises states that the board must approve any increase in salary for senior staffers above a certain level. A document obtained by the Weekly shows a list of the central office raises, all of them marked "Approved by BOE" for "approved by the board of education."
On her blog, Sutherland said that neither Moss nor Dansby had placed the raises in question on the board's meeting agenda, as she had asked.
"No plans were announced … to have these approved by the board as required by board policy," she said. "Some … raises given as far back as January 2012 have also not been presented to the board for approval."
Sutherland finally met with Moss and Dansby last week to discuss the raises. She said both denied that the raises required board approval but told Sutherland they would consult staff.
"Dansby and Moss refused to place the item on the agenda. It was agreed that HCM manager [Sammy] Monge would meet with our attorney Ben Barlow to iron out which raises, if any, must be voted on," she said. "My opinion is that the bulk of promotions, raises, and reclassifications have never been presented properly to the board."
Board policy states that "the president shall ensure that any topics the board or individual trustees have requested to be addressed are either on that agenda or scheduled for deliberation at an appropriate time in the near future."
According to district officials, the practice for years has been that raises given  at the beginning of the fiscal year do not require board approval unless employees are jumping up a pay grade or changing jobs. However, that is not reflected in written board policy.
Monge, the district's chief of human capital management, confirmed that 15 high-ranking employees were given pay increases without board approval but maintained that board approval was not required. The board was supposed to have been notified of the raises and was not informed at the time the pay bumps were given, though that was an oversight, he said.
"She has not indicated to me a specific name that I can research that required board approval that the board did not vote on," he said.
Johnson said that when Sutherland received the documents of her open-records request on the raises, some of the raises were mistakenly categorized as being approved by the board, due to a clerical error.
Most of the raises, he said, came as a result of job duties being reshuffled in an effort to save the district money.
"We already had a deficit budget, and the state came along and said, 'You're going to lose another $44 million,' " Johnson said. "We had to downsize. We used attrition — we lost positions throughout the district. We eliminated those positions from the system and divvied up duties. If you think about what that list has in it, what you have is a lot of people who filled vacancies from within. We also had a hiring freeze, so the biggest group in that list was [current employees] who applied and were appointed to the [new] position."
This year, the budget crunch has eased somewhat, due mostly to additional state funding. In June trustees approved a 2013-14 budget that includes a 4 percent pay raise for most district employees, as recommended by Johnson. It is the first across-the-board raise teachers in the district have received since 2010.
District administrators said the raise would help the district compete with salaries offered by neighboring districts, including Dallas.
The budget also restores 130 teaching positions. A $9.7 million deficit will be covered using a savings account the district maintains specifically for paying larger bills and in case of emergencies, leaving the fund balance at $101.7 million, Johnson said.
Sutherland voted for the budget but expressed concern that not enough money is going back into the classrooms.
Dansby said the central office employees have been compensated for extra duties added due to downsizing.
"We've lost positions as we have downsized," he said. "We've saved money to the tune of $32 million" — a fact that sometimes gets lost in looking at the extra pay going to some individuals.
"We're really being judicious," he said.
  *********