Art Gallery
Critic's choice: Brand 10 Art Space, 3418 W 7th St, FW
Like Fort Worth Contemporary Arts, Brand 10 is devoted to bringing the world to Fort Worth. The results are often inspiring. Brand 10's most recent show, Moving Pictures, is a group video show whose most thrilling (and chilling) piece is a wall of small screens showing people's eyes. No need to go to Dallas or Austin (or Houston) for your contemporary art fix.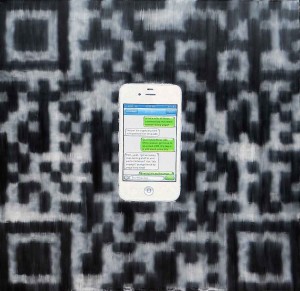 Visual Artist
Readers' choice: Nancy Lamb
Critic's choice: Michelle Brandley
TCU alum and Visionary Award winner Brandley has gone from colorful photorealism addressing feminist boogiemen head-on to a kind of surrealism that somehow manages to say more about the female condition than her previous, more literal work. Like a kind of visual DJ, drawing from both advertising and high art, Brandley uses repetition (mostly imagery of shapely gams) and juxtaposition (salivating tongues with elephants?) to do what the best artists have always done: engage the viewer's heart, head, and guts
Photographer
Critic's choice: B.J. Lacasse
Though Lacasse is a businessperson –– she owns the photography company Pid Productions –– she is also a champion of the people. TCU Press recently published her spellbinding photography book The Street: A Journey into Homelessness. Lacasse, who also is an active volunteer at local shelters, is able to place her subjects in context, physically and socially.
Theater Troupe
Readers' choice: Lone Star Murder Mysteries
Critic's choice: Stolen Shakespeare Guild
Few small North Texas theater companies combine the knowledge, experience, and old-fashioned desire to entertain the groundlings that Stolen Shakespeare Guild continues to display. Co-founders Jason and Lauren Morgan cover all the bases with high-quality stagings on a shoestring budget –– rarely performed Bard (The Winter's Tale), fascinating 17th-century curiosities (William Rowley's The Birth of Merlin), and important but largely forgotten American dramas (Picnic).
Male Actor
Critic's choice: Michael Corolla, Gabriel, Stage West
If portraying a World War II Nazi officer as complex and even a tad sympathetic sounds like a tough job, Corolla made it look easy. Corolla played Von Pfunz, an S.S. man charged with keeping watch over the British island of Guernsey during the German occupation. In this actor's hands, Von Pfunz was scary but also disturbingly human and frighteningly logical about fascism's murderous sweep across Europe.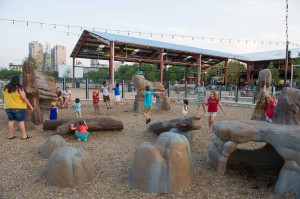 Female Actor
Critic's choice: Cindee Mayfield, The Tale of the Allergist's Wife, Theatre Arlington
Charles Busch's literate New York comedy sinks or swims on audience reaction to the main character of Marjorie, a pampered and self-absorbed Manhattan woman in the throes of a mid-life crisis. The remarkable Mayfield turned Marjorie into a poignant, soulful seeker of meaning whose posh Upper West Side apartment came to seem like both a prison and a launching pad for greater accomplishments.
Production Staged by Local Theater
Readers' choice: Miss Saigon, Casa Mañana
Critic's choice: A Bright New Boise, Circle Theatre
By turns brutal and tender, archly funny and painfully sad, Circle Theatre's expert staging of Samuel D. Hunter's dramedy about an emotionally fraught father-son reunion at –– of all places –– the retail store Hobby Lobby was also a riveting North Texas introduction to the currently hot playwright's layered work. A Bright New Boise explored themes of religious intolerance, family obligation, and how differing worldviews become obstacles in personal relationships.
Show at Bass Hall in Last 12 Months
Readers' choice: Fort Worth Symphony Orchestra with Rufus Wainwright
Critic's choice: Henson Alternative's Stuffed & Unstrung
Though the beloved musical Avenue Q has mostly rendered foul-mouthed puppets unshocking, Henson Alternative (the adult performance arm of the late Jim Henson's puppetry workshop) brought back the surprises with its improv-driven early-April performance. Stuffed & Unstrung wasn't as dirty as it could've been, but it was unpredictable, full of anarchic energy, and fascinating for the way the puppeteers frequently stole the spotlight from the puppets.
Classical Music Performance
Readers' choice: The Van Cliburn finals
Critic's choice: Soprano Audrey Luna in Fort Worth Opera's Ariadne auf Naxos
As Zerbinetta, the youthful leader of a traveling circus troupe trying to revive a sobbing, self-pitying Ariadne, Luna tackled one of opera's most outrageous coloratura extravaganzas in the second act and hit everything right on. All of the vocal pyrotechnics –– runs, trills, leaps, and anything else the composer could think of –– were amazingly accurate, and noodling around above high C measure after measure didn't seem like a big deal to her. It was a great few minutes of just showing off. Luna is also a persuasive actress, adding dimension to her performance.