Book by North Texas Author Published in Last 12 Months
Critic's choice: Billy Lynn's Long Halftime Walk by Ben Fountain
You'll never enjoy a halftime more than you will the time you spend reading this novel by Ben Fountain, who quit his job with a prestigious Dallas law firm in 1988 to write fiction. Billy Lynn, winner of the National Book Critics Circle Award, tells the story of a company of American soldiers who are vaulted to their 15 seconds of fame by a bloody battle in Iraq that is caught on film. Now media darlings, the survivors are feted at the halftime of a Cowboys game. A Hollywood agent, a fictional replacement for Jerry Jones, Dallas Cowboy cheerleaders, preachers, a string of fellow 'Muricans wishing to thank them for their sacrifice, and the great American tradition of excess as displayed during a Thanksgiving NFL game give the men of Bravo just about all they can handle. As The New York Times observed, it's all "brilliantly done."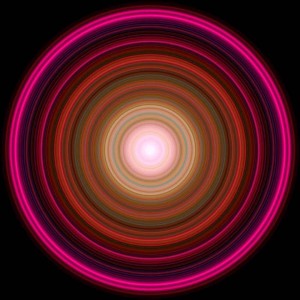 Filmmaker
Critic's choice: David Lowery
Our 2010 winner of this award made a compelling case for a repeat victory this year, dazzling crowds at Sundance Film Festival with his exquisite drama Ain't Them Bodies Saints as well as his editing on Shane Carruth's Upstream Color and writing on Yen Tan's Pit Stop. His ubiquity and the fine precision of his work caught the interest of the Disney Corporation and Robert Redford, both of whom engaged Lowery for future projects. We get to say we knew this North Texas product way back when.
Locally Made Film
Critic's choice: Ain't Them Bodies Saints
We may be stretching the definition of "locally made," since this was shot mostly in Shreveport, but it's just not very often that a movie conceived in North Texas with local filmmakers and producers sets the Sundance Film Festival alight and wins rave reviews in national publications. It will be a challenge, but North Texas may develop a film scene to rival Austin's yet.
Dance Production
Critic's choice: Texas Ballet Theater's The Nutcracker
TBT's artistic director Ben Stevenson unveiled this sparkling production of The Nutcracker last Christmas in Bass Performance Hall — a gift from the now-defunct Ballet Florida of West Palm Beach acknowledging his long association with the company. There was nothing wrong with his old show, but this one certainly offered a grander look at the Tchaikovsky favorite, with a huge white-and-gold Edwardian drawing room to house the first-act party scene, and angels, Arabian dancers, and Chinese acrobats making flying entrances.
Public Art
Critic's choice: "Embroidery Dreams," bridge on NE 28th St at Decatur Rd, FW
A project of Fort Worth Public Art, Leticia Huerta's mosaics on the bridge provide a bright spot of beauty in a downtrodden part of town. Doves and colorful flowers cover the concrete railings, and a circular inset on the sidewalk resembles a snowflake. Pull into Trail Drivers Park on the south side of the street for a leisurely look. This is an example of public art right where it's most needed.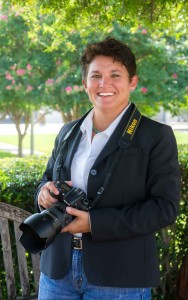 Film Series
Critic's choice: FWSO Musician Spotlight
Erik Clapp and Paul Unger's 10 documentary shorts explore the personal lives, histories, and technical methods of the musicians who make up the Fort Worth Symphony Orchestra. Unpretentious, informative, good-looking, and easy to watch, these short films (available online) shed a new light that no other orchestra in the world had thought to provide for its fans.
Art Collective
Critic's choice: HOMECOMING! Committee
From a glorified excuse to get together and party, HOMECOMING! Committee has become too legit, too legit to quit. With funding from Fort Worth Public Art, the group is planning a major project that will reach into to Fort Worth's recent past for inspiration. Where, oh, where will this "Eagle" land? Stay tuned.
Comic Book by Texas Author Published in Last 12 Months
Critic's choice: Buzzkill by Donny Cates and Mark Reznicek
From the warped brain of Toadies drummer Reznicek and detail-oriented artist Cates, Buzzkill is about a superhero who derives his power from booze. Lots of it. Though not short on fisticuffs, the book is essentially about addiction and power and where the twain meet.
Outsider Artist
Critic's choice: John Carlisle Moore
Like most outsider artists, the Fort Worth painter-photographer follows his personal obsessions and receives inspiration from unexpected places, including the Burpee Seed Catalog, the works of Charles Darwin, and the 18th-century mathematician and physicist Daniel Bernoulli. Moore calls his imagery "ironic, poetic, and always with a narrative," and, despite the references to historical figures and ideas, there are plenty of personal metaphors and autobiographical allusions.