Last April, Sergeant Chip Gillette, a 27-year veteran of the Fort Worth Police Department, was coming to a stop at a red light when a frantic woman covered in blood approached his squad car. The woman spoke only Spanish, but he eventually figured out that she had been assaulted and asked her to take him back to where it happened.
When he got there, three officers were wrestling with a suspect who was not yet under control. Gillette joined in the melee, and he felt his back pop.
"I knew within 15 to 20 minutes that I wasn't going to be able to walk," he said.
Gillette is no stranger to getting hurt on the job. In nearly three decades of patrolling the East Side's most dangerous neighborhoods, he figures he's been injured more than 20 times.
"I called for an ambulance and stood at my car," he said. "By the time the ambulance showed up, they had to lift me up to put me inside."
The months that followed were a nightmare. His doctor recommended surgery, but he hasn't been able to get the procedure he needs. A company hired by the city of Fort Worth to arbitrate workers' compensation cases for its employees has run him through a bureaucratic maze of delays and denials. He now lives in constant pain, often unable to sit for more than an hour or so.
Gillette and numerous other city employees, area doctors, and patient advocates told Fort Worth Weekly that the firm, CorVel Corporation, has created a barrier between workers hurt on the job and the care they need. They believe the corporation uses obstructionist tactics in order to prevent employees from getting treatment.
When a city worker gets hurt on the job, the city is supposed to pay for their medical care under the workers' compensation program.
Since 1982 Fort Worth has used a succession of third-party administrators to manage that program. These corporations are the gatekeepers between city employees and the city's funds for medical care.
A year ago, the city gave the contract to CorVel, ostensibly to better manage the city's rising workers' compensation costs. The California-based company controls every aspect of the employee's medical process from the initial diagnosis to final treatment or, in many cases, denial of treatment. Critics say that the city chose, in effect, to lower the cost of its workers' compensation payouts by intentionally neglecting its injured employees.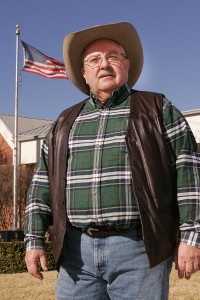 In 2009 the city's workers' compensation expenditures were almost $6.5 million. By 2012 that number had ballooned to more than $10 million — an increase of more than 50 percent. In the year since CorVel took over, the total dropped back down by about $570,000, or by about 6 percent.
CorVel's critics claim that the company is actually costing the city money because of hidden costs the city incurs when injured workers — still on the payroll — cannot get the medical care that would allow them to get back to work. When an officer's or other employee's injuries aren't dealt with properly, departments must pay other workers to cover those duties.
"There's at least two supervisors always on duty," said Gillette, who supervises a team of seven officers who patrol the area around East Rosedale Street and Evans Avenue. So, Gillette said, they are often spread thin. "When I'm not there, there's just one. So if [the other supervisor] is on vacation or sick, they have to bring someone else in."
Physical therapist John Benson routinely deals with workers' compensation cases at his clinic on the East Side. He said he often sees firsthand how difficult CorVel makes it for his patients to get treatment.
One tactic commonly used by CorVel, he said, is to call a doctor's office or clinic to discuss a patient's case — but at a time when the clinic is closed or near closing time. In order to approve a recommended treatment, a doctor employed by CorVel must discuss the treatment with the doctor who prescribed it, in a process known as peer-to-peer review.
"They'll call at midnight, or they'll call at 4 o'clock and say we have to hear back from you by five," said Benson. "They'll call on a Friday afternoon at 12:30 — my office closes at noon — and leave a voicemail that says we have to hear from you by 5 p.m. today. They wait until the last possible minute to call. That happens on a daily basis."
In Fort Worth, an injured employee must get the city council's approval to extend a medical leave of absence if recovery takes more than a year. Benson and others said CorVel often drags out approval of treatment so employees will give up and return to work untreated after the year has expired, for fear of losing their jobs.
The company has been the subject of investigations and lawsuits in several states. In 2012 the school board in Broward County, Fla., sued CorVel for alleged overcharges and for failing to disclose other lawsuits it had been involved in.
During the bidding process here, Fort Worth officials asked CorVel only for information on outstanding claims or litigation that would have bearing on their bid. According to the city official, there were none.
In 2012 John Boatman, a former employee of CorVel in Dallas, sued the company, alleging that he had been fired for refusing to commit illegal acts.
In Dallas district court, Boatman accused CorVel of making false submissions to the Texas Department of Insurance, "which overstated and exaggerated the availability of providers and facilities in its certified network, including physicians who were dead [but still listed on the network], and paying rates [to injured workers] lower than required by Texas law," the court documents said.
Boatman alleged that when he brought his concerns to his managers, he was told to "shut his mouth, because it would cost CorVel millions of dollars if word got out that [CorVel's] software was programmed to provide underpayments."
CorVel Corporation denied the accusation, and the case was eventually "amicably settled," according to Boatman's attorney, John Schulman.
Though he declined to give specifics on the case because a confidentiality clause in the settlement, Schulman did tell the Weekly that the overall workers' compensation and health-care system is all too often driven by factors beyond providing basic healthcare to injured persons.
"It's all so much driven by money," he said.
CorVel officials did not return multiple calls and e-mails requesting comment for this story. The local office of the company referred questions to another office, where a reporter was referred on to someone else. But no response was provided or return calls received.
Fort Worth Police spokesman Sgt. Kelly Peel wouldn't answer specific questions from the Weekly but said that the department is aware of the problems some of its officers have had with CorVel.
"The chain of command is aware of issues related to workers' compensation claims and is working with all stakeholders involved for a positive outcome," he said.
Bill Begley, communication director for Fort Worth, emphasized that the city was in full compliance with state regulations. In an e-mail, he wrote that the city has not received "any administrative violations or penalties from [Texas Department of Insurance] or the Department of Workers' Compensation for violation of the Labor Code or Administrative Code relating to the provision of medical care during the City's contract period with CorVel."
According to city officials, the human resources department has investigated each reported allegation against CorVel and determined that in most cases the denials of medical services to injured workers were "largely the result of insufficient medical documentation on the part of workers."
Charley Wilkison, president of the Combined Law Enforcement Associations of Texas (CLEAT), a law enforcement advocacy group, said that companies like CorVel are able to take advantage of a broken workers' compensation system in Texas that encourages companies to deny treatment.
Texas workers' compensation "is one of the biggest scams of our time," he said. "The system is designed to tell them no repeatedly. The unintentional consequence is that the city hides behind a wall of no."
Physicians, caretakers, advocates, police, and fire officers told the Weekly horror stories about CorVel. Benson said it took one of his current patients more than a month to be approved for an MRI scan, which showed she had a broken hip.
"So this woman … this poor young woman has had a broken hip for a month," he said. "You couldn't tell from the [X-ray] film; she had to have an MRI. Who knows what kind of damage she's had from walking around on a broken hip.
"When a doctor says you need something, it's being denied by adjusters," he said. "These are doctors [who requested the MRI] who went to medical school, versus adjusters who just got certified."
Gillette was put on indefinite leave by the police department. He said he's sustained numerous injuries protecting a city whose leaders would rather sweep his troubles under the rug.
"The city would prefer that you die in the line of duty because it would actually cost them less," said Gillette sarcastically. "They don't have to pay for years and years to take care of your injury."
 ********