It's not just the injured workers who have expressed frustration with CorVel. Physicians and caregivers complain that CorVel and the Texas workers' compensation system have a multitude of ways to interfere and disrupt the relationship between doctors and their patients.
One local physician, who asked not to be named, said the workers' compensation system has three levels designed to delay and deny care at every turn. At the first level, he said, caseworkers and doctors hired by third-party administrators "downcode," or lessen the severity of the diagnosis (calling a torn muscle a muscle spasm is a common example), binding the employee in a bureaucratic web that keeps all but the most desperate workers from reaching the treatment phase. One example often cited by CorVel's critics is the delayed peer-to-peer interviews.
"Patients can easily get tied up for a year here," said the physician.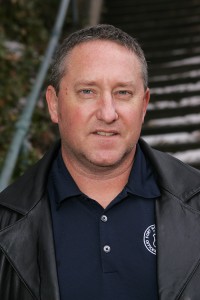 The second level deals with the types of treatments offered to workers. Years of workers' compensation legislation have created strict guidelines that emphasize medication and therapy over surgery whenever possible. According to the local physician, the use of medication as a substitute for surgery is partly to blame for a rise in problems related to abuse of prescription drugs.
When CorVel initially denied her doctor's request for neck surgery, Timmons was sent instead to what she called a therapy camp. The pain-management therapy course consisted of eight hours of therapy a day for 10 days.
"You have nap time, you have lunch time, and a therapist," she said. The therapy helped she said, but only temporarily.
At the third level, the system kicks out injured workers entirely by declaring that, in essence, there is no more to be done for them and they have reached "maximum medical improvement." At that point, the worker is assigned a final "impairment rating" by a state-appointed doctor, who is not required to have any previous experience working with the patient. The rating determines the final level of benefits to which the worker is entitled.
While Texas requires an evaluation of maximum medical improvement at 104 weeks after the injury (when temporary income benefits end), third-party administrators are allowed to push for such evaluations to be done much earlier. Most injured employees end up confronting a quicker deadline. In Fort Worth, the deadline is one year. But injured workers must petition the city council to extend their leaves of absence. Such requests create an added burden for injured workers. As recently as Dec. 10, the city council had three extension requests on its agenda.
Wilkerson, from CLEAT, said the type of delays the physician referred to go beyond a simple inconvenience. He believes a colleague died partly because of delays built into the Texas workers' compensation system. (In that case CorVel was not the company involved.)
Wilkerson said that a timely surgery could have saved the life of that colleague, a Houston deputy sheriff, but a third-party administrator delayed the procedure.
"Third-party administrators are just a bunch of pencil bums getting paid to say no," he said. "Is their job to say no or to be a third-party administrator?"
Problems like these sometimes force workers to hire lawyers at a time when their finances are already strained.
"You can really hurt these people financially," said Barbara Lombrano, an Irving-based attorney who has been practicing workers' compensation law for more than 20 years. She believes the system often prevents employees from getting back to work.
According to Lombrano, the system is set up to make it easy for a third-party administrator to dispute job-related injuries in court.
"Why not roll the dice?" she said. "Now there's really no penalty for [third-party administrators] dragging their feet. Now we have to prove that the [third-party administrators] intended harm to the client. How do you prove that?"
The burden of proving that injuries are work-related falls on the workers, most of whom aren't prepared to fight a legal battle while still recovering from an injury.
"We have to show acceleration of the injury [due to work]," she said. "We have to link the injury with the diagnosis. The MRI might come back normal, but the claimant is still in pain."
Lombrano noted that shoulder and knee injuries are particularly hard to diagnose using certain types of imaging scans.
She and her clients must provide what's called an "extent of injury letter" from the worker's physician outlining the injury in great detail. Since doctors are not paid extra for this service and have little knowledge of legal terminology, these letters often fail to help the worker.
"We have to describe the mechanism of injury and be 100 percent consistent," she said. "The carriers have the money to hire experts to say all this stuff is pre-existing, that it's a coincidence. The claimants can't afford [their own experts]."
 ********
Without federal guidelines to govern workers' compensation, each state chooses its own policies. Texas law requires that each city provide public employees with workers' compensation coverage, leaving cities with the option to self-insure or hire a commercial insurer. Since 1974, Fort Worth has opted to self-insure.
"The city uses its own funds to pay workers' compensation benefits to employees," said Ron Josselet, Fort Worth's occupational health and safety manager.
"Being able to self-insure is a cost savings to the city," he said. "The city does not have to pay premiums, and presumably a profit, to a commercial insurer or to a risk pool."
The city chose not to renew its contract with Contract Claims Services, the company that did the job before CorVel, because of a sharp rise in workers' compensation costs. Between 2009 and 2012, costs rose by more than 50 percent in Fort Worth. After reviewing 12 competitive bids, the city went with CorVel, which proposed to  charge the least of any of the bidders.
Texas has increasingly limited the availability of healthcare to injured workers through legislation for the past 20 years, with only a handful of efforts to rectify the problems.
"The whole system is broken," said Steve Hall, president of the Fort Worth Police Officers' Association. "CorVel is just our piece of the pie."
Hall said that over the years he's made multiple complaints about different workers' compensation issues to the Office of Injured Employees Counsel, a resource created by the Texas Legislature to help injured workers navigate the workers' compensation system. When the state office ignored his phone calls, he took his complaints to State Sen. Wendy Davis, who, he said, was also ignored.
"They have reps who are supposed to assist injured employees in the red tape of workers' comp," he said, "but they seem to have a nasty habit of not returning phone calls and ignoring complaints."
The Office of Injured Employees counsel did not return phone calls from the Weekly.
Amy Lee, spokesperson for the Texas Department of Insurance, said the Texas workers' compensation system in the 1980s was becoming unsustainable due to a high volume of claims, which often ended up in court, clogging the legal system.
The 1989 Texas Workers' Compensation Act made it more difficult for workers' compensation cases to get to court by creating measures such as a three-judge panel to oversee hearings and reviews to settle disputes. Since the act became law, less than one percent of workers' compensation disputes end up in district court, according to Lee.
In 2001, House Bill 2600 required physicians treating injured workers to be on a pre-approved doctors list.
"Any doctor in a network sounds good, doesn't it?" said Lombrano, who added that third-party administrators can and do "pick doctors they know they can count on [to deny treatment]."
Injured workers battling limited access to lawyers and treatments were thrown legislative bones in 2005 and 2011.
The 2005 legislation created the Office of Injured Employee Counsel to advocate for injured workers lost in the system — the agency that Hall said had failed to respond to concerns expressed by him and Davis.
In 2011, the legislature created a law that expedites treatment process for first responders.
"We're in a state where lawmakers are afraid of being painted as encouraging lawsuits," said Wilkerson, president of CLEAT. "It's too bad cities didn't work as hard to find solutions as they did to prevent [medical] care."
Patricia Kolodzey, a Texas Medical Association legislative affairs staff expert, told the Weekly that the 2005 bill brought "considerable changes to the system, but more work needs to be done.
"TMA continues to work legislatively with the Texas Division of Workers' Compensation during rule-making to ensure that any law or regulation does not deter or delay physicians from what they do best: treat their patients," she said.
Though data obtained from the city shows that CorVel has reduced its workers' compensation payouts, the figures don't tell the whole story. The numbers don't factor in other costs such as overtime pay for replacement workers and temporary income benefits.
"Because officers are unable to work due to injury, someone has to do that job," said Hall with the Fort Worth Police Officers Association. "More often than not the decision is made to run short-handed, which means fewer officers available to answer calls, longer response times, and lower customer service."
Gillette said he should have returned to work six months ago. He is still being paid his salary of $98,000 annually. Any supervisor called in to cover his  shift probably makes about the same money — unless the extra duties puts him or her beyond 40 hours a week, when the pay goes to time and a half.
"[Other officers] are all eating it up, because they're getting overtime," he said.
The surgery he needs to repair his neck would cost roughly $5,000, according to a Medicare pricing guideline.
The Texas Legislature isn't expected to review the workers' compensation system again until 2021. State Rep. Lon Burnam has been fighting the current workers' compensation system for decades.
"Delayed treatments mean worse injury and slower recovery time," he said.
He sees the system as being largely beyond repair, because, he believes, lawmakers are beholden to big medical businesses.
"In Texas the worker is screwed and unfortunately [legislators] just can't help," he said.
Fort Worth freelance writer Edward Brown can be reached at ejb0017@yahoo.com.