Continuing my recap of the year in movies, here are the best supporting performances I saw in 2013. Usually the men get the better supporting roles over the course of a year's movies, but the women caught my interest more in the last 12 months. (I'm not the only one who thinks so, either: Oscar prognosticators are having unusual trouble handicapping the Best Supporting Actor race.) Anyway, I found the women's rise in this category refreshing. Even more refreshing is the presence of two black women on this list. Let's get going:
Amy Adams
She's heartbreaking in Her as Amy, a neighbor of Joaquin Phoenix's who's left adrift when her marriage falls apart. Amy's unflattering wardrobe and frizzy hair clue us into her basement levels of self-esteem (which led her to marry such a horrible guy in the first place), and Adams makes her deeply moving as Amy feels her way out of the darkness. When she tells Phoenix's Theodore that she wants to feel joy in the brief time she has, it feels like a piece of hard-won wisdom.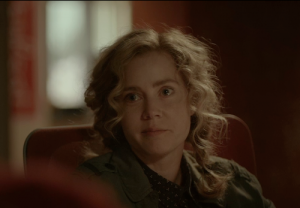 Gemma Arterton
Maybe she doesn't get taken seriously because she stars in stuff like Hansel & Gretel: Witch Hunters. Yet this British actress has some game, which you can see in Neil Jordan's Byzantium as a vampire who turned her daughter into the same. She's a murderous overprotective mother whose only redeeming trait is her love for her daughter, and Arterton brings her pathological drives to life, especially in the climax when she moves to protect her child from vampires who want to kill them.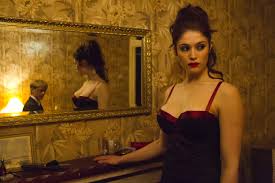 Michael Fassbender
A specialist in playing tormented guys, Fassbender recognizes in 12 Years a Slave that his Mr. Epps is in love with Patsey, but that love has been twisted by his ownership of her and by his place in a society where that can't be shown in any acceptable way. And so he rapes her and flays her alive for going off for a bar of soap, and so he drinks way too much to deal with his feelings for her. This slaveowner's dark heart exudes a sick fascination.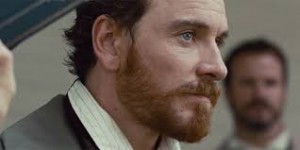 James Franco
His rapper Alien steals every scene in Spring Breakers (the Britney Spears song, the gun barrel fellatio, and "Look at all my shit!"). Yet Alien is more than just a clown, as you see in a scene when he pleads with Selena Gomez' Faith not to leave. Watching him use every ounce of his charm on an impressionable girl, you realize how dangerous he is. Franco is way bigger than the movie he's in.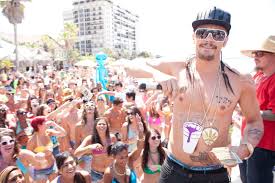 Nick Frost
The portly comedian typically shows up in Edgar Wright's movies to portray man-babies (or "maybes," as Wright would call them). Yet in The World's End, Wright cast him as the most responsible member of the group of pub crawlers. The maturity looks good on him, as do the martial-arts moves that he pulls when the robots attack. Here's an action hero for fat guys everywhere.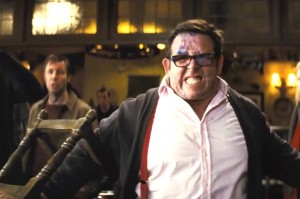 James Gandolfini
Even if this actor hadn't passed away a few months before Enough Said came out, his work in this romantic comedy would still deserve a mention here. Portraying a divorced guy who's well aware that he's not an Adonis, Gandolfini captures the man's innate decency and his wariness at dating again. Before he left us, this actor showed us charm and a flair for low-key comedy that should be remembered.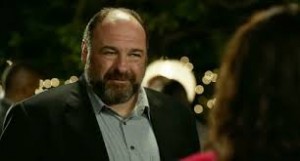 Jennifer Garner
We already saw her play a ruthless spy on TV's Alias, and yet she was never as steely on that show as she is in Dallas Buyers Club as a hospital doctor who wants to help AIDS patients get the drugs they need and is skeptical of Big Pharma's cures for the new disease. She softens up to radiant effect when Matthew McConaughey's Ron takes her out to a fancy restaurant, but then she lets her anguish out after her friend Rayon dies and she takes a hammer to a wall.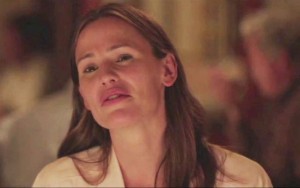 Jennifer Lawrence
She's a pinball in American Hustle, pinging off mobsters, crooks, and lawmen and ringing up laughs each time. David O. Russell's movie might be too slickly plotted for its own good if it weren't for her cheated-on wife who forces everyone to take her outrageousness and instability into account. Where the Hunger Games movies require her to be careful and controlled, Lawrence gets to be wild, sexy, and crazy here.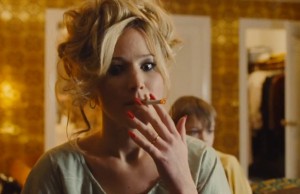 Jared Leto
Playing a cross-dresser is a tired Oscar ploy, and yet the 30 Seconds to Mars frontman is earning well-deserved plaudits for his turn as Rayon in Dallas Buyers Club. His most powerful scene is when Rayon wears a suit and no makeup to visit his estranged father and ask for the money that he's entitled to. When his dad mutters, "God help me," Leto bites out the line, "He is helping you. I have AIDS." before breaking down in tears. That's when we see Rayon's strength underneath all the makeup and mascara, and how much effort it takes to keep up.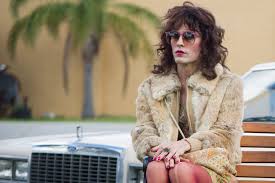 Lupita Nyong'o
This Mexican-born Kenyan newcomer makes one hell of an impression in 12 Years a Slave as a slave named Patsey. The scene where Patsey is whipped and flayed has been justly celebrated, but for me the real terrible strength of her performance is in an earlier scene when Patsey approaches Chiwetel Ejiofor's Solomon and begs him to kill her to spare her from any further pain. Solomon is the guy who gets out of slavery, but Patsey is a haunting reminder of all those who didn't.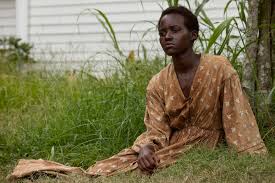 Octavia Spencer
Playing the mother of a young man who is murdered just invites actresses to indulge in clichés and ploys for sympathy, but Spencer will have none of it in Fruitvale Station. This performance is completely different from her Oscar-winning turn in The Help, a stripped-down take on a woman who recognizes that her son is trying to raise a kid when he's barely more than a kid himself. In the prison scene when she tells Michael B. Jordan's Oscar that she won't visit him anymore until he straightens himself out, her patience and quiet resolve are haunting.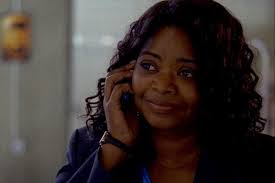 June Squibb
The 88-year-old Squibb spends much of Nebraska nagging at her husband in the most annoying way possible. Yet she flashes an earthy Midwestern sense of humor in a scene at their hometown's cemetery, and when his greedy relatives start hitting him up for cash, she finally rises up and lays a heavy smackdown on them for decades' worth of sponging off him. That scene is blatantly pushing for an ovation, but Squibb plays it with enough vinegar that it doesn't feel that way.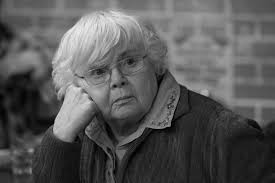 Honorable mentions: Dane DeHaan, for showing a slick and seductive side in Kill Your Darlings; Ben Foster, for being quiet and decent in Ain't Them Bodies Saints; Jonah Hill, for his hilarious contributions in This Is the End and The Wolf of Wall Street; Margo Martindale and Julia Roberts, for underplaying to good effect in August: Osage County; Chris O'Dowd, for seeing a girl group as his salvation in The Sapphires; Léa Seydoux, for her marginally more mature artiste in Blue Is the Warmest Color; Emma Watson, for embodying vapid materialism in The Bling Ring.