When high school sophomore Brandon Jefferson's parents split up and his mother's rheumatoid arthritis worsened to the point that she couldn't get out of bed, Brandon took on the job of getting his two younger brothers to school. That chore often made him late getting to his own classes at Lakeview Centennial High School in Garland and later at North Mesquite High School and Mesquite Academy, both in the Mesquite school district. No big deal, right? Just explain that you were doing what you had to for your family, and that would be that.
Not in Texas. Instead of being applauded for stepping up, Brandon soon found himself at one of five special truancy courts set up in Dallas County. For his first offense, he was forgiven, but during his junior year he had to continue to help with his brothers and racked up five more appearances at the court for being late to school, each one representing 10 late days — and fines totaling $2,400. He ended up with five Class C misdemeanor convictions on his record, was sentenced to community service, and had his driver's license suspended. Losing the license meant losing his fast food job, and without his job he had no way to pay his fines. His mother, living on about $700 disability monthly, couldn't help much, nor could his father.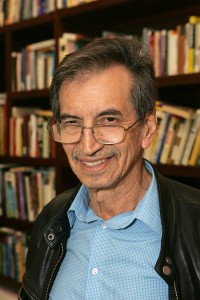 After he graduated last June, Brandon tried to join the military, but the unpaid fines and misdemeanors meant the Navy wouldn't take him. He went back to court, and the judge agreed to reduce his total fines to $1,700, which he and his mother proposed to pay in $50 monthly increments. The judge refused, insisting on at least $300 monthly payments. Brandon volunteered to work it off by doing more community service. Again the judge refused.
Brandon's case might sound like something out of Kafka, but in Texas it's run of the mill. In 2012, more than 110,000 Texas school kids between the ages of 12 and 17 were sent to court for truancy — just about double the total number of truancy cases filed in all other states combined, according to the National Center for Youth Law. Fines can run up to $500 per conviction, plus court costs, and each conviction carries an automatic Class C misdemeanor.
If that sounds severe, consider the fact that in Texas a student doesn't have to skip school to be declared truant –– like Brandon, he or she can run afoul of the laws simply for being late to class. Ten late-to-school appearances — like Brandon racked up — in a six-month period can draw a court subpoena. In some districts, a student can get to school on time in the morning and get tagged for being tardy to a specific class –– and that counts toward the 10 as well.
In those districts, a teacher's discretion is wide. "Some teachers will mark a child late even if they're in the class when the bell rings but they're not yet in their seats," said Deborah Fowler, executive director of Texas Appleseed, a nonprofit public-interest law center that promotes social and economic justice.
The lack of leeway in the system is sometimes mind-boggling. Disabled students end up in court when the bus doesn't stop to pick them up. Members of sports teams get charged with misdemeanors because an out-of-control system marks their absences for school-sanctioned trips and events as truancy. In many cases, there appears to be no connection among school officials who know what is going on with students, those who file the charges, and common sense.
The Fort Worth school district did not return phone calls or e-mails asking for information on its handling of truancy cases. But a 2013 report by Texas Appleseed showed that for school year 2010-2011, Fort Worth charged 1,744 students with "failure to attend school" infractions, out of a student body of about 81,500.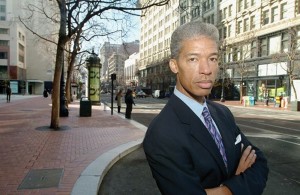 That figure pales in comparison to Dallas' 23,000 truancy cases for the same year and 36,000 for the following year. But Fort Worth's numbers are still too high for the Rev. Kyev Tatum, director of the Fort Worth chapter of the Southern Christian Leadership Conference.
"There's an old adage that says if you see a fish go belly up in a lake, you try to find out what was wrong with the fish," he said. "You see a thousand fish go belly up in a lake, and you better take a look at the lake. And that's what we have here. If we have nearly 2,000 kids between the ages of 12 and 17 not wanting to go to school to the point where they wind up in court, well, the district ought to look at why they don't want to go to school. That would be a lot better than punishing those kids and their parents."
Ultimately, what those court appearances mean is that most of those kids will carry the weight of their misdemeanor criminal records with them forever, a weight that can cost them admission to college, a career in the military, and entry to many jobs.
In addition, for a lot of those youngsters, a parent's inability to pay the fine and court costs will ultimately lead to the student dropping out of school. And in Texas, where 80 percent of all the adults in prison are high school drop-outs, that is not a good thing.
Some educators and judges feel that requiring a parent to show up at court and pay a steep fine is a harsh lesson that encourages students to get on the right track and get to school. People like Fowler, state senators John Whitmire and Royce West, and a host of student advocates see it as a system that punishes the poor and disabled disproportionally. Still others see it as a way to eliminate unwanted kids from school by pushing them to drop out.
In Dallas County, the situation is troublesome enough that Texas Appleseed and two other advocacy groups in June filed a formal complaint with the U.S. Department of Justice, alleging the Dallas truancy courts and the four school districts whose cases feed those courts with violation of the students' civil rights.
Ironically, while most of the truancy prosecutions are a result of lateness, Texas Education Agency guidelines say that, in defining "failure to attend school" — truancy — being tardy should not count.
"That's often ignored," Fowler said.
It's also trumped by the state law that does count 10 instances of tardiness in six months the same as an instance of truancy. The TEA guidelines give schools a way to avoid sending kids to court. Unfortunately, it appears that the loophole created by the guidelines is used mostly by more affluent school districts.
********