"To be honest, truancy criminalizes poverty," said Hector Carrillo, district director of the Fort Worth chapter of the League of United Latin American Citizens. "Some kids are truants because of drugs or just not wanting to go to school, absolutely. But often there is a poverty issue, with both parents needing to work and the kids not having someone to take care of them or kids needing to take care of their siblings and are subsequently late themselves. That leads to truancy charges, which is a criminalization of that kid. And because a lot of those kids do not have the financial resources to either fight the tickets or pay them, at some point those kids are going to pay for them with county jail time. And that's the beginning of a downward spiral."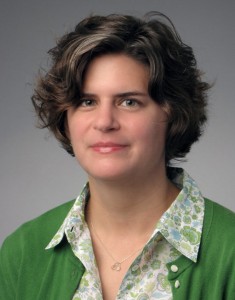 While Carrillo's LULAC focus is primarily on the Hispanic population, poor kids of all races, he said, suffer from truancy laws. "This affects poor whites and poor African-Americans and poor everyone," he said. "It's just so routine. The judges are affecting the future of a lot of kids, and they probably don't even realize what they're doing in the long run."
Take a kid who's troubled to begin with, hit him with fines he has no chance of paying, offer him jail time to work off the fine at $50 a night, and "that exacerbates a bad situation," Carrillo said. "And a lot of those kids find it easier just to drop out, to quit. Being on the street when they're young and vulnerable is the worst place for them. They can get into all sorts of bad things there."
For Tatum, levying fines that poor families will not be able to pay is simply another element in what he sees as institutionalized racism that fosters a school-to-prison pipeline. "What causes a kid to give up on school in the seventh, eighth, and ninth grades?" Tatum asked. "If a kid is troubled, [he or she] ought to be treated. If there's a problem, fix it. Don't punish it. Where are the school counselors in this? Why aren't they calling the parents after the first few [tardiness notices]? Why isn't there school intervention? We spend millions of dollars criminalizing our kids and recycling them from the classrooms to the courtrooms, but we are not solving the problem."
A report released jointly by  the U.S. Department of Education and the  Justice Department in early January, while not primarily addressing truancy, did find institutional racism in the punishment of public school students throughout the country. The paper, "Breaking Schools' Rules," dealt in depth with how school discipline, as currently applied, negatively affects poor, minority, and disabled students' chances of success in school.
Dallas County Judge Clay Lewis Jenkins, who runs the truancy court system in Dallas, has a completely different view from Carrillo or Tatum. "Rather than kicking students out [of school], our system sends truant students back," Jenkins said in a statement. "More than 84 percent of Dallas Independent School District students who attend a truancy court hearing advance to the next level or graduate. Any contact with law enforcement, the juvenile justice system, or our truancy courts should be options of last resort."
However, the fact that his five truancy courts accounted for better than 20 percent of all truancy cases prosecuted in the United States in 2012 suggests that they are not being used as a last resort in Dallas County.
Neither Jenkins nor anyone in the Dallas school district responded to calls or e-mails asking for more explanation of the school district's and county's comparatively huge rate of truancy cases. With about twice as many kids in the 12-to-17 age group as Fort Worth, the Dallas district had more than 10 times the number of truancy cases winding up in court.
********
"The Dallas system is set up like traffic court," said Dallas attorney John Vernon, who has begun to do pro bono cases for Texas Appleseed. "It's just a mill."
Vernon has completed one case for Texas Appleseed, assisted on a second, and is working on two others. He said that when he showed up for truancy court he was the only attorney there.
"The courtroom was full, and those kids and their parents were being run through like a cattle call," he said. "Many of the people didn't speak English, and they just accepted the conviction and paid their fines. They had no idea what was happening."
In his limited experience, Vernon said, what he's seen is a system aimed at the poor, minorities, and immigrants.
"They are the ones who will have the most difficult time getting out from under the fines levied," he said. "Their sole crime is being poor, not having a car that works to get the kids to school. I had one client handcuffed and taken out of school for nonpayment of fines. That seems like overkill if what you're trying to do is get kids to be in school."
Defendants are allowed to have a lawyer present at truancy prosecutions, but most are not alerted to that fact either by the schools or by the court. And, Vernon said, they don't get court-appointed lawyers.
"So let's say you want to challenge the case," he said. "First you've got to hire a lawyer, and then, if you lose, you have to pay court costs. So which is cheaper? Just paying the fine or taking it to trial? And that's if you even know you have the right to a trial."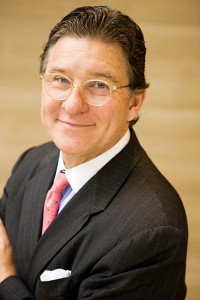 Vernon said his own kids went to private school so he never encountered the problem, but his brother's children did. "My brother had two daughters playing on a national traveling volleyball team for their school," he said. "They weren't even in the state, but the school still marked them out, unexcused, and they wound up in truancy court. It's just unbelievable."
As crazy as that sounds, many school districts in Texas simply pass along information about students who have been late to class or missed school to a district office, which then passes them on to county prosecutors when the magic numbers are reached. Issues like traveling-team absences can easily slip through the cracks, because the people filing the cases have no knowledge of the students' situations.
The problem, Vernon said, is that there is no allowance for extenuating circumstances. "It's strict liability," he said. "It's like you ran a stop sign. You're guilty, period, no explanations. If you're a parent of a kid in public school in Texas, you should have a handbook to explain what you're getting into. You're not told you have the right to counsel, but you do. You're not told you have the right to have those Class C misdemeanors expunged from your record, but you do. You only have a very short window after graduation, but it can be done. But very few people are aware of it. Or very few poor people anyway. And then the disabled kids, they have it the worst."
He described a case he's working on that involves a disabled girl who was often not picked up by the school bus. "And that was held against her," he said. "There was no accommodation for her, and there's no accommodation for any of the disabled kids or the brothers and sisters of disabled kids. And there has to be."
Melanie Watson, a longtime advocate for education rights, particularly for the disabled, agreed with Vernon's assertion. She sees truancy as a way to get rid of kids the schools don't want — either because the kids are disadvantaged or dealing with disabilities.
"Schools don't want difficult kids," she said. "They're considered a drain on the system. And if you can get that child and his or her parents stuck in truancy court over and over until the fines pile up so that the parents can't afford them, well, that's a good way to make those kids quit school."
Vernon doesn't believe the court system helps any student. "I don't think hearing a judge yelling at them will make them want to go to school," he said. "And when you look at the numbers, I don't think this has lessened the truancy problem at all. A lot of these families, they're living on the edge already. Now you lump this on them, and they are buried."
He sees a huge problem down the road when these kids don't finish school. "What you're really doing is sending a message out to kids that they are bad because they are poor," he said. "What are the repercussions of that?"
 ********