Here's how truancy works in Texas: If a student has 10 unexcused absences in a six-month period, the school must inform the court. But a school may also inform the court after just three unexcused absences in a four-week period. Both of those situations set the wheels in motion for a mandated court appearance.
However, an unexcused absence does not necessarily mean a student has skipped a whole day or even a whole class. If a student is late for class, any teacher in the state has the right to choose to mark that as "absent" or "tardy." As a general rule, three "lates" are considered to equal one absence. But if a teacher decides to mark a student absent simply for not being seated when the bell rings, that counts as one of the unexcused absences.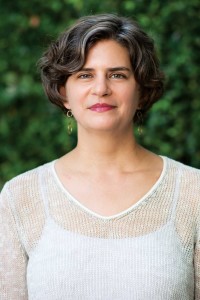 Deborah Fowler is deputy director of Texas Appleseed, whose mission is to promote social and economic justice. She said that of the roughly 450 school districts for which her group has current data, more than half are sending kids to truancy court after just three absences.
"Three days [of unexcused absence] or parts of days or three [marks for being tardy] should not result in a student getting a criminal record," she told the Weekly. "And the schools are not generally taking into account the common-sense reasons why a kid might be missing school — and there are a lot of those. But once you're in court, you can't really talk with the judge — the judge simply looks at the record in most cases — so the student is liable to wind up with a fine his or her parents can't afford, court costs they can't afford, and a permanent criminal record. And that can be for as little as three 'lates' in a month that were recorded as unexcused absences."
Harris said the National Center for Youth Law has been closely watching the Waco school district for more than a year because the district "developed a model that was an attempt to work on the issues involved in a student's truancy," he said. "It was a movement away from having the police and court system handle non-attendance and toward having school staff address the issues directly with the student and his or her parents to try to discover what the problem was and to address those issues."
Harris said Waco has had lower levels of truancy since the system was put into place.
"Let's be honest. Traditional, reasonable explanations from a parent as to why the student was late or truant are not listened to or not accepted. If a student is late every morning during a week when his team or the marching band has been kept after school until 8 p.m. nightly, you'd think the school would understand why the parent allowed the student to sleep in for a period or two," Harris said. "But in most school districts, that excuse won't be accepted, and the lateness will not be excused. Neither will an explanation that the student was dealing with a death in the family for several days or taking care of siblings."
Life issues, Harris said, can wreak havoc on a student's ability to get to class on time every day. "Some kids work to help support their families. In a single-parent home, the older kids might need to take care of their younger brothers and sisters if that parent gets sick, causing them to be late or leave school early to pick their brothers and sisters up from school."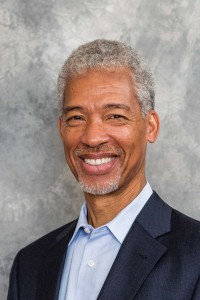 The Waco program is intended to get to the root of what is causing that student to be late or truant and then to curb or fix that. "It's just a question of paying attention to the student as a person and listening to them, rather than just sending them off to court," he said.
But in most parts of the state, Harris said, while schools and politicians are talking about the issue of truancy and what can be done about it, the actual practice is to just send the kids to court.
"The rhetoric does not match the reality. Three 'lates' in a month is not what most people, even in Texas, think of when they think of truancy. People think of truancy as habitual missing of school, and three 'lates' isn't anywhere near that."
Harris said that the reality is that few schools or JPs are genuinely interested in reducing or eliminating truancy. "If they were, they would listen to the students and the parents to find out what's really going on," Harris said. "Or if the student had a note that was turned in late, they'd drop the charges.
"But there is another agenda going on here. It's revenue. If there was a genuine cut in truancy revenue, [school or court] staff would have to be cut, maybe whole courts eliminated. So self-preservation is more important than helping students succeed in school."
In Dallas County, four courts operate exclusively to prosecute truancy cases from four school districts, a truancy caseload found nowhere else in the country.
The Dallas school district would not provide information on its truancy caseload to the Weekly, but Texas Appleseed managed to get those figures for the 2010-2011 school year. During that period, more than 23,000 students were charged with criminal truancy out of a student population in the 12 to 17 age group of about 70,000 — roughly one truancy charge for every three students. Without aggressively going after truants, those courts would shut down.
In Fort Worth, fewer than five percent of students are sent to truancy court. In the 2010-2011 school year, 1,744 students were charged with truancy here, out of about 40,000 in the 12-to-17 age group.
According to the Rev. Kyev Tatum, a social activist and the president of the Fort Worth chapter of the Southern Christian Leadership Conference, that number is still too high.
But even worse, according to Tatum, is the Fort Worth district's use of suspensions. Last year, the district suspended more than 8,000 students for a total of nearly 19,000 days. The majority of those were cases where the student was told to stay home. About one-third of those cases were in-school suspensions, where students were put into classrooms with other suspended students.
"Suspending them may not be as bad as sending them to court, but it still marks them in the eyes of the school, their teachers, and fellow students," Tatum said.
An extremely disproportionate number of the suspended students were either African-American or Hispanic.
Texas Appleseed's Fowler called the numbers "disturbing."
"I don't care whether it's sending kids to truancy court or suspending them," said Tatum. "When a child is not in school, he's not learning."
 ********