One morning in the summer of 2010, Rosemary Reed awoke to her house shaking and the sound of engines screeching so loudly that it sounded like her backyard had been turned into a Motocross track. When she looked out a back window, she saw enormous earth-moving equipment just beyond her fence.
"I was trying to figure out what the heck was going on, and that's when we learned they were going to be putting a gas well behind us," she said. "So that started my journey."
Reed's journey may sound familiar to many who live above the Barnett Shale. She rallied her neighbors, who opposed drilling near their homes in the Westchester neighborhood of Grand Prairie. She helped form the Westchester-Grand Prairie Community Alliance, a group of eight people who found themselves regularly speaking at Grand Prairie City Council meetings, trekking to Austin to talk to members of the Texas Legislature, circulating petitions, blogging about the dangers of gas drilling, and confronting the various energy companies that had set up shop in their community.
As it turned out, the small group affected not only the business of drilling for gas in Grand Prairie but, potentially, the rules for drilling near dams anywhere in the country.
The Westchester residents fought to shut down a well that was within 850 feet of the dam that created Joe Pool Lake, near the Grand Prairie-Dallas line. That dam is now the centerpiece of a national study by the U.S. Army Corps of Engineers on hydraulic fracturing, or fracking, near dams, which could change the Corps' policies on drilling near thousands of dams.
The Corps is not just worried about fracking but also about the ongoing extraction of the gas, which can cause subsidence — or sinking — of land. One recent study has concluded that the re-shifting of shale strata after extraction causes seismic activity and thus may help explain the earthquakes that have shaken North Texas in recent years.
In 1963 a dam in California suffered a catastrophic failure that resulted in five deaths and more than 65 homes being destroyed. A scientist who studied the failure years later concluded that seismic activity caused by nearby oil wells was a factor in the dam's failure. His findings, which were highly controversial, have received little notice in recent decades.
The Joe Pool dam is considered a "high-hazard" dam, according to the Corps, because catastrophic damage would result if it were to fail. An Army Corps fact sheet says that about 67,500 lives would be at risk if the dam were to break.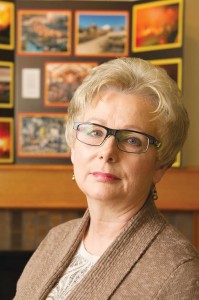 Reed, whose home is less than 1,000 feet from the dam's spillway, said she feared for her safety when she realized there would be a well so close to the dam.
Jason Vazquez, manager of the Corps' dam safety program in the Fort Worth district, said that a draft of the study has been completed and is being reviewed. He wouldn't speculate on when it will be released.
The dam that got the study rolling, the one that was drilled behind Reed's home, is on private property. E-mails obtained by Fort Worth Weekly show that the Corps of Engineers didn't know that Chesapeake was drilling so close to the agency's property line or to the dam.
When the Corps got the word, the agency declared that all new wells, drilling pads, or pipelines on federal property could be no nearer to a dam than 3,000 feet, in most of Texas and several other states.
At the Corps' request, Grand Prairie, in September 2011, also placed a moratorium on drilling within 3,000 feet of a dam, even on private property. In September 2014, the city council extended the moratorium for another 12 months. The city moratorium doesn't affect wells drilled before it went into effect.
Susan Read, one of the most vocal Westchester residents, said that despite the city moratorium, Grand Prairie officials are still guilty of valuing money over public safety.
"Chesapeake handed over total bonus money of $14 million in 2008," she said. "The city never even considered there might be problems with drilling and fracking so near to this dam's spillway," she said. "Millions of dollars seem to have made [city officials in] Grand Prairie lose their common sense."
******