A popular saying in the craft beer movement is, "A rising tide floats all boats." I've hear it often said by local brewers and craft beer enthusiasts. It makes sense that by working together, even indirectly, the people in the craft beer industry can shape the hearts and minds of beer consumers.
So how high is the (craft beer) tide these days? To find the answer I spoke with Brewers Association chief economist Bart Watson. Brewers Association represents and protects small, independently owned breweries across the United States and has been in this business since the late 1970s. Watson has a Ph.D. in political economy from University of California Berkeley. Here's how our conversation went.
How many craft breweries are there in the United States at the moment?
"There are 3464 total breweries [in the United States] of which 3418 were craft breweries. Of those, 2700 breweries are members of Brewers Association, so we represent a little more than 70 percent" of the market.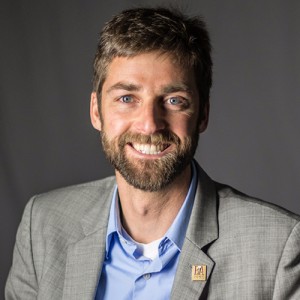 How many small, independent breweries are opening every day across the country?
"It's getting close to two a day, and it's accelerating. Last year around 700 breweries opened. The growth is rooted in consumer demand. People are looking for fuller-flavored beer. They're looking for more variety in beer, and they're looking for locally made beer. When we poll people they often say they want to support local businesses. They want their dollars to stay in the community, and we think that's a big part of why we're seeing so much support for breweries locally. The millennial generation simply has different tastes. They want more variety and they want to connect to the companies they buy from. You can interact with a small company in a way that's very difficult with a large company."
When did this trend really start picking up?
"It has really picked up in the last five years. Looking back, there was slow and steady growth starting in the early 1980s. We saw an acceleration in the mid-90s, and then it leveled out. The late '90's and early 2000s were actually a period of slow growth period before the recent spike."
What obstacles do independent breweries face across the country?
"One of the big ones is regulatory. Brewers have to deal with all the regulations that starting any small business entails, but also they also have to deal with laws surrounding brewing and distributing. The other challenge is consumer demand. One thing we have seen is that there is an education process that needs to happen in new markets. In Colorado you don't have to explain what it means to make beer as an independent producer. There are parts in Texas where you may have to do that a little bit more, but I think that's changing. There are 100 breweries in Texas now. People are starting to understand what small and independent breweries bring to the table."
Has Texas been slow to catch the craft beer wave?
"It is somewhat of a last frontier in the United States, but it's one that's rapidly being conquered.
Texas has been a little bit slower to catch on. If you look at per capita numbers it's certainly still behind the curve nationally. Things change pretty quickly, though. You get a virtuous cycle where a few breweries go in, people see their beer, and that creates opportunities for new breweries. We can see this process accelerating, particular in the metroplex."
I hear Texas regulations are still a pain the butt for breweries to work around. How does Texas fare among states nationwide?
"Regulations for one brewery might be different for another (depending on size and type), but Texas is in the middle of the pack. It's certainly not a leading state in providing marketplace freedom, but it's improving."
How do craft breweries fare against the large multi-national macrobrewery?
"In 2014 small, independent brewers had 11 percent of the market by volume 19.3 percent in consumer dollar sales. One out of nine beers sold and one out of five dollars sold originated from small brewers. Imports are about 13 percent of the beer market so the other 75 percent is the large, international brewers."
How big can the craft bubble get before it tapers off?
"There's still a ways to go. The Brewers Association has an aspiration goal of 20 percent volume share of the market by 2020. The US beer market is an enormous market, Americans consume about 200 million barrels of beer and spend $100 billion on beer a year. There has to be a leveling eventually — you're not going to see 100 percent market share for small, independent brewers. But when you look at other high-end sectors as an example, I don't think it's unreasonable for small breweries to achieve 30 to 40 percent volume share and 50 percent dollar sales share by the middle of the century."
And the all-important question: What trends are we seeing regarding women and craft beer?
"That's one of the exciting things about the movement, it's really integrated young women. Women aged 21 to 34 now over-index on craft beer, meaning they drink a higher share of craft beer than you would expect based on their share of the population."
On Tap this Week:
Yoga and Laughs at The Collective Brewing Project
Mike Goldfuss and Ryan Deyo have two fun events lined up at their Near Southside brewpub this Saturday. From 12 to 1pm you can unwind with an hour of yoga in CBP's air-conditioned taproom. If you're not completely distressed after that the $20 event fee gets you two full pints of Collective Brewing Project beer. Starting at 8:30pm that night, CBP is hosting comedian Josh Johnson for Too Big to Fail, a live comedy show with featuring Jasmine Ellis, Katy Evans, Alex Gaskin, Dez Oneal, and Dalton Pruitt. $10 gets you in the door for that show.
On tap for next week is a visit with HopFusion Ale Works co-founder Macy Moore. He's in the midst of renovating a space in Fort Worth's Near Southside area for his new brewery. If you've ever wondered what goes into opening a brewery you'll find our conversation enlightening.