Sunday morning, two hours before the Dallas Cowboys play, and I'm all jazzed up about seeing Brandon "The Ginger Cringer" Weeden take the reins. The team's two biggest guns, Tony Romo and Dez Bryant, are out for months with injuries.
The Weeden era  is upon us, and experts say it's going to be itchy. Kind of like poison ivy except more poison than ivy.
Off Asides bucks the consensus. Last week's column clearly proves the Cringer increases our chances of winning.
I turn on NFL GameDay Morning to mock the experts, and, holy sweetcakes, I didn't know things were this bad. The screen lights up and I'm confronted by the sight of Stephen Jones crying like a baby.
Weeden must be worse than I thought.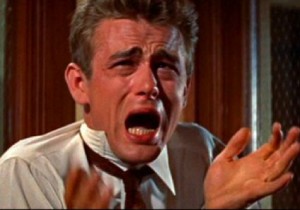 Owner Jerry Jones' son, Stephen, is listed as the chief operating officer, executive vice president, and director of player personnel. Besides hogging all the job titles, he's heir apparent to America's Team. He's got the world by the short hairs and yet he's weeping on national TV. His vulnerability is sweet … as a cupcake. Cowboys don't cry! Cowboys kick ass! Crybabies belong on the asthma field! Toughen up, buttercup!
But it really is touching.
Turns out, Stephen is weeping because the interviewer inquired about his father's legacy. Stephen imagined a future without his dad and choked up. He wasn't even thinking about Weeden.
Still, the offense's new gunslinger is everyone's favorite punching bag. Why do the experts hate Weeden so?
They say he lost his last eight games. That's not the end of the world. There were probably plenty of gunslingers in the old West who lost their first eight gunfights before winning their ninth.
They say he joined professional baseball right out of high school and missed out on formative learning years as a quarterback.  By the time he washed out of baseball and made his way to the NFL, he was considered ancient at 28. Weeden remains the oldest player ever taken in the first round of an NFL draft.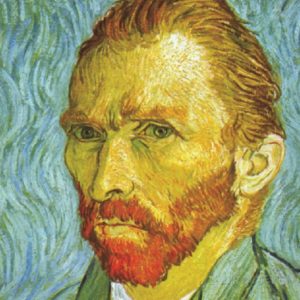 But Vincent Van Gogh never picked up a paintbrush until age 27. Other than going insane, cutting off his ear, and dying alone in an asylum, things went well.
The same can happen for the Cowboys.
They say Weeden was supposed to be the savior of the Cleveland Browns in 2012. In his first game, he threw four interceptions and earned a 5.1 passer rating. A loud fart in the huddle earns a 6.1 rating.
The Browns cut Weeden and now consider Johnny Manzeil an upgrade — even when Manzeil's in rehab.
Off Asides has some inside info: Cleveland is really, really dumb. That city's rock 'n' roll Hall of Fame doesn't even include Stevie Ray Vaughan.
The Browns had no idea how to relate to Weeden or how to teach him. Weeden attended college at Oklahoma State. Dallas coaches realized the first thing they needed to do was teach him to read and write and to 'cipher numbers.
Now he's educated and ready to play.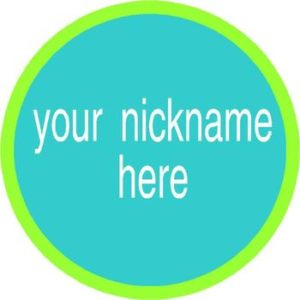 Finally, the game begins. I'm firmly in Weeden's camp. In fact, that nickname Ginger Cringer is no longer suitable. Until I think of something better, he is the Scarlet Substitute.
Weeden hands the ball to Joseph Randle on the game's first play. Boom, 28 yards. Two plays later, the Cowboys are up 7-0. Weeden might look like a puffy Opie Taylor, but he's a proven winner (not counting his previous eight games, two seasons in Cleveland, and his baseball career).
With the score 21-7 midway through the second quarter, Off Asides is gloating about being the only sportswriter who stood by the Scarlet Sub.
Things go south mid-gloat.
Poor Weeden develops an eye affliction. The Colorblind Crapshooter mistakes a black-and-red Falcons player for a silver-and-blue Jason Witten. Interception! Falcons cut the lead to 21-14.
Redemption is swift. The Orange-Freckled Flamethrower runs through the Falcons defense like a corn kernel through Oprah's colon. Touchdown, 28-14.
TV cameras show Romo on the sidelines giggling. While his arm's in a sling, he gets $570,988 per giggle, even more for chortles.
Jimbo, my East Texas correspondent, texts to say, "Yo dawg, does the world really need the Coneheads again?"
A new State Farm commercial has resurrected the Coneheads, those Saturday Night Live characters who debuted on January 17, 1977. Eight months later, Elvis died.  You don't need me to put the pieces together.
"Nanu nanu," I text.
"Fo shizzel," Jimbo texts back. "Dis is wack, dawg."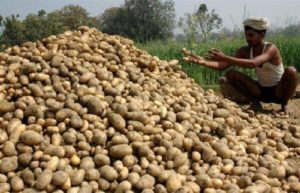 Hip hop just recently found its way to East Texas. Now Jimbo, a potato farmer, listens to nothing but Wiz Khalifa and Tyga while he's plowing fields.
Alas, Weeden & Co. go stale in the second half.
The Falcons go up 28-32.
The football gods have set up the opportunity for fans to witness the birth of … the … Carrot-Topped Comer From Behinder. (I'm still working on that.)
The miracle drive begins slowly, and it's soon third and short. Gotta get this first down. Except Weeden drops back in the pocket as if he's in quicksand. The guy moves slower than a Keith Richards sperm cell.
Sack … punt. The Falcons score and take an 11-point lead with 3 minutes remaining.
The Red-Headed Enrager!
I text Jimbo for help with a new nickname.
"Orange Is The New Hack," Jimbo texts. "Weeden's all up in my grill. Peace out, bra."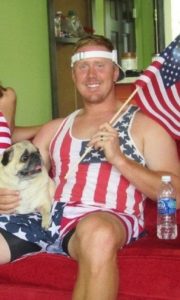 And then, with the joyful suddenness of a summer breeze, the perfect nickname arrives effortlessly, organically, as natural as life. The Cowboys must score quickly to have a chance at victory, but Weeden throws several short passes. Then, on third down, he takes a sack rather than throw the ball out of bounds. The clock keeps ticking, and the 'Boys lose.
"WTF!" I yell in my head (I never yell out loud because Hazel the research assistant doesn't like it).
And there it is. The nickname.
WTF Weeden.
I humbly remain Weeden's biggest (and perhaps only) fan, so here's my prediction: WTF Weeden will rebound next week and lead the Cowboys to victory in New Orleans.
I'll just say WTF stands for "Weeden's The Fo-shizzel!"